Discussion Starter
·
#1
·
Hi everybody (Hi Rach
) Here's my baby Ice.
He has become very attached to me, purring machine at nights. He fiercely demands that I "give" him my hand so he can lay his head on it :love2
He has quite a cattitude. I call it "white odd eyed kitty cattitude". He even managed to kick Gatito out of his favorite spot, which is a lot to say considering Gatito becomes a vicious beast when someone tries to take his place...
He and Rulos have become great friends. Their stare-stalk-chase-pounce-bite games are just epic.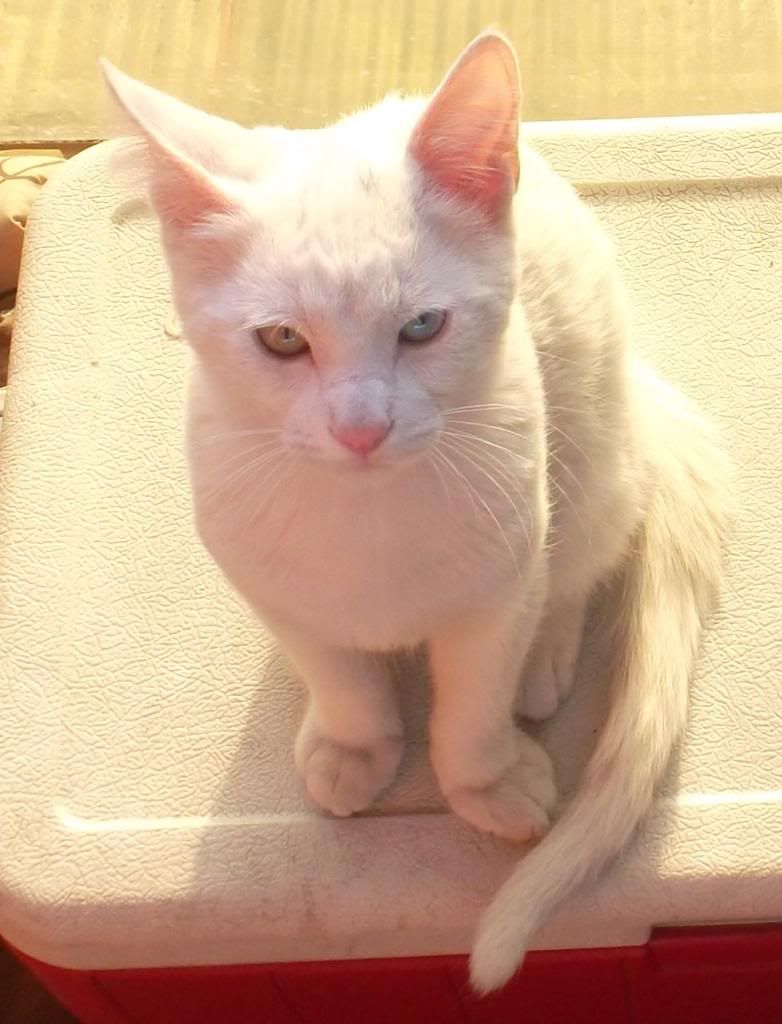 With Rulos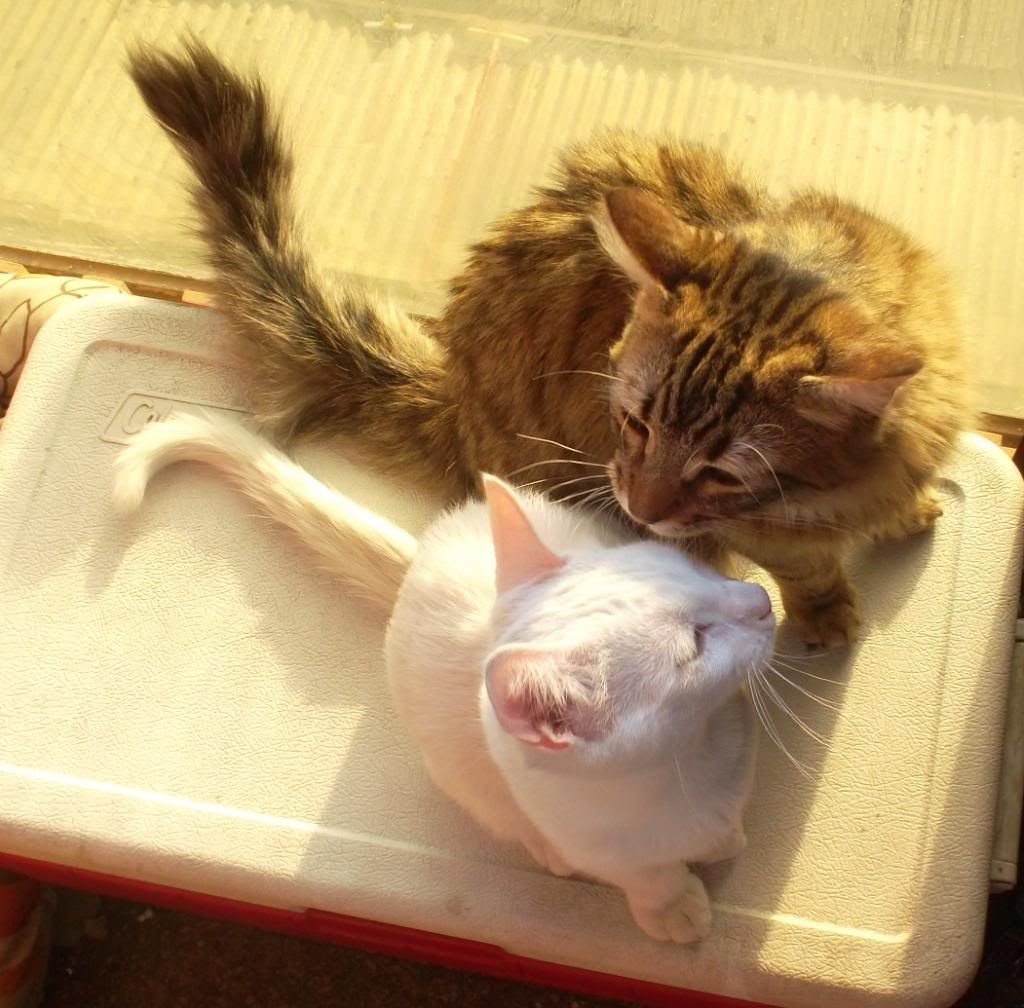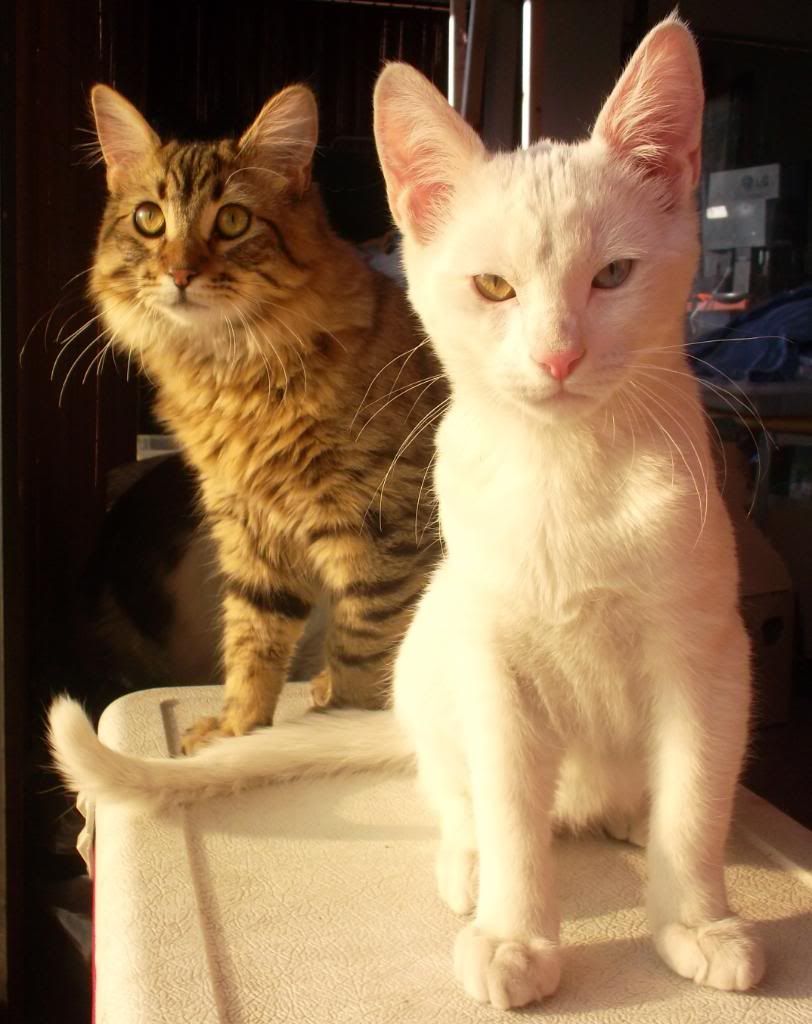 "playing" mirror with Gatito
With Chikis (left) and Rulos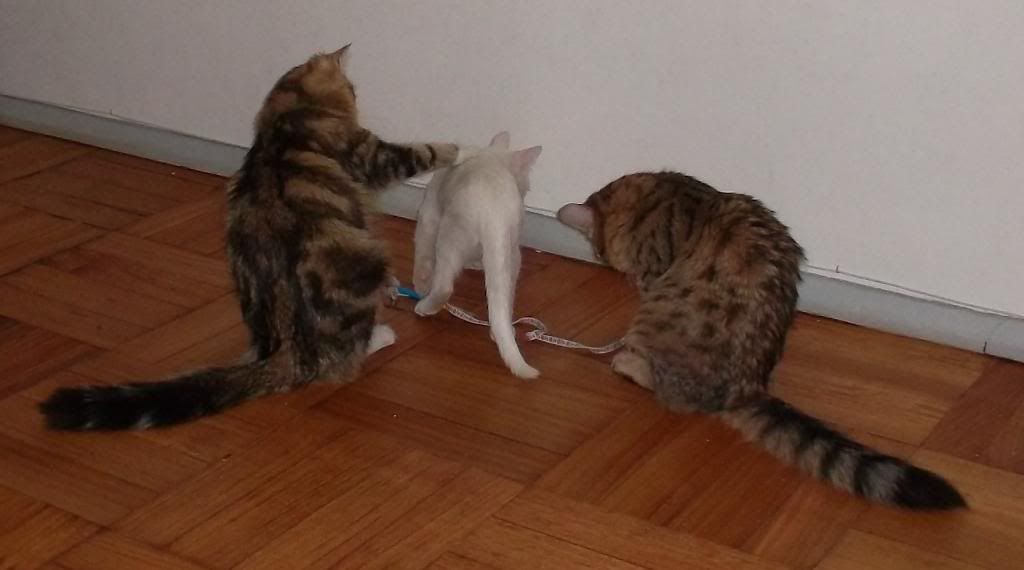 With "Leoncito", love-hate relationship XD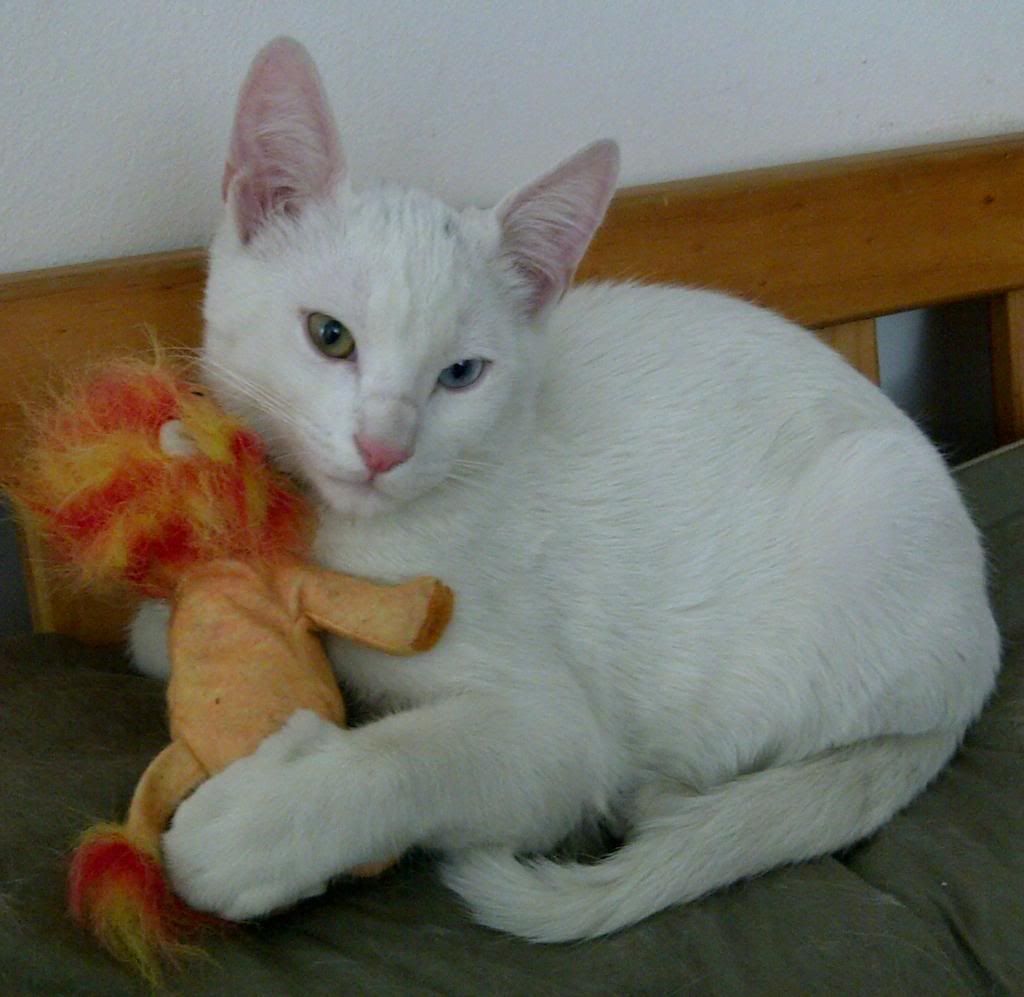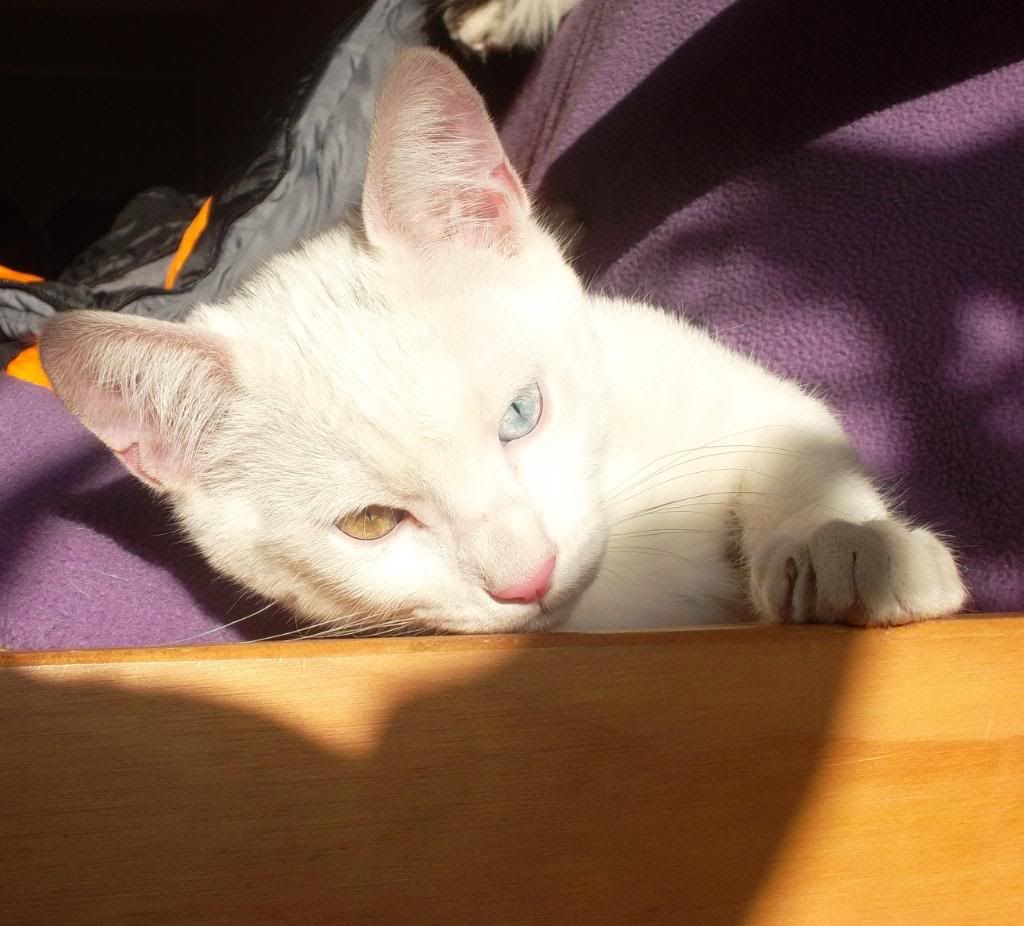 Gatito got jealous, so here's his picture too :cool His whiskers have grown SO long!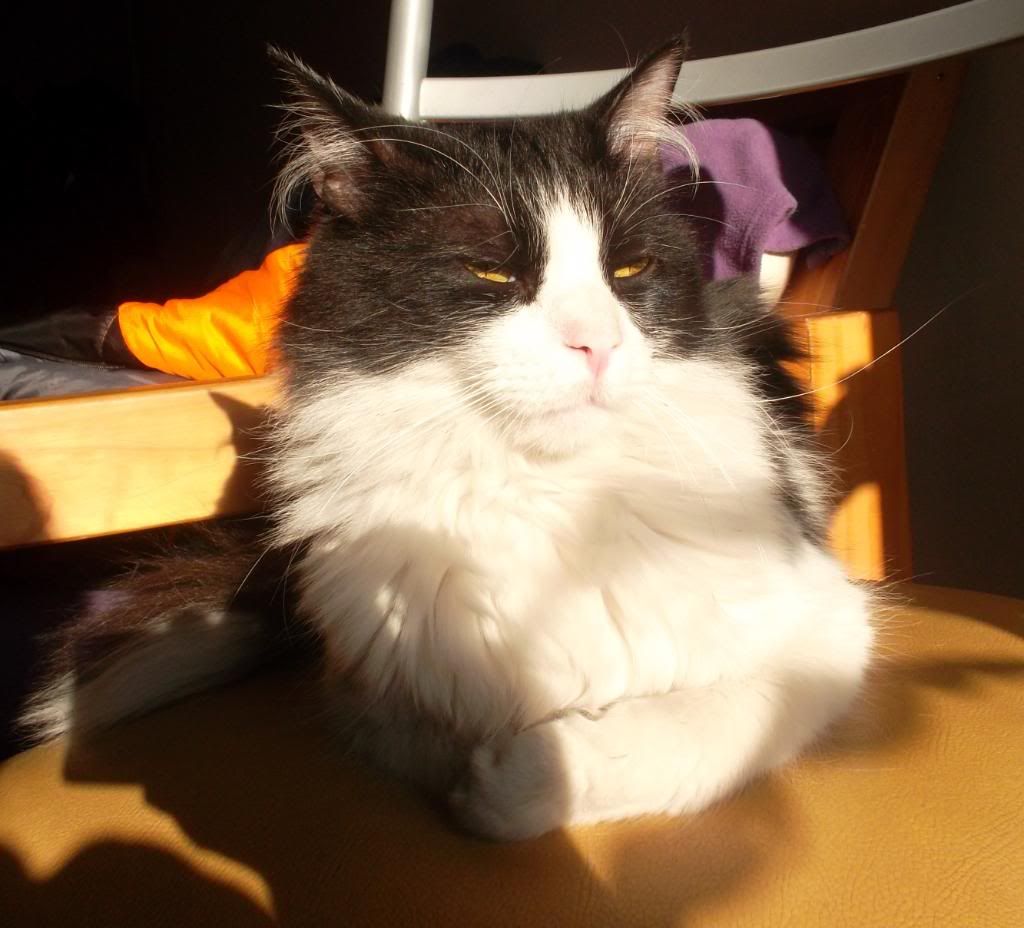 Bye! :wink