Discussion Starter
•
#1
•
Here's Buttercup...resting after getting spayed.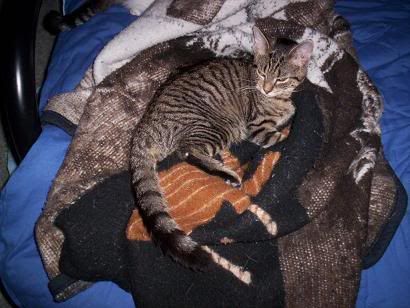 Chloe checking on Buttercup.
Buttercup
This is Oreo, curled up in the hay feeder in the barn. And then after I woke him up. He wasn't too amused with me. LOL. Next is his brother Tiger, who didn't appreciate the bright flash either.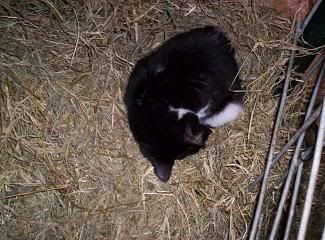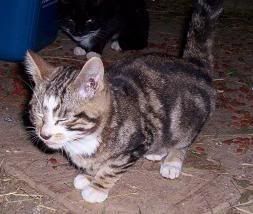 Here's Panther....I have a kidding bag in my room. ( I raise goats and was getting a few things together so I dont have as much to do next month.) I left the kidding bag open...I was sitting at my desk working on homework when I heard the bag moving....And this is what I saw. (She is inside of it.)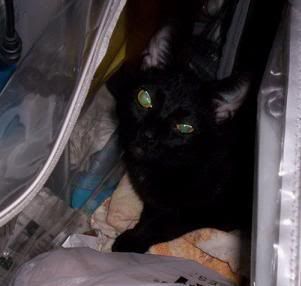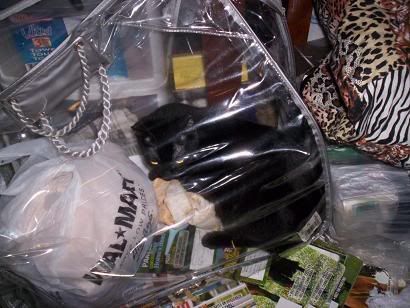 She really is a goofy kitty! After I took the pictures I made her very mad by picking her up and closing the bag so she wouldnt get stuck in there or anything and suffocate (sp?).
Here's Buttercup and Panther.