Discussion Starter
•
#1
•
This is my fig tree that I received at my mom's funeral. It's really important to me, so if anyone can offer advice I would appreciate it!
The top branches are starting to droop. Does it need repotted?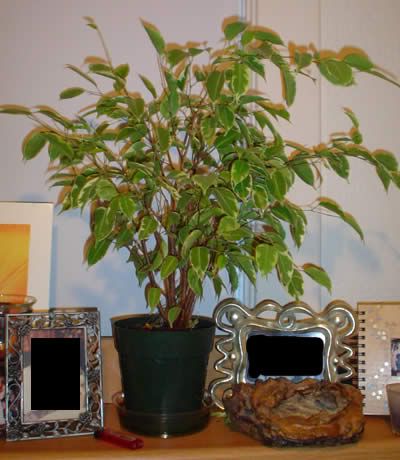 The base looks like this (it always has, but maybe it's a problem).
Any suggestions?
Also, I am loosing numerous green leaves which I have read is a sign of over-watering. But the site also said that was common for a new plant. I've had it for 2 1/2 months.
How often should I water it? I didn't receive any instructions.