Discussion Starter
•
#1
•
I have been hard at work getting everything set up and prepared for our newest arrival. There was a mutiny, however, from my little household who felt that I should be giving credit where credit is due. So here's to my cats, who have been working under brutal conditions!
First they were told to clean up their cat post. That meant all hair, scraggly carpet peaces, and feathery bits.
They were then told that if they wanted a new sister they had to do all of the laundry. They obviously got very into it.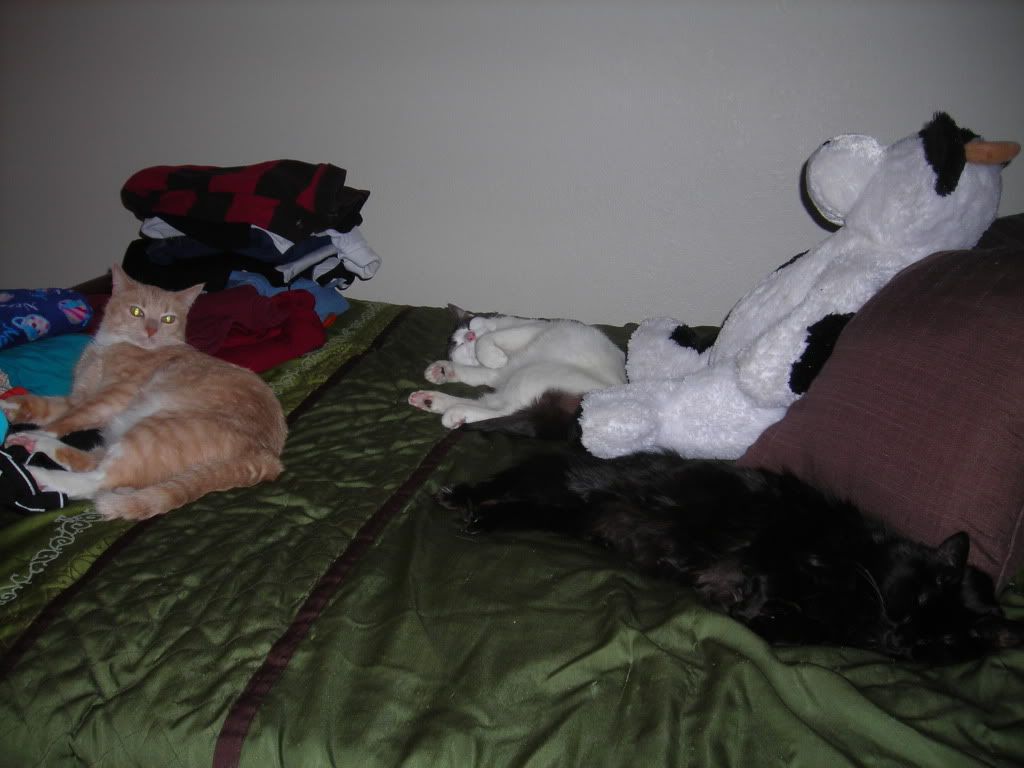 Cloud's excitement can barely be contained.
Every nook and cranny must be cleaned for our guest, after all we want to make a good impression.
And finally they were given the arduous task of testing the quality of our food.
I know, I know, I am such a mean bossy mama. I like to keep my crew in tip top working shape :kittyturn
*I am way to excited for the weekend to get here and to meet our new girl*