Discussion Starter
•
#1
•
Hi All! It's been a long time. How is everyone?
Things here are good. I got a new job and I still have the same two furry roommates. I also began volunteering at a cat rescue called Lost Paws. It's very rewarding .. I might have to get an additional roommate.. at least foster a little bit. :wink:
Anyway, to my point: Mr T, my 15-lb, 11-year old male, is pulling out his fur. A lot.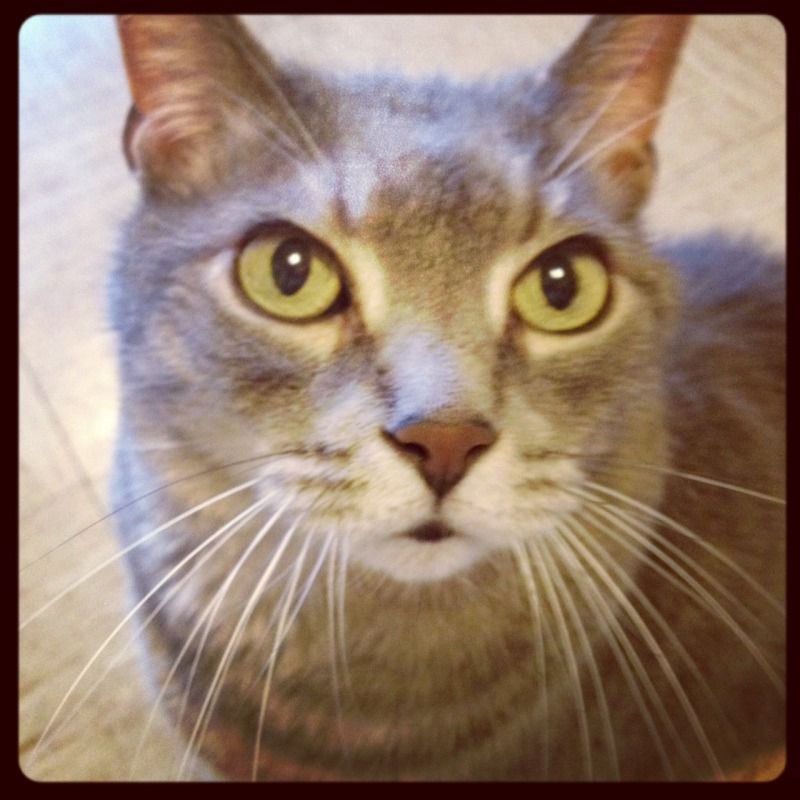 To the point where I'll come out from my bedroom in the morning, or come home from work, and see this: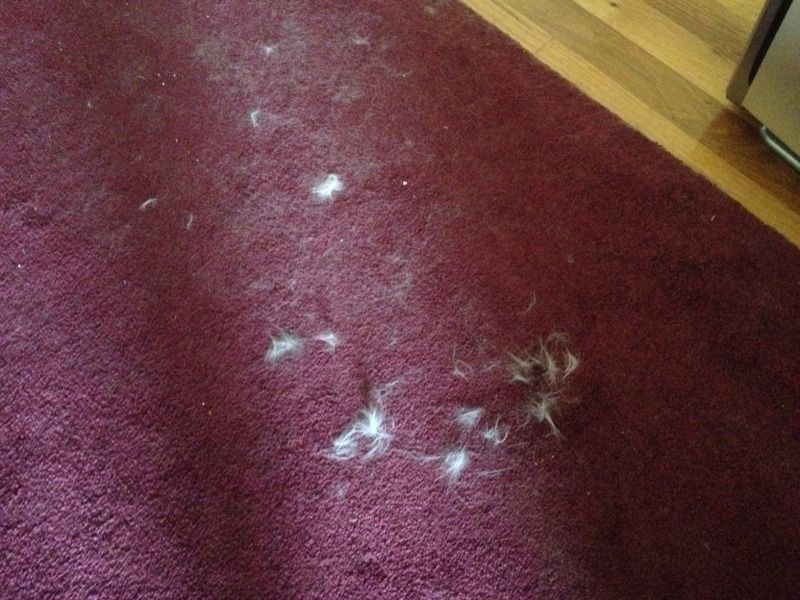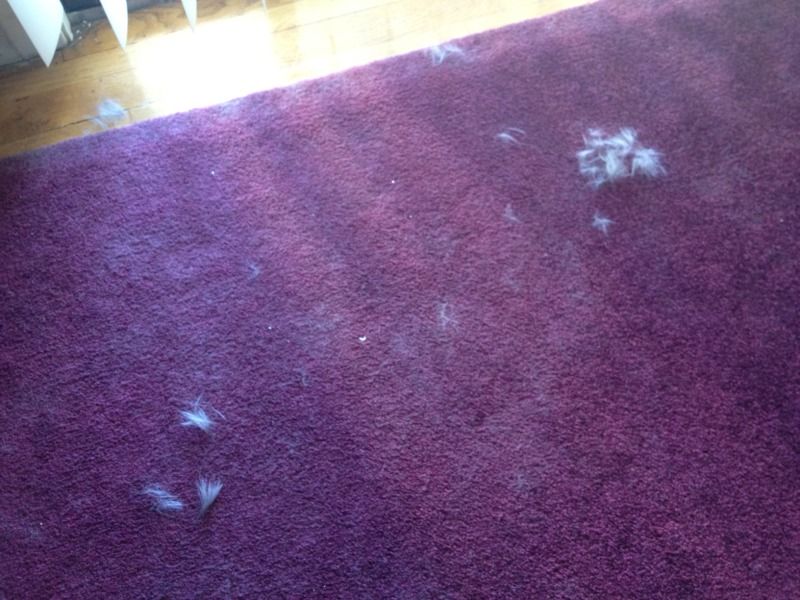 I know it's not fighting with my other cat - I'll sometimes catch him grooming himself and just ripping out chunks of his own fur from his back and spitting them out
He's (they're both) on a grain-free diet - Avoderm and Wellness canned with a little dry sometimes. His fur is silky soft, and his previous dandruff problem vanished once I got him on grain-free.
Otherwise perfectly fine behaviorally. Find it hard to think he's stressed out - although my Lumen occasionally still torments him.
Any ideas? You'll notice in these pictures how thin the fur on his back is. That's where he's pulling it out from.
Thanks!
Christine