Discussion Starter
•
#1
•
Ok, so I love Purritos. For anyone unfamiliar, it's when cats are rolled up in something and only their faces are showing. They are all over the internetz...really cute stuff, hehe.
Anyways, so story first. Husband and I couldn't find Jules for like a half hour last night. While we were looking, I noticed that the hubby had put his hoodie down on my computer chair, and I went to pick it up. I hear Jules "peep!". I figure he's under the hoodie...NOPE. He crawled inside one of he arms and was just hanging out, lol! He stayed there for like an hour afterwards too! Seriously, this cat is a laugh a minute!
So without further ado...Jules as a Purrito...that he did himself, lol!
"Darnit Mom! You found my hiding spot!"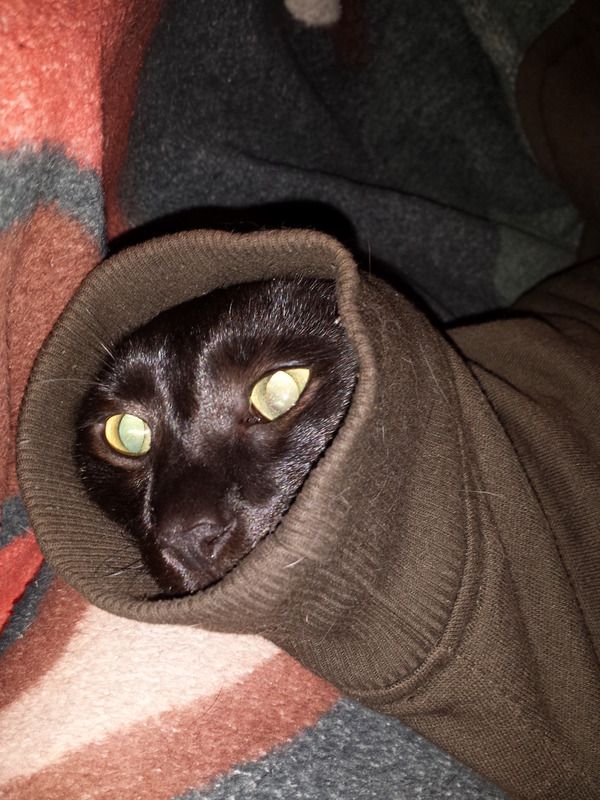 "Aren't I just the cutest Purrito Mom?"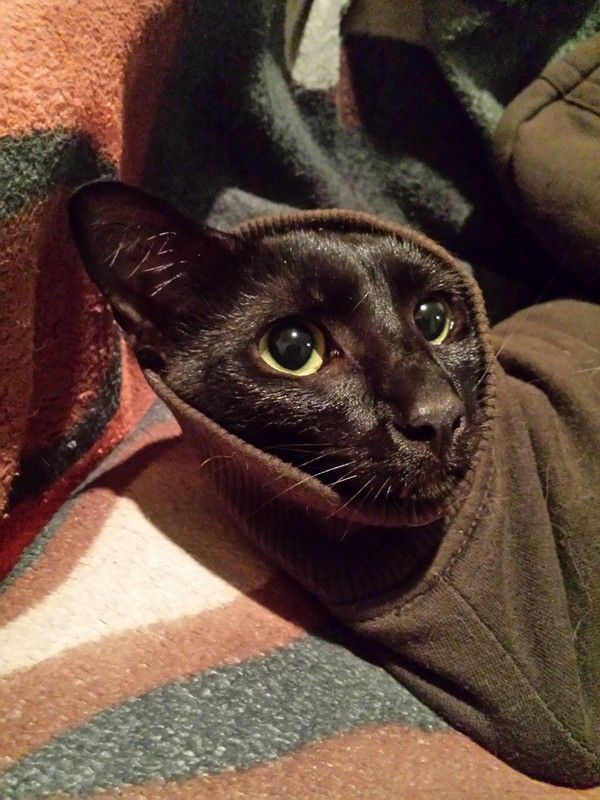 "Daddy's sleeves are comfy!"