Discussion Starter
•
#1
•
I have sooo many questions about our kitten, I hope I don't over do it in one thread. His name is Olive (but we call him Ollie)
First, I know the mother is a oriental breed, however, I have no clue what the father's breed is. When we first got him (at 6 weeks), he was white body with black points on his ears, nose, feet and tail. Now he is 3 months old and he has like a black mask (around his eyes, nose and cheeks), black feet and grey on his extremities, and a black tail as well as black ears. His coat has started to change a bit too. He has darker points between his shoulder blades and near his rear end by his tail. He also has a very faded brown stripe through his coat. Ollie has a "kinked" tail. At the very end of his tail it feels like it is bent (I am 100% certain there was absolutely no abuse, so not sure why his tail is kinked). He has beautiful blue eyes!!
Okay to get to my questions.
Could an oriental cat and a stray cat have a kitten that would resemble a Siamese?
I have heard Siamese's coats darker in winter and lighten in summer, is this why his coat is darkening in places? (I hope so, I really hope his coat isn't changing to all black)
What could cause the "kinked" tail?
Also his mom was a very tiny cat (in fact her name was Itty Bitty), so chances are he will be a little kitty too? He is already 3 months old and still seems little ... little
He is a very lovable and happy kitten, he loves to play and is very outspoken lol he definitely lets us know when he wants us. In fact if I go to the kitchen and he follows, when I leave the kitchen if he doesn't realize I have left and he can't find me, he will sit in the kitchen and cry until I come to get him ... I have never had a kitten like this, I've always had a all grey or all black cat, nothing with any "certain" breed so to speak, so this is new to me and I am loving his behavior. He is just the most adorable little thing ever! He also acts like a dog at times lol. My daughter has a storage container full of Webkinz and he will get out one of the lil kinz and carry it in his mouth to another room to play with it. He enjoys everyone in our family but he is very close to me, he is always wanting to be right next to me or wanting me to hold him, always!! Anyway, thanks for sticking with me this long and reading everything, I will post a couple pictures below.. Thanks in advance for all your help!!!
This is when we first got Oliver
(laying on me of course, which I love ...!!)
He wanted to be held so much, I had to get a towl and lay on the couch so after he fell asleep I could lay him next to it, so I could get some things done lol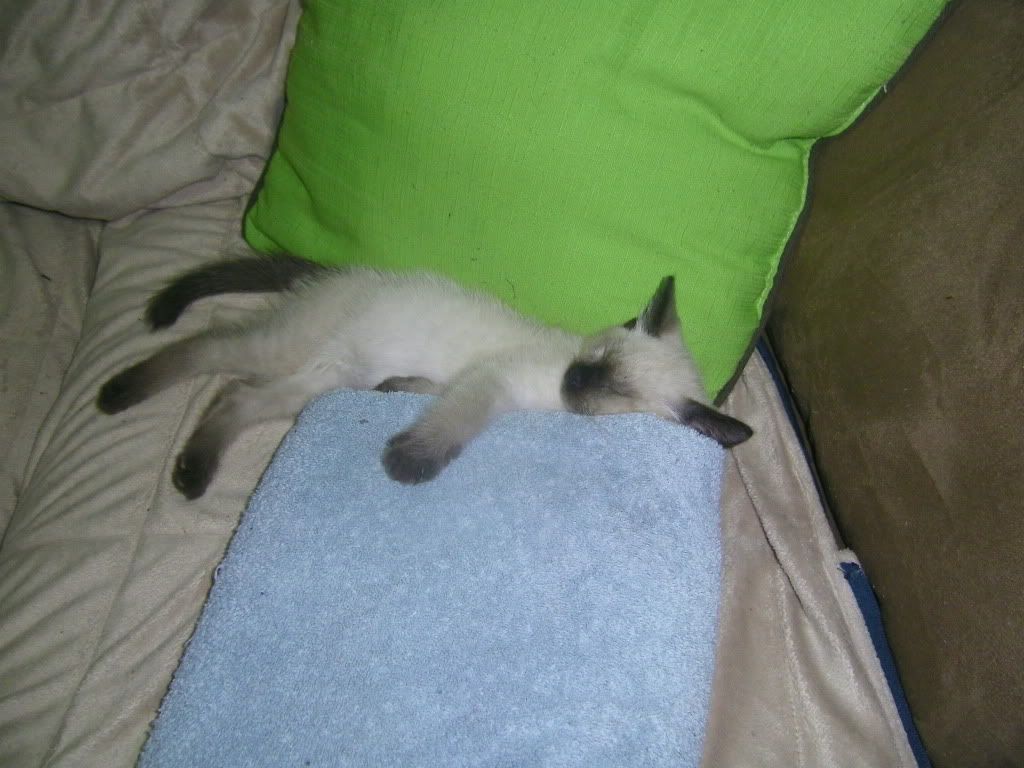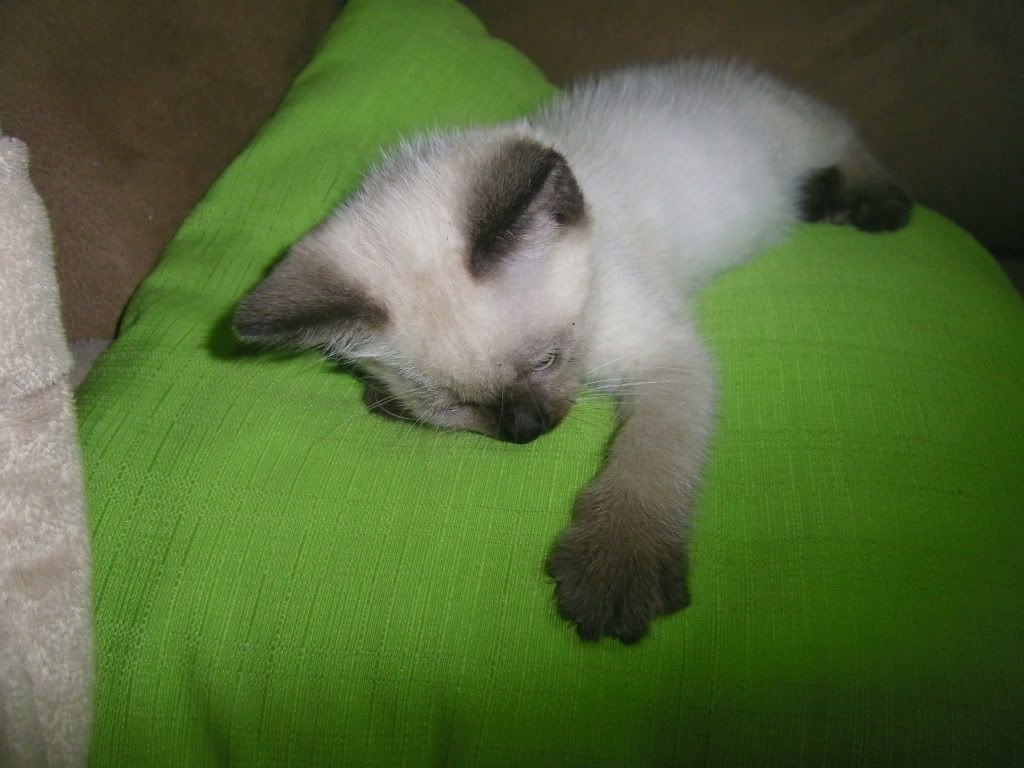 Here I was going to another room and he perked up and wanted to come with me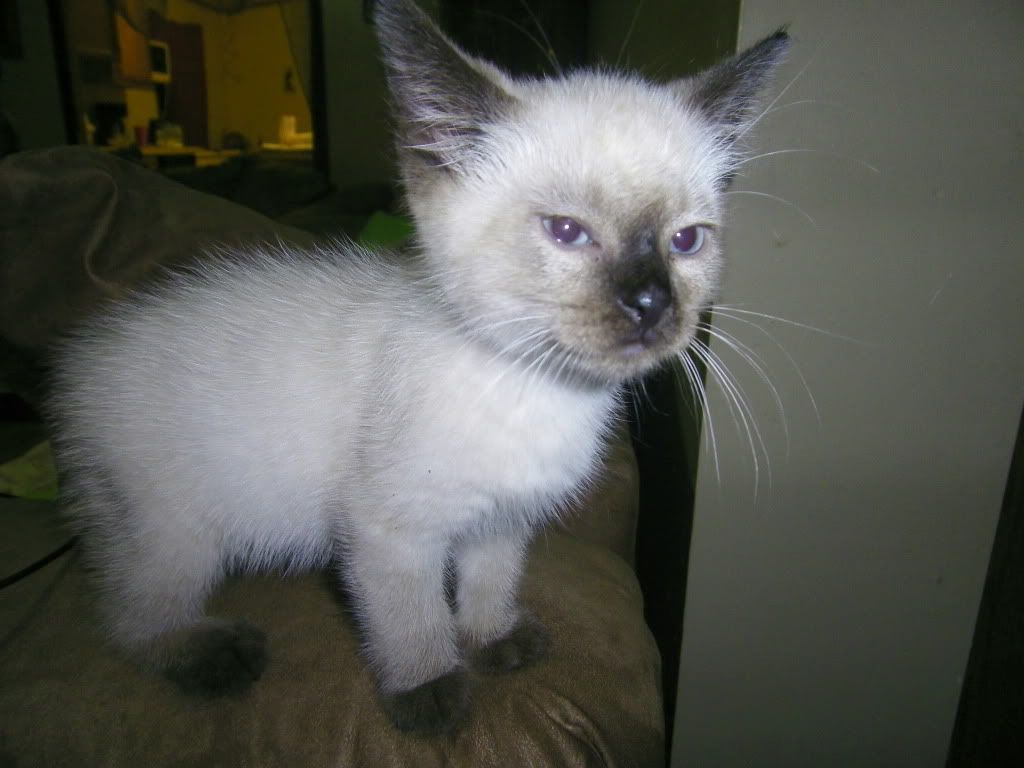 This is Oliver now
I just took this tonight real fast to show you how he looks now, but you can see a difference in the points on his face and paws.