Discussion Starter
•
#1
•
Rajah, my 16 year old cat, passed away yesterday. It was very sudden, when I first got to the farm he was running around playing with the kittens, then when I went back up in the strawmow 10 minutes later he was laying on the floor not moving - I went over to him and he had died. He must of had a heart attack?
It was about a year ago I rescued him from the shelter. He was going to be put down, because of his age and condition, but I took him after they asked if I would. He nearly doubled his wieght (he was very underwieght) and acted like a kitten. He could even outrun me when I took him on walks!
Though I am honestly somewhat relieved, it was getting hard to care for him, because I had to have the strawmow completly closed up so he wouldn't jump out. That was not fair to the rest of the cats to be locked up there in the dark all the time. If I had the strawmow door/"window" open he had to be locked up, again not fair.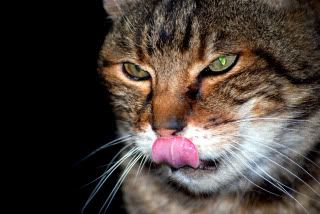 March 4, 2011