Discussion Starter
•
#1
•
We deal with a local rescue at work and they usually take in more cats than they have foster homes for, so we board them until a new home opens up. We had a litter of four come in, then another two came in a few days later... threw them all in together and they're all very amusing
This whole adventure started when I came back from lunch and found all six crammed into one bed (ok, one was hanging out...) but by the time I got the camera two decided to make a liar out of me.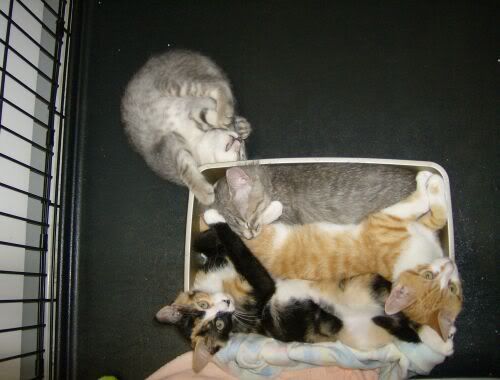 Then I decided we had a couple of hours with nothing to do so it was off to an exam room for some kitty play time! (I promise, I do get actual work done some days - plus we're "socializing" them! :wink: )
Sitting pretty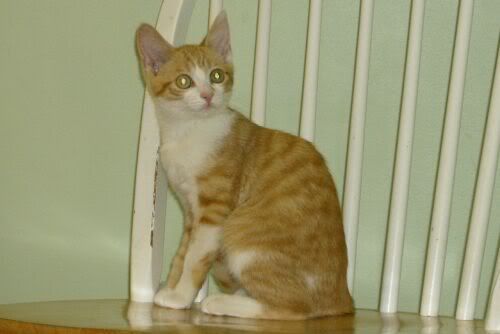 Being brave (she's the most timid of the bunch)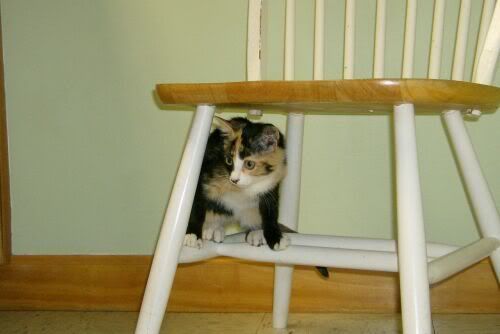 She's my favorite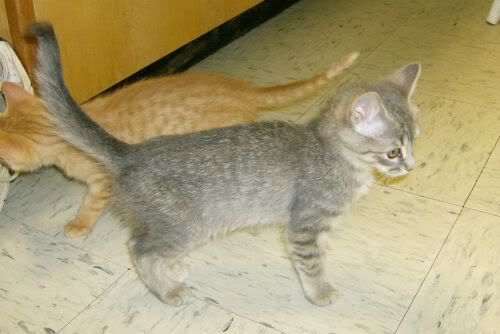 Kitty belly!!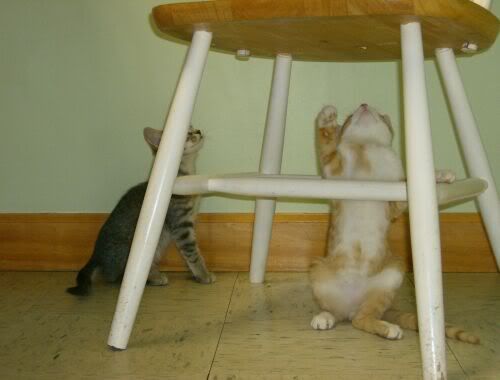 The little orange and white boy has an unhealthy obsession with this pink ball... he's very timid around us but get him near the ball and he's a mad man!!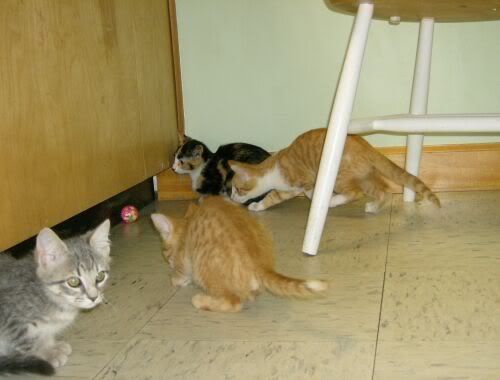 "haha, can't reach me!"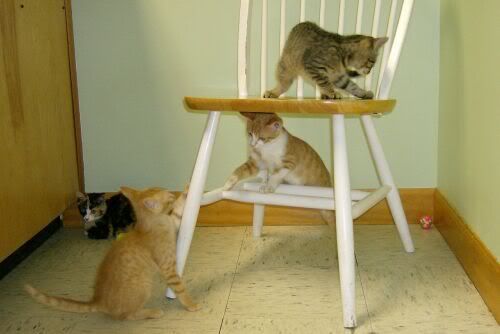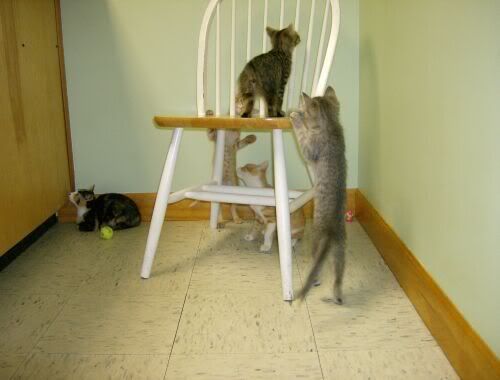 and after they were done it was back to kitty nap time all in a cozy little ball. I tried one more time with the camera... too bad the string hanging off the camera was just too tempting to them!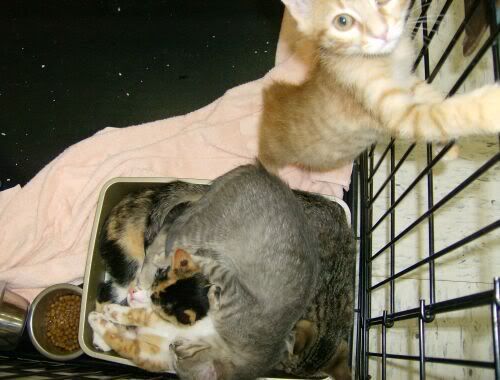 I love kittens. I have more... and I'm sure I'll resize and post them later (unless of course you don't want to see them...)