Discussion Starter
•
#1
•
It has been one month since we brought RayRay into our home. At first I don't think he felt very well. When he went to the vet we found he had some serious dental problems which he has since had surgery for. It was a tough recovery from the surgery but I think he is starting to feel like he has come home forever.`He is a very sweet cat and I finally have my lap-cat!
We couldn't have moved my son into his new apartment a couple of weeks ago without RayRay's help with the boxes.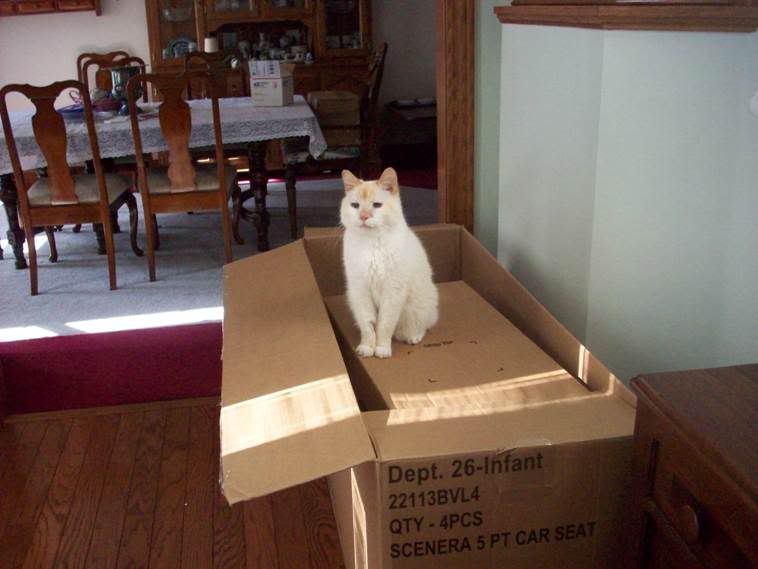 He joins in with the others at treat time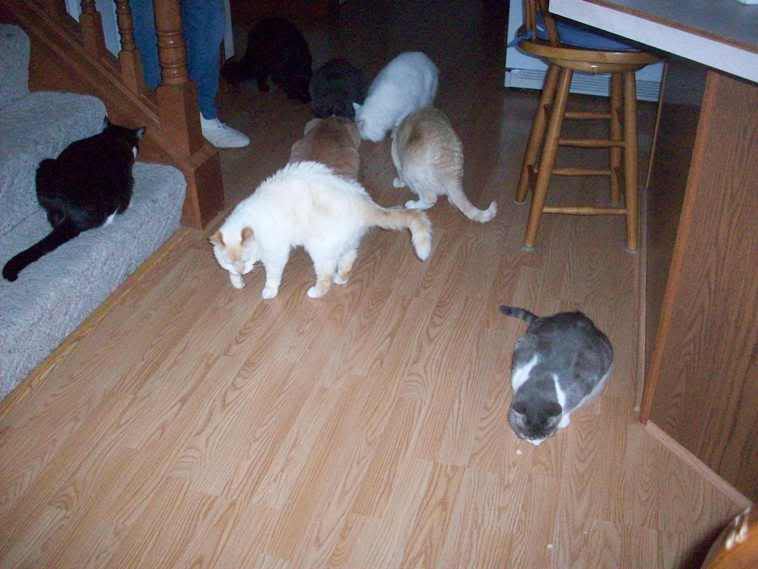 When he first came home he spent a lot of time in the study which is the room were I kept him separated from the others at first. Now he is enjoying the run of the house.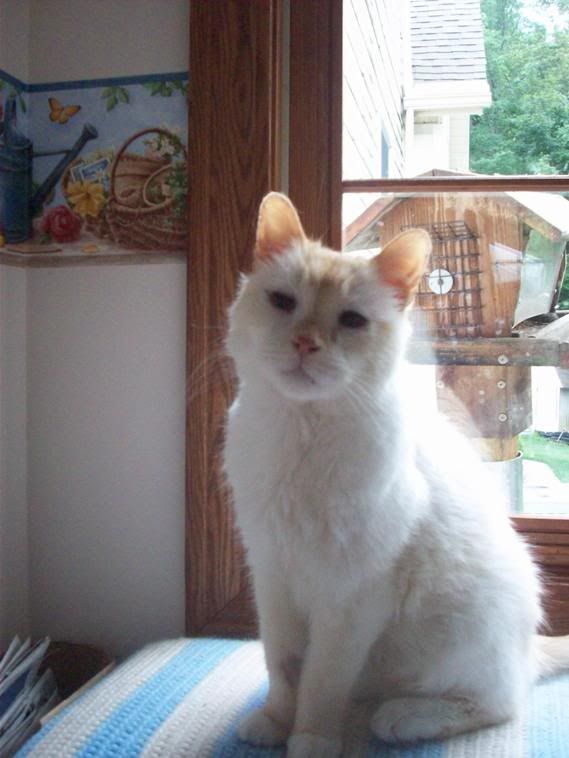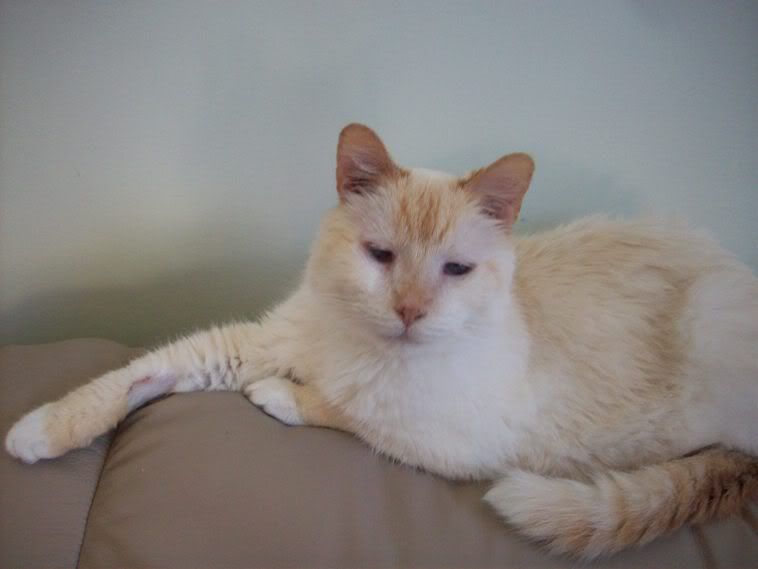 He still enjoys spending time in the study, especially when I am on the computer. He is bumping my hand to pet him right now, so I think I will just hit "submit" before he deletes it all!