Discussion Starter
•
#1
•
Got a few pics of my kitties resting and sleeping. Thought I would share, because as we all know, nothing is sweeter than a cat resting.
Alice sleeping with her tail looking like a question mark. (Notice the tape on the wires...Alice loves to chew them.)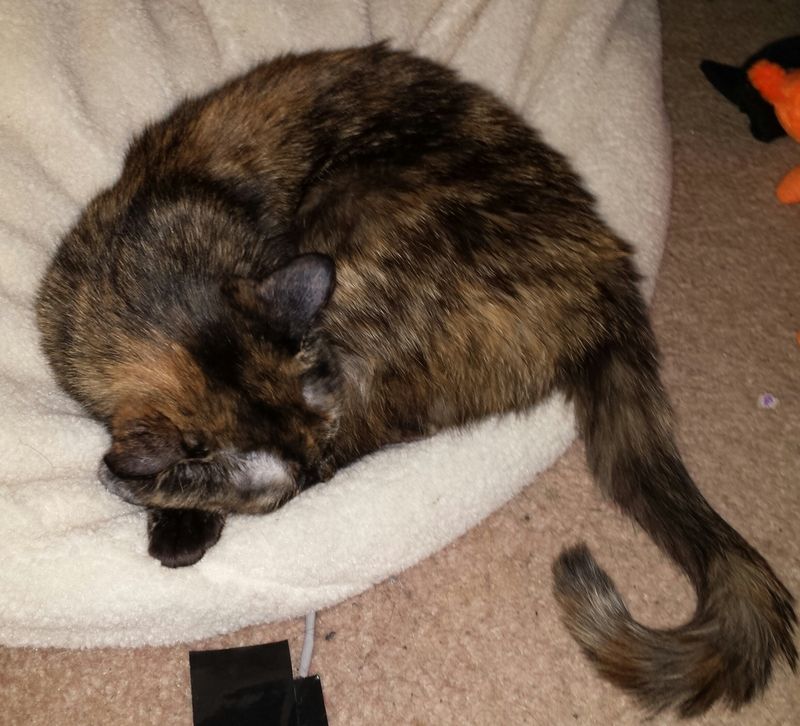 Jules resting on the 'big kitty bed' with crossed paws.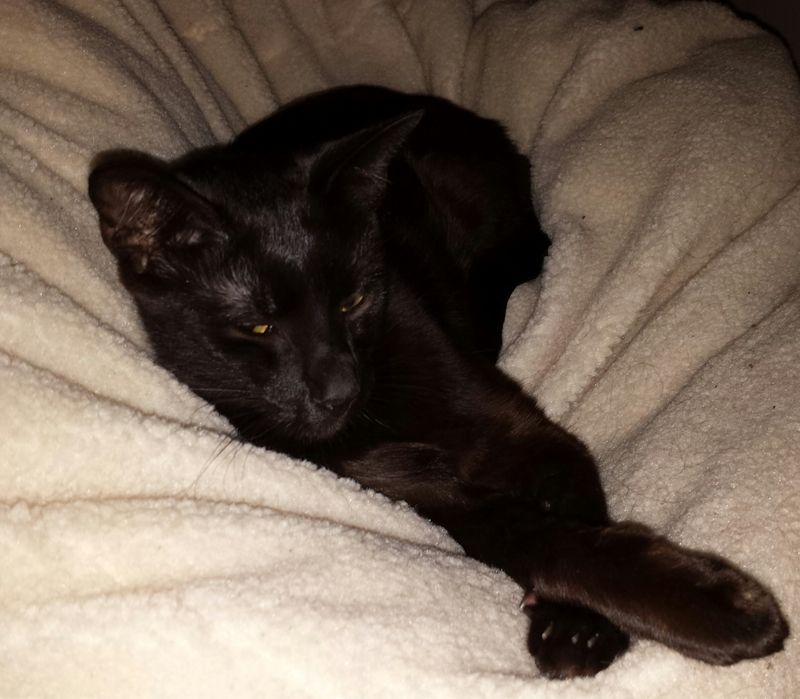 Jules fully passed out.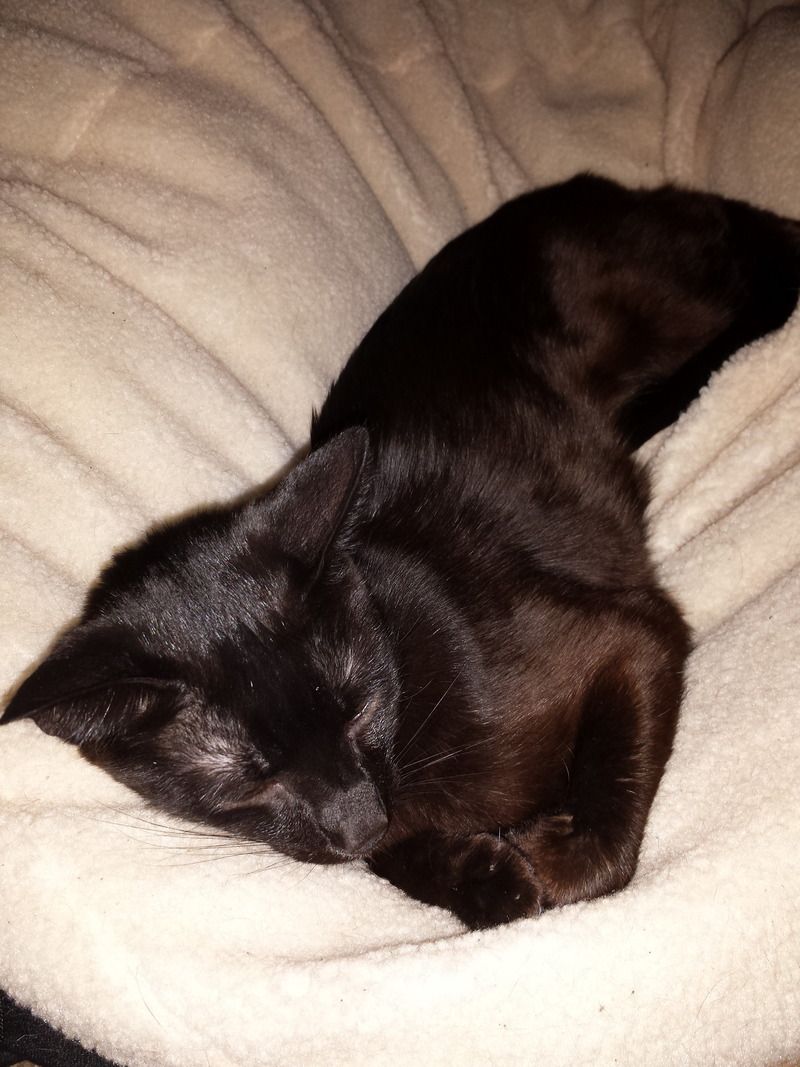 Jules sleeping in my lap, looking really...well...stupid, lol!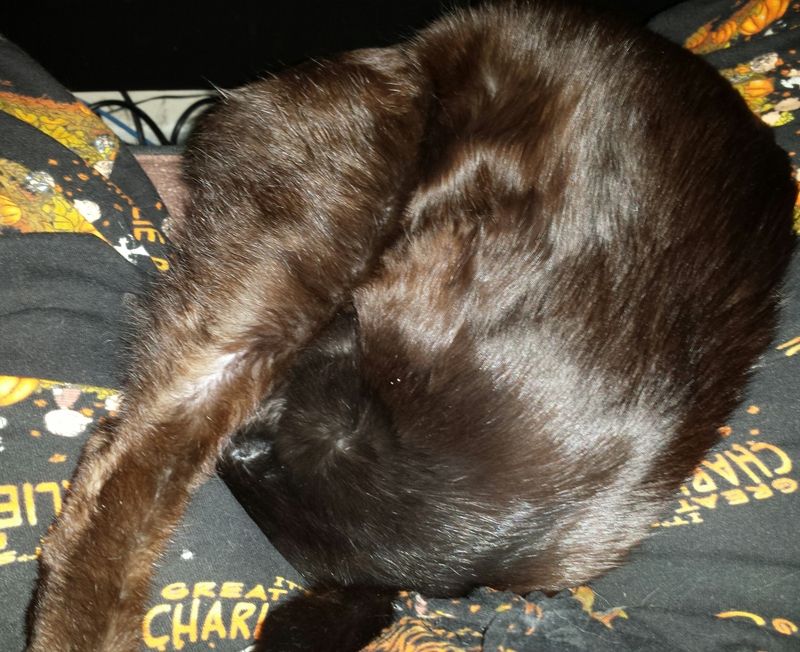 Samantha peeking at me while taking a snooze. "Why you gotta bother me Mom?!" (Don't mind the eye boogers...she gets those from time to time.)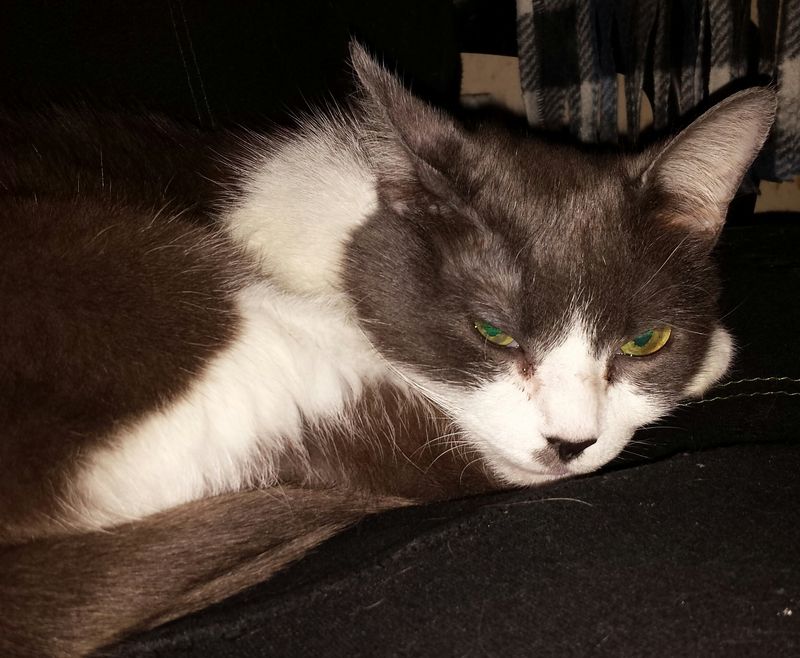 Sammy completely passed out on the 'big kitty bed'!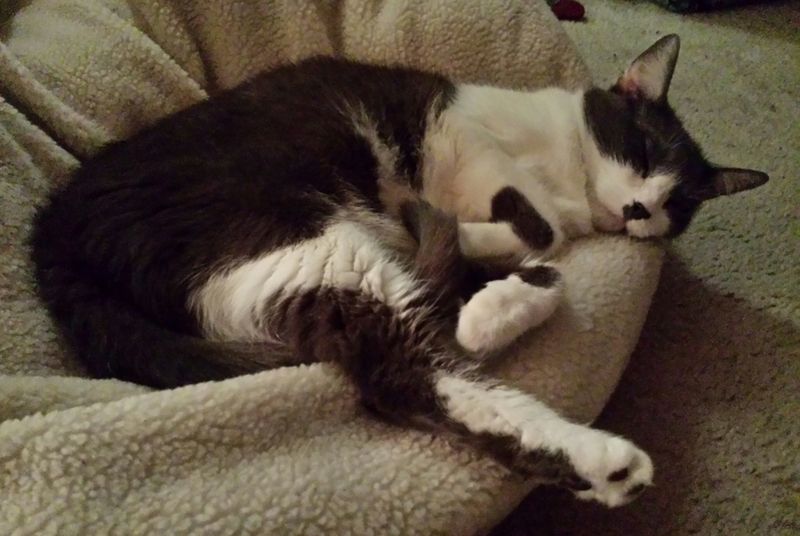 Hope you all enjoy!