Discussion Starter
·
#1
·
Hey, I'd be very grateful if you can help me with my foster kitty...
I have two kittens confined in a room, both under treatment for ringworm. One of the kittens has a lesion under his ear. Everything was going well but i discovered today he scratched his lesion and it looks all pink and bloody
I'm supposed to bathe them tomorrow, but can I if he has that lesion that now became a wound? What can put there do disinfect it?
I have an app with the vet on Monday, but I wish I could do something before I take them.
here's a pic of my babies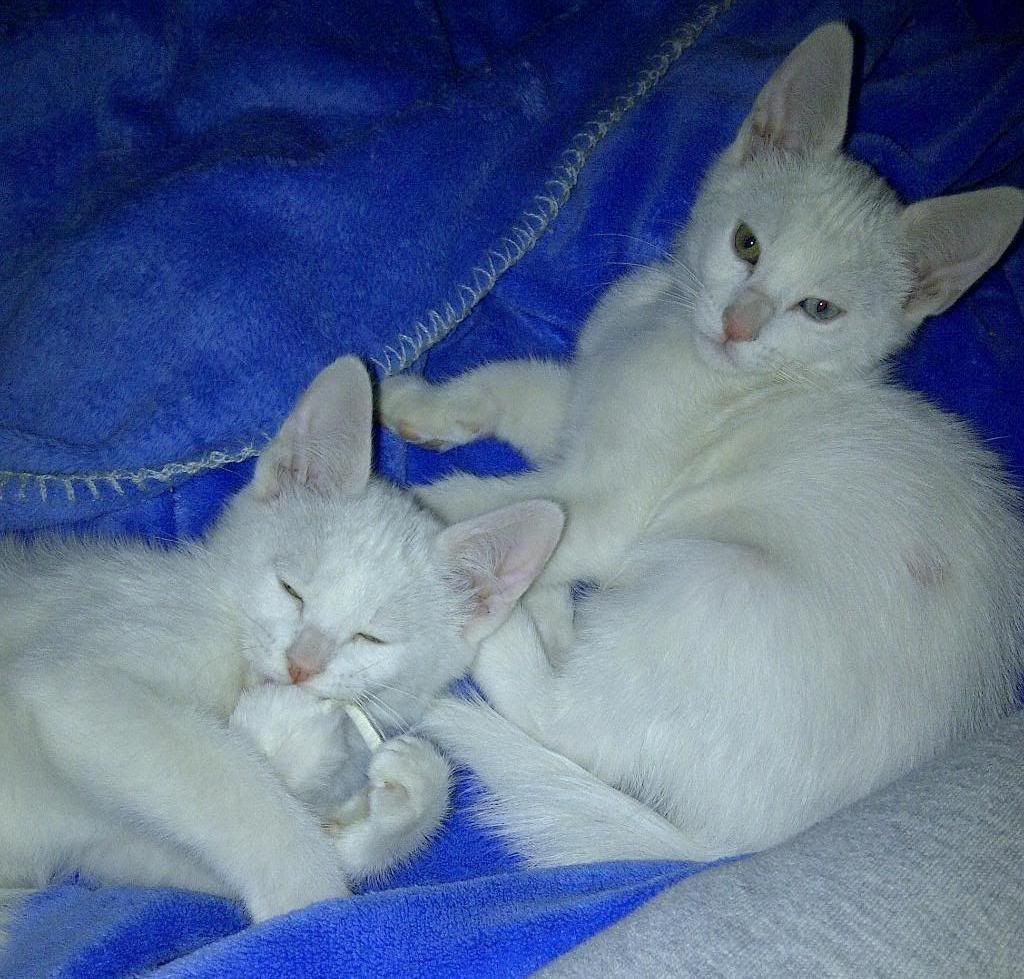 (other pics here
http://www.catforum.com/forum/41-meet-my-kitty/145716-re-introducing-odd-eyed-wonder-ice-pics-heavy.html
)
Thank you!!!! :wink