Discussion Starter
•
#1
•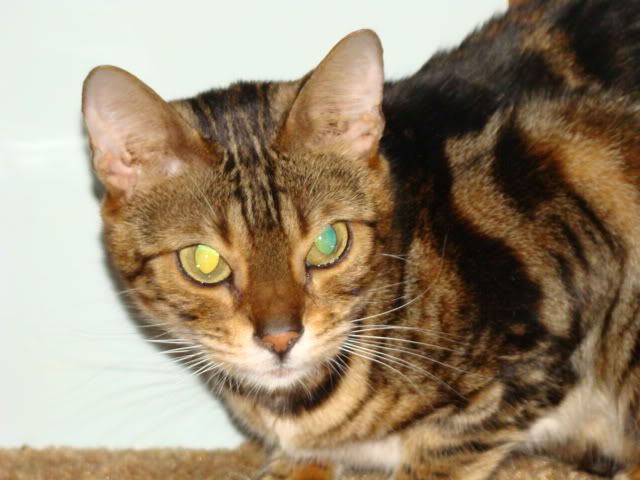 I snapped a few pictures of her tonight - in her transition room She is still scared and hiding in corners, I feel sorry for her, being uprooted and taken somewhere she knows noone and a strange place.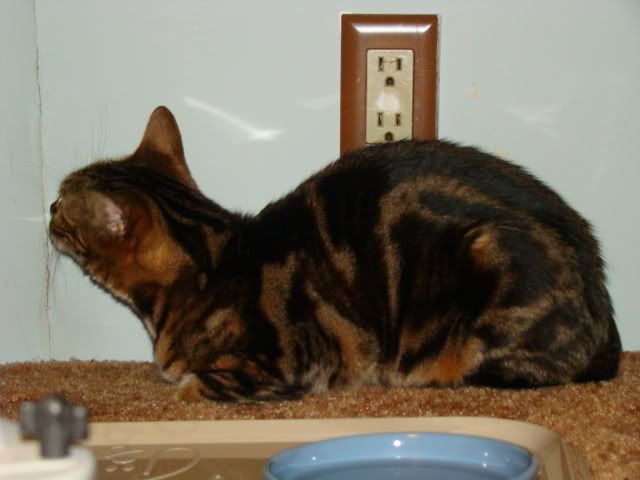 Tuffy has been back at the door hissing and carrying on, I hope this is normal behaviour and not a sign that this is not working out. I know - it's the first night, I didnt' expect them to be instant friends but still. My husband was in the room with Satin for abit and she allowed him to pet her abit, when he came out Tuffy hissed and batted at his hand growling in his throat - he would have nothing to do with hubby smelling of the new kitty. Which made me freak abit - thinking this will never work.
Anywho - Satin is home and now we go through the transition thing - and hope it works. I certainly hope they can learn to be friendly.
I'm off to spend some more time with Satin before bedtime. Goodnight everyone - wish me luck!