Discussion Starter
•
#1
•
Tuffy getting in some sleep - I love his many ways of sleeping -- such a cute tummy too!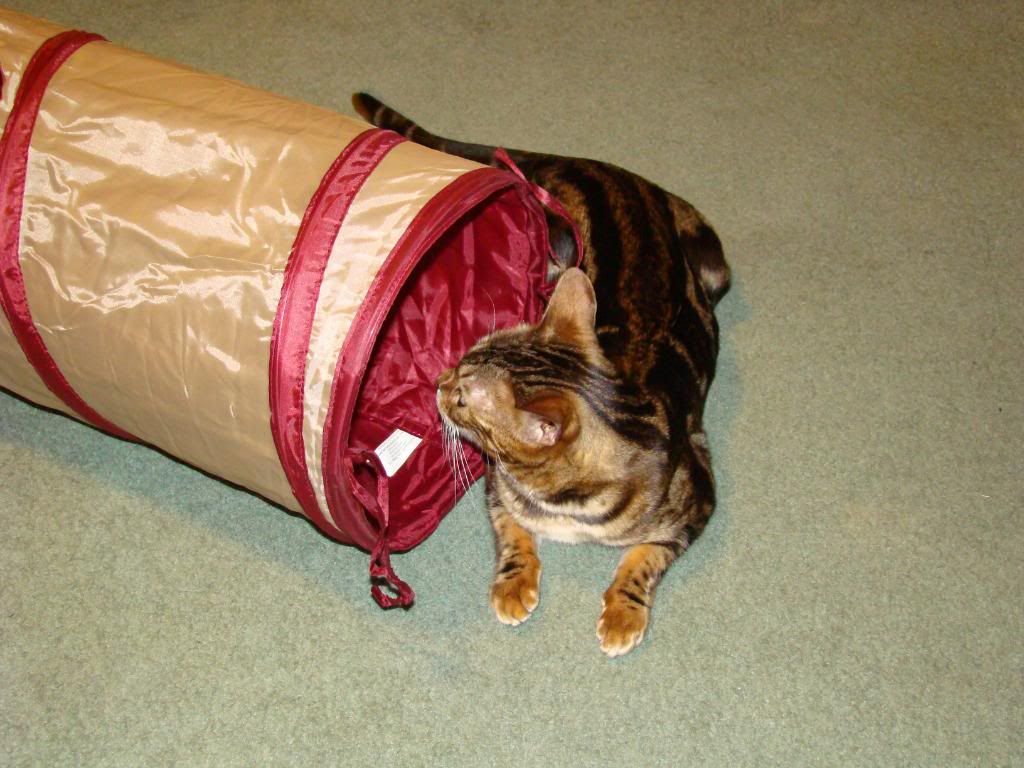 They love to sit one on each end of the tunnel til one dashes through and chases the other the length of the house.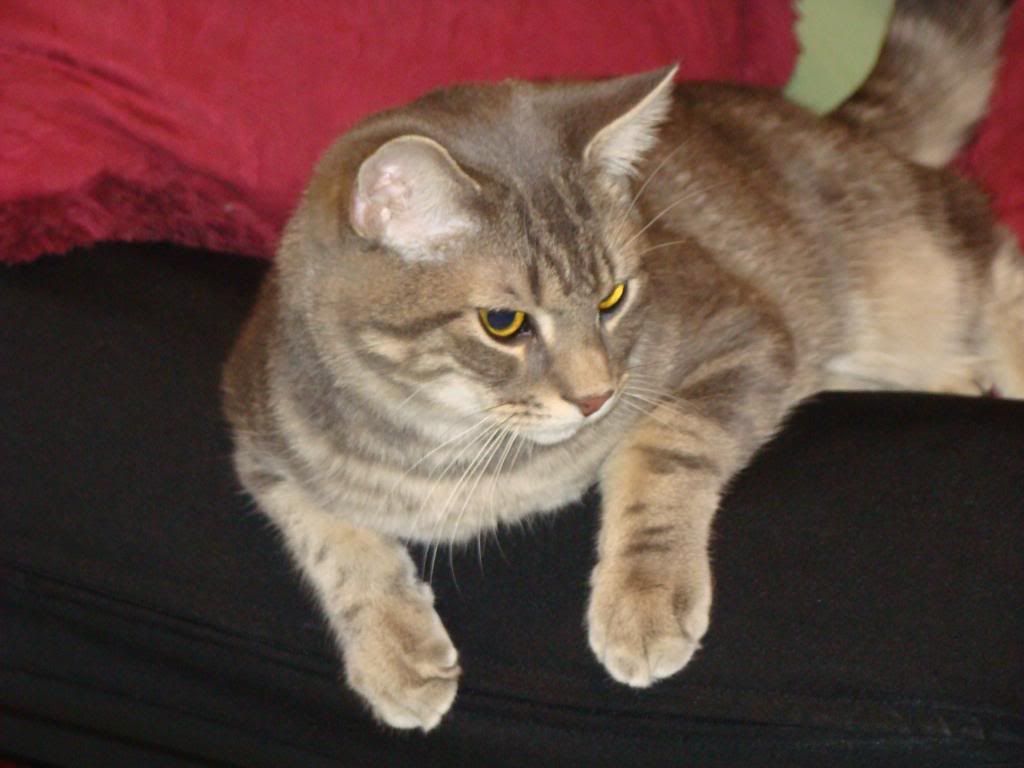 Tuffy sits here on the sofa waiting for Satin to wonder by and then pounces on her, and even though she whips his little behind for it everytime, he continues to do so like some ornery kid!
A rare moment - both cats sitting in the sun long enough for me to run for the camera and snap a shot.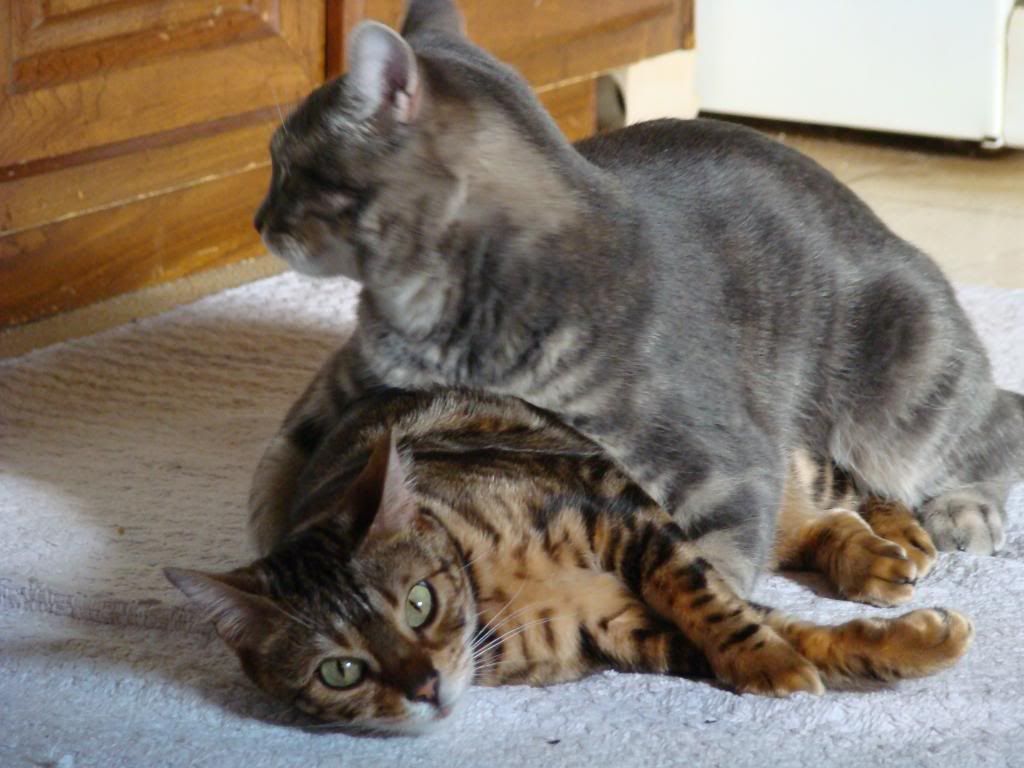 The only way Satin is quiet these days if is Tuffy is on top of her so sometimes he just sits on top of her as if he knows it shuts her up -- LoL.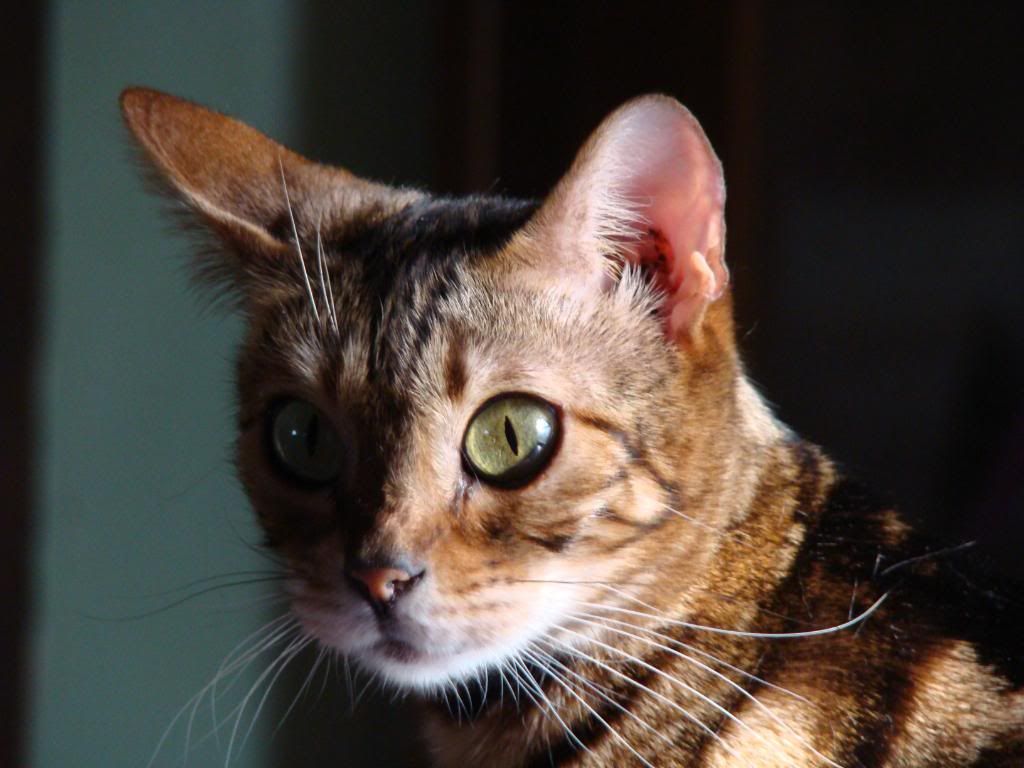 Satin looks so pretty in the sun - doesn't show on this picture like I wanted it too but still love the photo. She's a beautiful cat.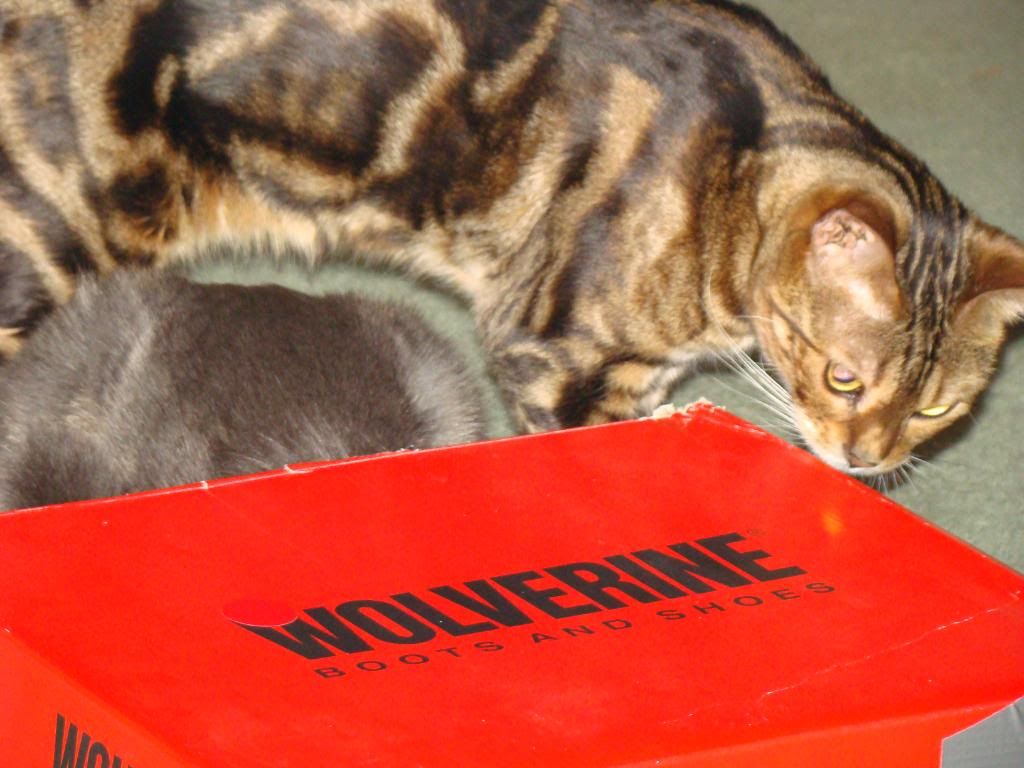 I made them a toy out of a shoe box, taped the box shut and cut a hole big enough for a paw and their head to fit through and filled it with toys and treats. Kept them out of trouble for at least half a day!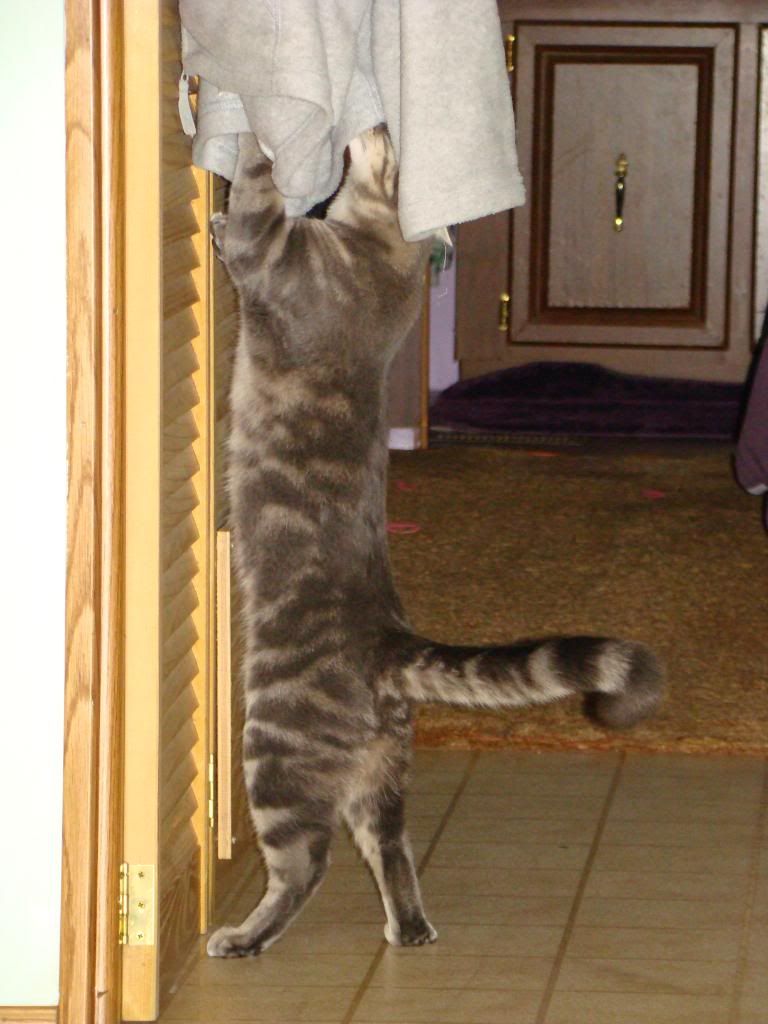 Tuffy has started every night after work trying to get my pink gloves out of my jacket pockets - he looks so funny prancing on two feet trying so hard to get them.
Satin loves when Tuffy chews on her ear, again probably only because she's in heat but looks so cute.