Discussion Starter
·
#1
·
As requested, here are a few photos of my silliest Billy being silly! Sorry they aren't the best photos and all of the colors are all over the place. My camera has been broken for awhile now so the colors come out different every time: either too saturated, not saturated enough or a completely different color! :roll: I try to fix them the best I can on the computer. His color is closest to this first picture, but his belly is more orange.
Talking with me while I take his picture. He likes to be in the utility closet the best.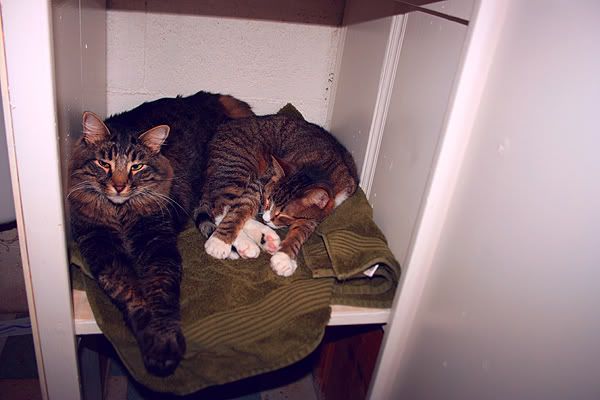 Brothers cuddling. Billy is almost 17 pounds, but he's not fat! Just a big kitty. Sure does make Johnboy look tiny!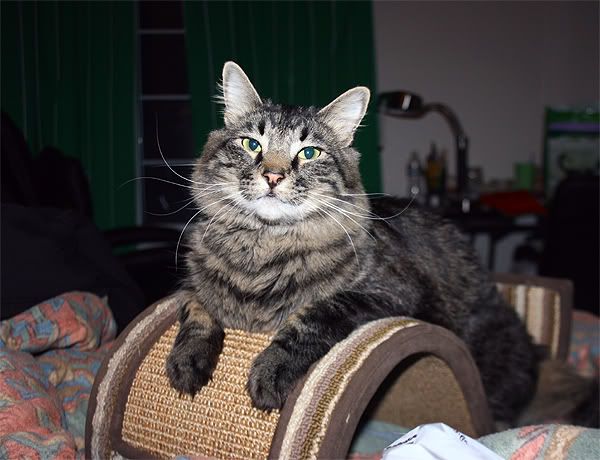 Being a sweet, charming kitty.. probably before doing something naughty.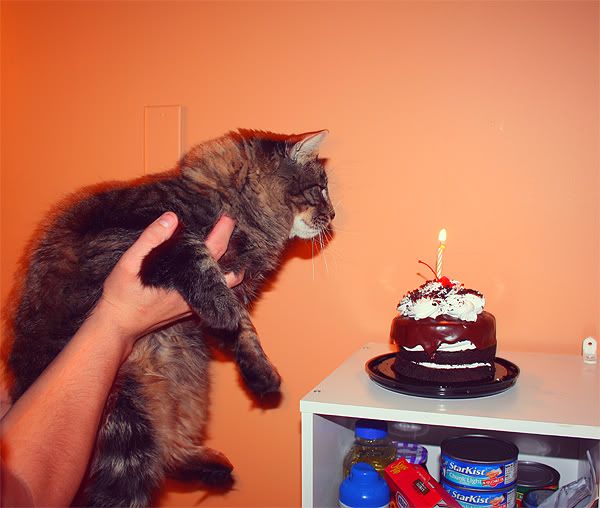 Checking out my mini birthday cake last week.
And don't tell on me.. but here's some super embarrassing video from the morning of my birthday. Boyfriend is singing "happy purrfday" and having Billy dance a little jig. He looks so unhappy and abused, but I assure all of you that he was happy and OK with what was going on.. well, other than being humiliated? :lol: We just adore Billy and his laid back, trusting attitude. It's hard not to take advantage of it from time-to-time.