Discussion Starter
·
#1
·
Hi All.
Our cat Honey has developed some scabs on the back of her neck ...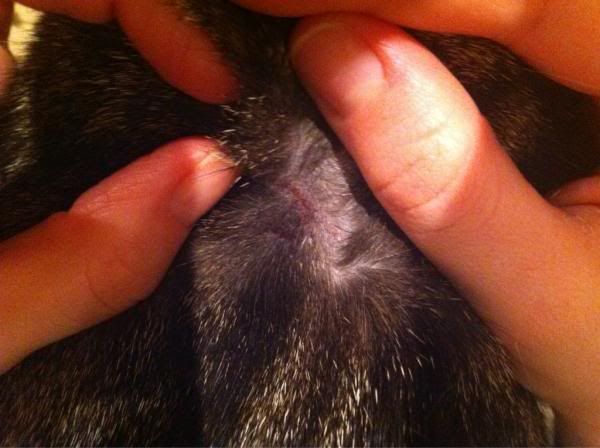 It looks like a scratch? There's another underneath if you look closely. But she's the only cat in the house and rarely goes out so wondering what she's could have scratched herself on!
I did a google search and it suggested dermatitis, which has many causes, but not sure if I'm just over reacting to a scratch?
We've taken her collar off in case that was irritating her.
Any opinions would be appreciated!