Discussion Starter
•
#1
•
So, some updated (and sickeningly sweet) photo updates of Skooma (black kitty) and Moon Sugar (tabby)!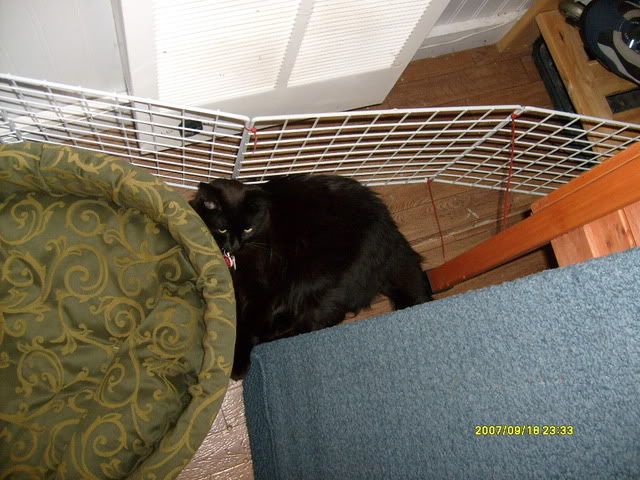 Skooma enjoying the heater.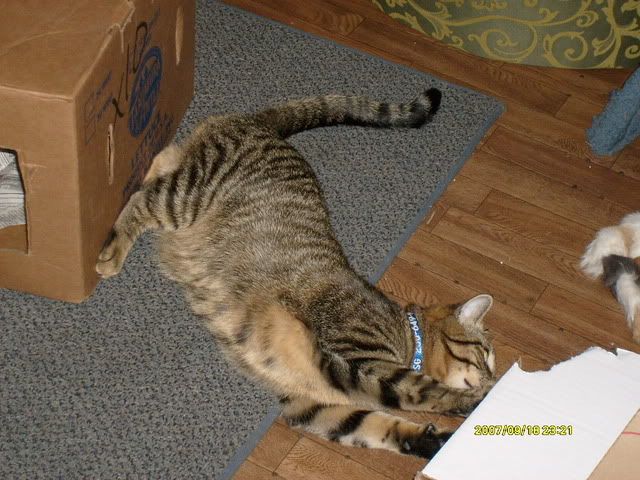 Sugar bein' a stretchy cat.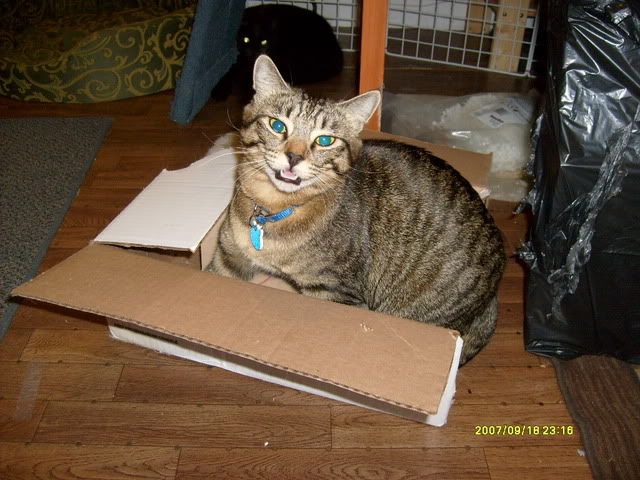 I
was
going to get an adorable picture of Sugar sleeping in a cardboard box but she ruined it by meowing RIGHT when the shutter closed. Not to mention Laser Cat in the background.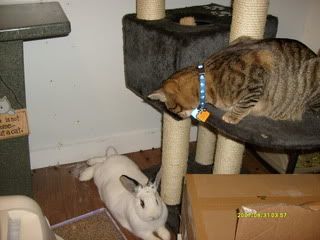 Sugar checking out Hammurabi.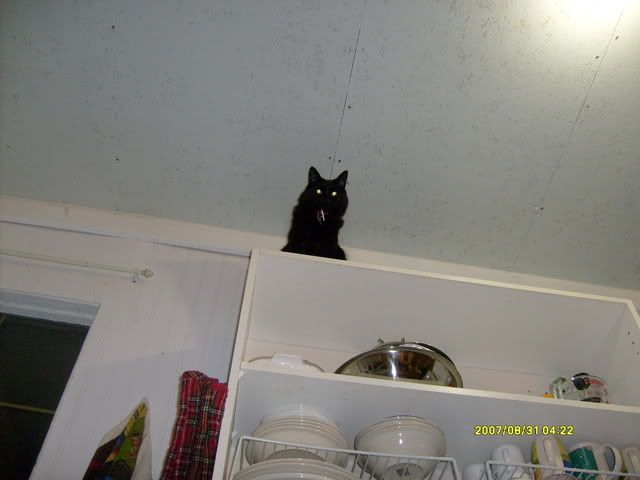 Skooma in the highest spot in the house. Only able to get up there cuz I was using the slow cooker.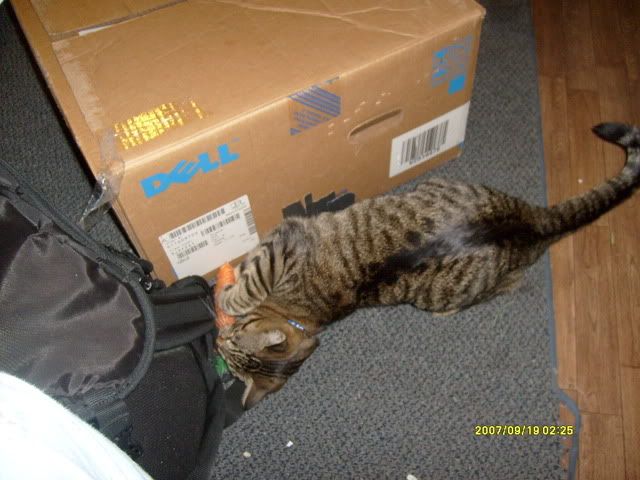 Sugar playing with Hammurabi's carrot toy. I have no idea how she got it out of his cage...