Discussion Starter
•
#1
•
I still don't think I've gotten the concept of Christmas down. Yes, I buy more... I just never wait until Christmas to dish out the goods
Her new collars came in (thanks Julie!!) along with her new butterfly charm. Brody got a dragonfly charm but I haven't figured out how I'm putting it on her collar yet.
Here she is modeling the new looks! (I'll be sure to get much prettier pictures soon for your website Julie!!)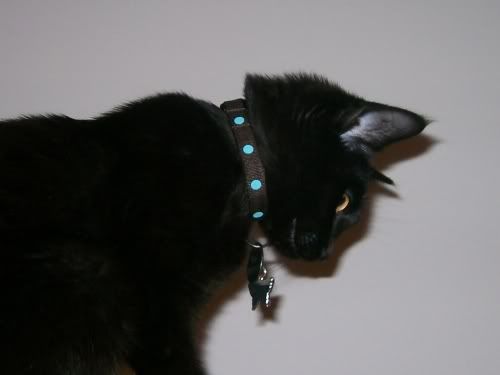 while they are both very cute, I'll have to admit this is my favorite and she'll probably wear it the most!