Discussion Starter
•
#1
•
Hello all! Got another batch of pictures here of the girls. I swear they never stop making me smile. Enjoy, and I hope they bring a smile to all yer faces too. :kittyturn
Alice and Rochelle "making out" as my boyfriend puts it, haha! I love the way they hug! :love2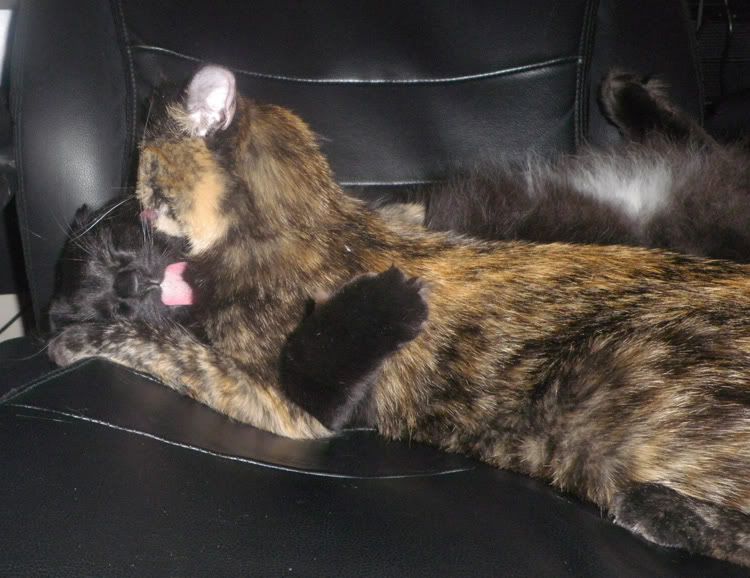 Alice playing with her two favorite toys...Catnip Naner!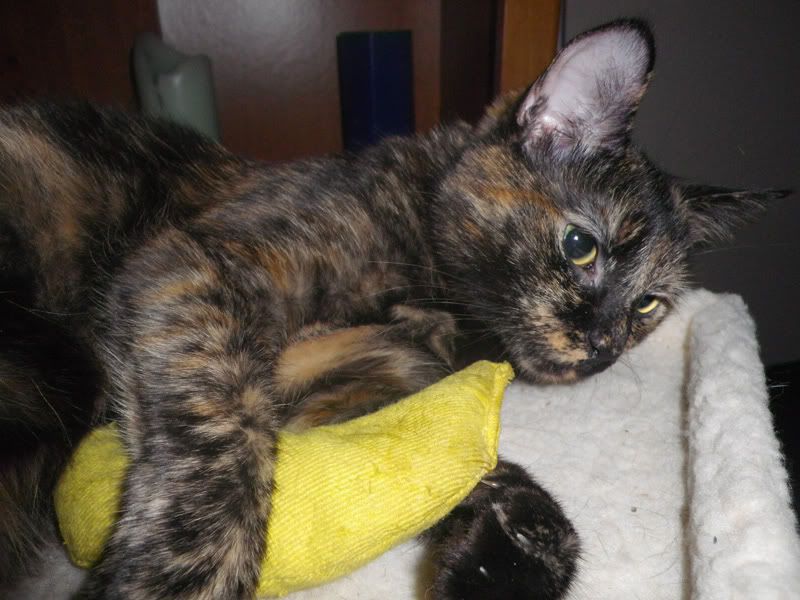 ...and Rat.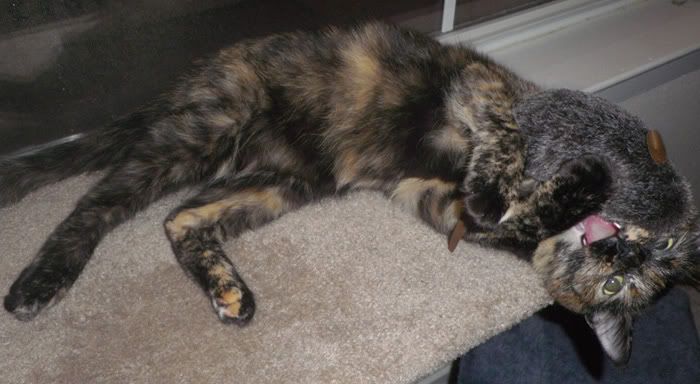 Alice has recently decided she loves the cat beds. Maybe it's all that hair of Samantha's covering it that makes it so warm and inviting? XD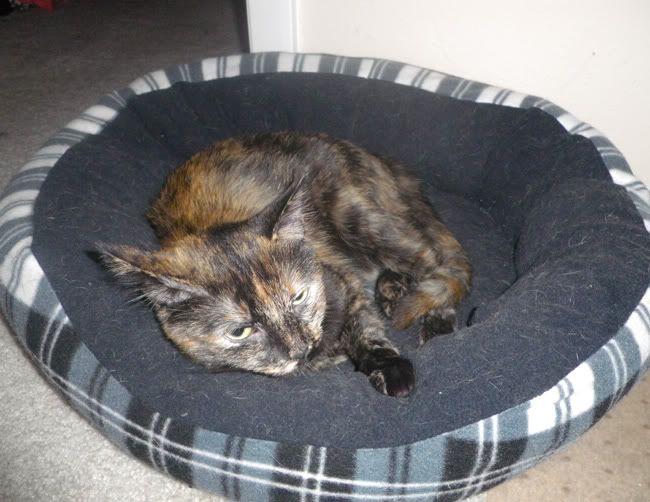 Alice playing in the crinkly tunnel.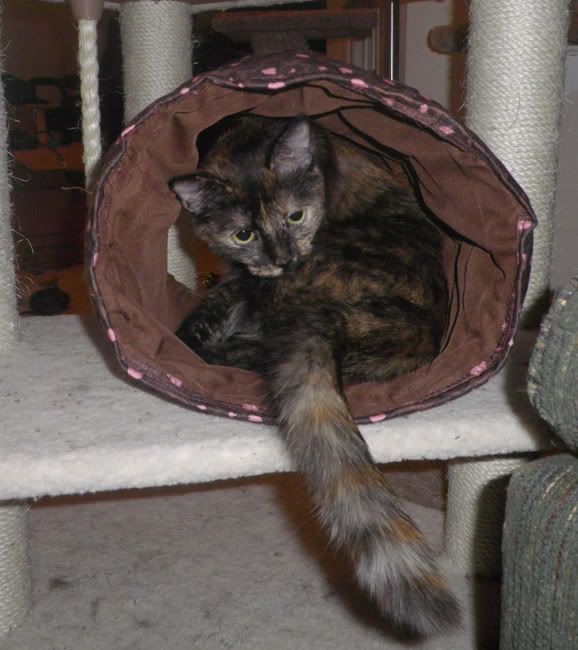 Rochelle hanging out in her favorite box in the house.
Samantha (looking very sly, lol) and Rochelle in the cat tree.
Samantha and Alice bird watching.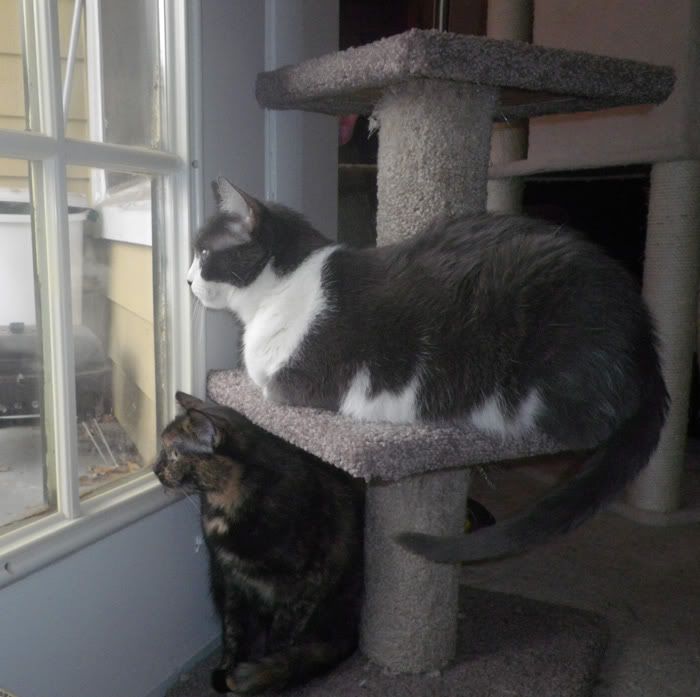 Samantha sleeping with her tongue out (like usual). :love2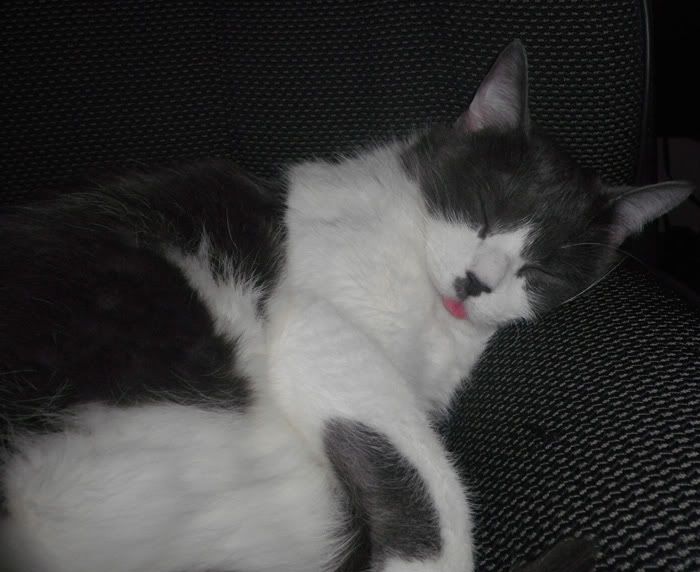 Samantha reading the latest issue of Cat Fancy, hehe.