Discussion Starter
•
#1
•
Wasn't sure how she would take to this, but I've seen it on TV and found one at CVS Pharmacy, so decided to give it a try. She wasn't quite sure what to do for a while and sat there and stared at it for some ten minutes before she decided to jump in and give it a try. After that, it was very entertaining watching her play with it.
I'm not sure what happened in the first photo to make her paws look malformed. They are quite normal. Just an odd angle, I guess.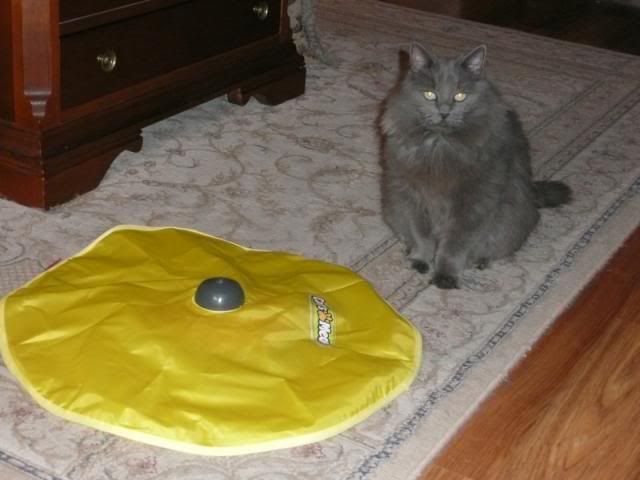 "Okay, what am I supposed to do with this?"