Discussion Starter
•
#1
•
Some are older pics, some new.... but some I don't think I've posted them here before. Enjoy!!
This is Digger (back) and his brother Mitten (front)... Mitten died shortly after this picture was taken. Don had it blown up and framed for me...
This is a picture of a bigger Digger and a little kitten named Sam I was fostering... he was the spitting image of Digger!!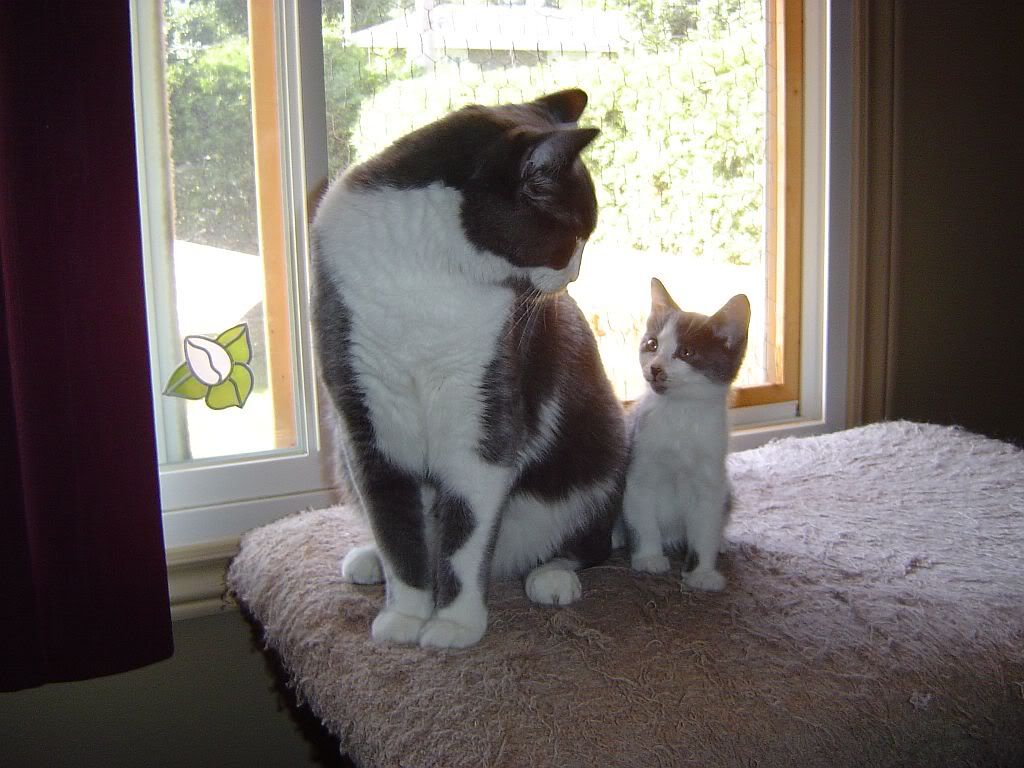 This is a pic of 5 of the cutest little kittens I was fostering a few summers ago.... I had 12 assorted kitties running around the house at the time!!
This is my sweet feral boy Dallas (grey tabby, and since has been adopted) cuddling with another little foster I had...
I laughed so hard at this one... amazing where kitties will sleep...