Discussion Starter
•
#1
•
Hello, I have new pictures of Kiki and "My" outsiders.
:smiles
First up we have......Hobooooooooooooo Kiki!!!! <-- Future Profession :?: :wolfie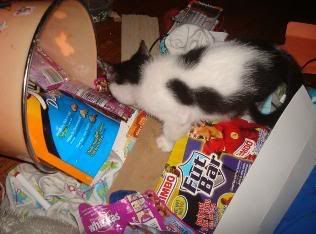 Tummy time :roll: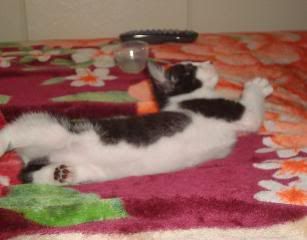 Kiki helping with laundry 8O 8O 8O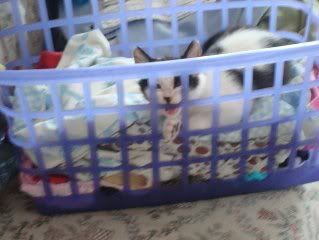 -------------------------------------------------------------------------------------------------
These are cats that come to my house and eat and sleep and poop and meow and yea.. I'm not sure but most of them come from a house 3 houses away from us that burned down and the lady along with other cats died
I feed them all
This is my beautiful girl boots(She is shy but thinks she is the owner of the house 8O <3 her
)
A recent cat that came.. she mad me go under my house because she kept going under there and cried.. I found baby kittens dead...they were Graycies color but i didn't see them the time i got graycie << R.I.P.
anyway she is a darling
Oh geez time to get more cheese.. lol j/k This has no name he is sooo dirty
My mom tried bathing her but no luck..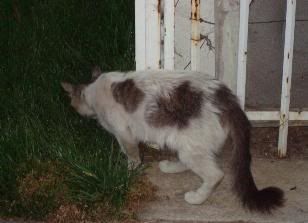 This was my baby Graycie
Rest in peace sweetie.. She lived 1 1/2 week with me..
BTW: My mom said we can fix the lil house outside for the outdoor cats
Oh I am missing Gordo<<< Fattie in spanish idk where he was..