Discussion Starter
•
#1
•
First off, the new faces:
Malachi - born June 25. Our housecat, I fell in love with him at the shelter a few weeks after we had to put Milo (my best friend for 14 years) to sleep.
Not new...but our other housecat, Mikey:
--------------------------------------------------------------
Next cats are from the dairy farm I work at: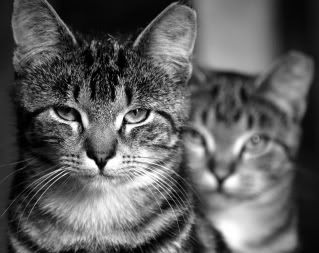 Jazzy and one of her sisters. As you can tell by looking at their ears - all of them there are now spayed/nuetered!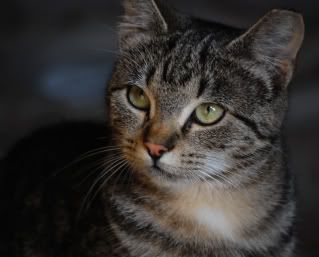 Jazzy's "good" Sister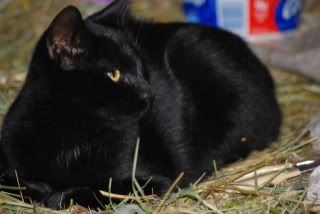 LaMoose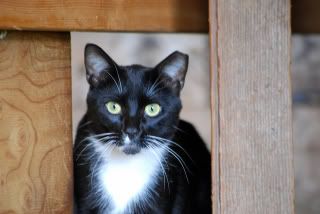 One of the Uncles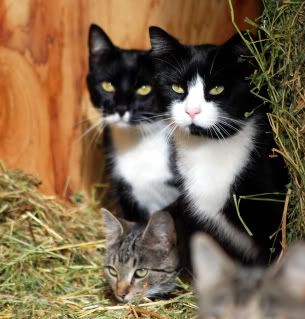 The other two uncles
Uncles and Kittens eating. As you can tell, they aren't "raw fed"...they get all canned food from me.
I didn't get pictures of two of the "kittens" who were away at the time. Or of all these cats mom - Jezebel. Lets just say she was named that for a reason! She wasn't there when I was taking pictures either (thankfully, or I would have been hissed, growled, and spit at the whole time.
________________________________________________________
And now for the farm cats: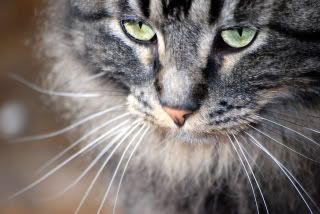 Haddie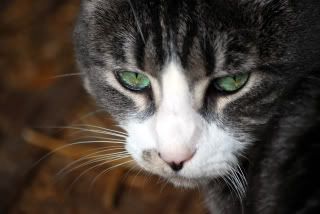 Crystal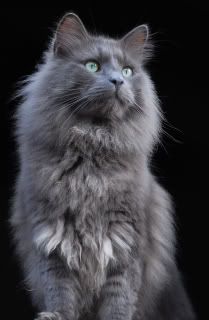 Chester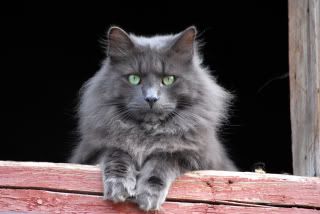 Chester being sweet and innocent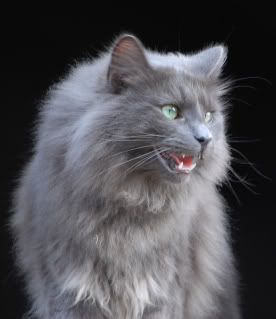 Chester saying "Hi!!!"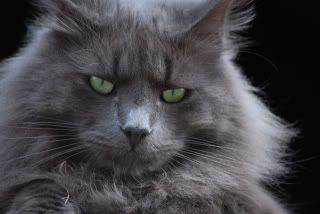 Chester - "What do you mean this fur makes me look fat?"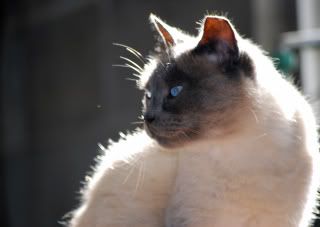 Blizzard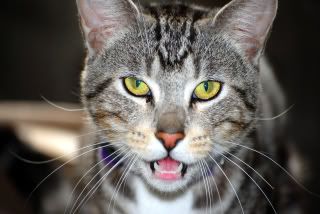 Tigger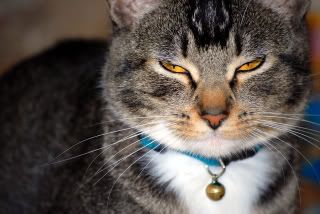 Thumper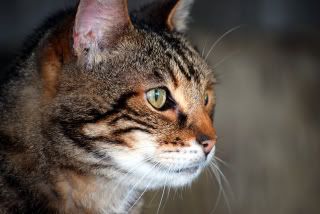 Rajah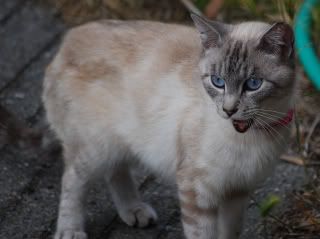 Missy Roo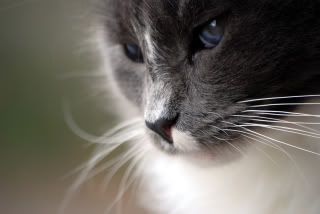 Jill