Discussion Starter
•
#1
•
I know you all must be bored to tears with pictures of my cats but I have no intentions of stopping. *insert evil laughter here* Soon, you will all be as enamored with them as I am and their plans to take over the world will reach stage two!
Ninja is 11 weeks in the first few and just home from his vet check up and vaccines.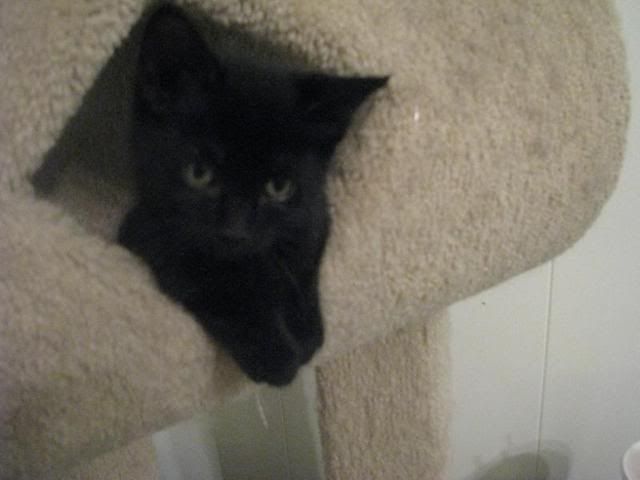 Some cats like to hang out IN the cat tree, Ninja likes to hang out OF the cat tree.....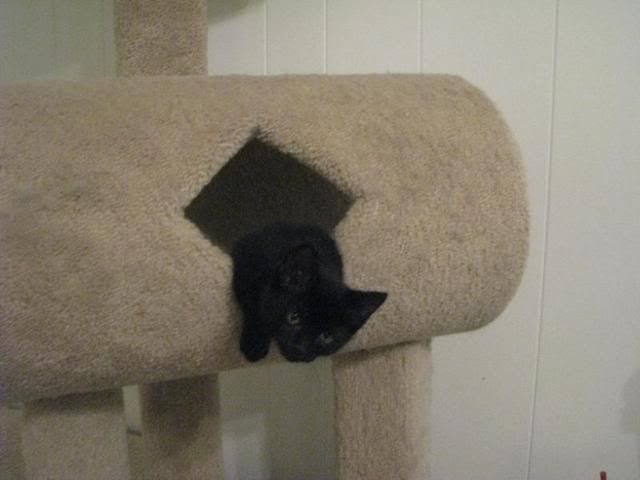 Here I imagine he is pretending to be driving in Dallas Traffic...
Get out the way!!!
And here he is giving the driver of the slow car the one finger howdy as he speeds past....
Ninja today being completely adorable!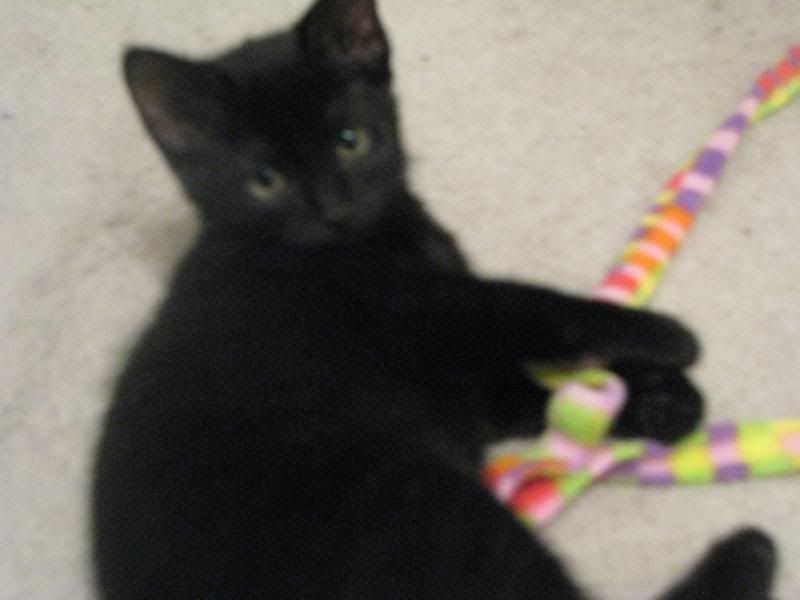 and not to be left out, Sully being completely adorable!
I love the look on his face in this one, he's like, "did anyone get the license number of that black cat?"
These two are joined at the hip which I am thrilled about as they will be losing Thurston for company soon, my brother has turned up to claim him.