Discussion Starter
•
#1
•
Worst. Cat. Ever.
The vet said she wouldn't mess with her incision. It was the first thing she did. The vet said to keep her quiet.
MISSION IMPOSSIBLE.
We felt bad about the plastic cone, so we sprung for a fabric one... which she managed to remove last night. (The draw-string was double knotted and checked right before bed, so apparently she grew opposable thumbs.) She spent her evening ripping off all the surgical glue from her incision (and I mean
all
of it), so back in the plastic cone she went. Which is great, because I really really love cleaning it off every time she goes to the potty (she gets her head stuck in the sand...
really
disgusting), and she quite enjoys the opportunity to rip at her incision some more while I'm distracted.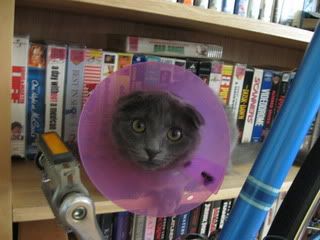 She sucks.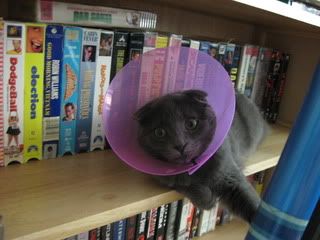 (Love this stupid cat.)