Discussion Starter
·
#1
·
Close to a month ago there was a coyote attack on our property. Fefe, one of my favorite cats, was killed. It was a miracle I found some of her remains, because there a ton of trees on these 160 acres.
Her daughter, Sandy, was also attacked the same night. I found her the next morning laying on the ground when I went out to feed the cats. I'm guessing the coyote(s) went after Sandy first, and perhaps Fefe joined the fight to save her daughter, when she was overpowered and dragged off, leaving Sandy behind nearly dead.
[picture removed - too graphic]
All my cats are outdoor cats, but after this attack I brought Sandy inside so she would have a safe quiet place to recover. She slept almost nonstop for several days. I thought she was a gonner for sure, doubting that she would even be alive each morning I went to check on her. But she continued to hang in there. During the day I would turn her about every hour, so she wouldn't be laying one one side for too long. I also used an eyedropper to get water in her, and to moisten her eyes, because in the first few days she wasn't blinking much. Fish broth was also given to her by eye dropper, until I later upgraded to a fish smoothie using a food syringe.
After about 3 days I decided to take her back outside during breakfast time so she could be with her cat buddies. She perked up a lot and did her best to interact with them. She received nerve damage from the attack, so she was kind of wobbly when trying to walk around. Since it's over an hour drive to get to the vet, I sent him this 4 minute video to see if I should even bring Sandy in, knowing that she was on death's door.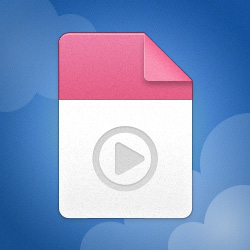 MediaFire is a simple to use free service that lets you put all your photos, documents, music, and video in a single place so you can access them anywhere and share them everywhere.
After viewing it he called me back and said not to because there is little a vet can do to fix nerve damage. Sometimes a cat will make some recovery, but it's rare. He advised that I keep doing what I've been doing. Soon it will be a full month since the attack, and I continue to feed her at least twice per day using the fish smoothie (mackerel) via syringe. She loves mackerel and it's been her primary food source since she was a kitten.
Sandy has definitely made some progress the last few weeks. She can now walk around better than what you saw in the first video. She can pee, poo, clean herself, wave her tail, use her tongue, blink, and swat me with her paw because she doesn't like it when I clean her eyes. She just can't fully make use of her jaw to chew food. This short 2 minute video demonstrates how solid pieces of fish are put in her mouth, and she kind of chews a little, but most of fish just falls out of her mouth every time. She also doesn't even attempt to eat from the food dish that the other cats eat from, because she knows she can't do it. My heart goes out to her and I'm sure it's very frustrating. The video is only 3 minutes long.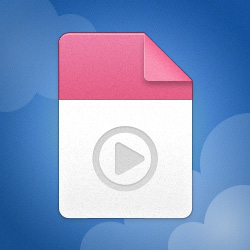 MediaFire is a simple to use free service that lets you put all your photos, documents, music, and video in a single place so you can access them anywhere and share them everywhere.
I sent the vet this second video clip as well and then we got on the phone. He still said there is not much he could do for her and that he realizes I can't feed her by hand forever. He supported my decision to keep going or to put her down.
The reason for this post is because I need to find out if there is any chance Sandy will regain her ability to eat food on her own. If there is no chance she will ever recover the ability to use her jaw, then I think I'm going to have to offer one final prayer to God thanking Him for such a loving little buddy, and then say goodbye. It's already sad enough to see that she can't run around and play with the other cats like she once did. And having to receive liquid food for the rest of her life, when she's only 1 years old, is just over the top and not a good quality of life.
So please respond to this post if you know of any examples where a cat has fully recovered from nerve damage from a wild animal attack.
Thank you so much for reading this and watching the short video clips!