Discussion Starter
•
#1
•
Mingo and Damian fighting over the paper recycle holder. They love it in there! Haha.
Kitties!
Geisha! She's such a little helper. She goes into the litter box after the other kittens and buries their..stuff.
Mingo. He is such a suck. He chilled with us on the couch for like two hours while his siblings roared around and/or slept. He's awesome.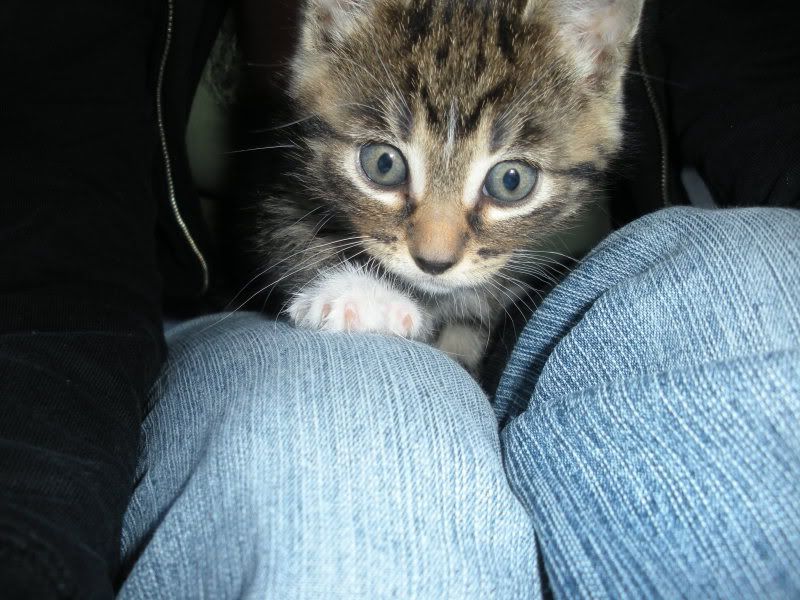 Cricket =) Bein all cute and stuff
Bear! His ears are bent over and floppy. He's a little butt, haha.
Cricket! She is so adorable
What a clean kitty
And there's more on my facebook, if you want to check it out. It's set to public so I think it should work...
http://www.facebook.com/photo.php?pid=1 ... =738215104