Discussion Starter
•
#1
•
This is an almost daily thing, since I don't worry about shutting the bathroom door while hubby is off at work. Fergie seems to love my pajamas, and runs into the bathroom after me every morning when I get up. Last night I thought ahead and got the camera ready so I could share this amusement:
"Hi Mom, breakfast can wait, I'm really comfy here"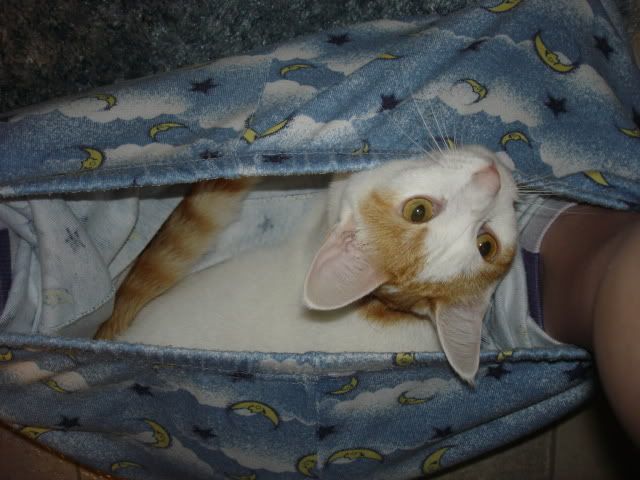 Settling in, ready to nap: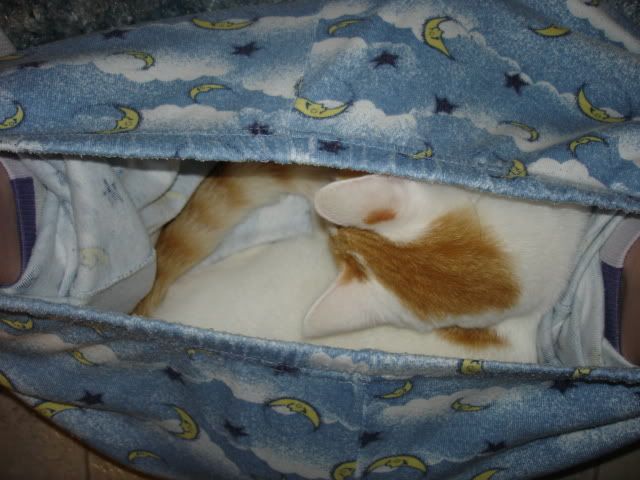 And I find it's easier to remove my legs from the pants than the cat, but of course once I do I get the resentful look: "Excuse me, I was gracing you with my presence AND purring, who are you to leave???