Discussion Starter
•
#1
•
Yes, my cat likes tennis balls. They all do, actually. LOL! (Chili chases them across the yard when I take her out.)
Tom sits in the sunshine..... (the weird yellow color is due to the bright orange/yellow walls, the room always looks like this in the mornings)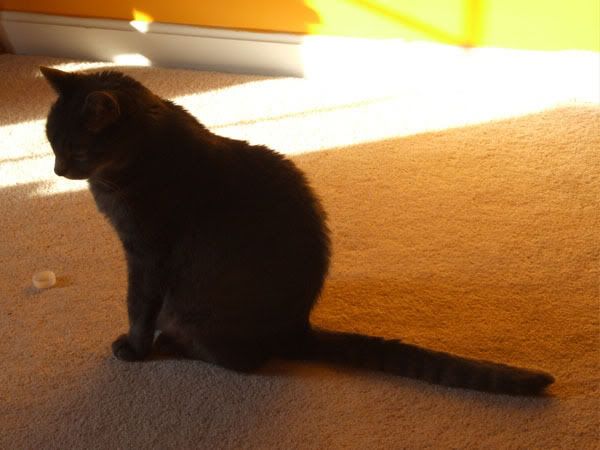 Chili rudely interrupts his photoshoot..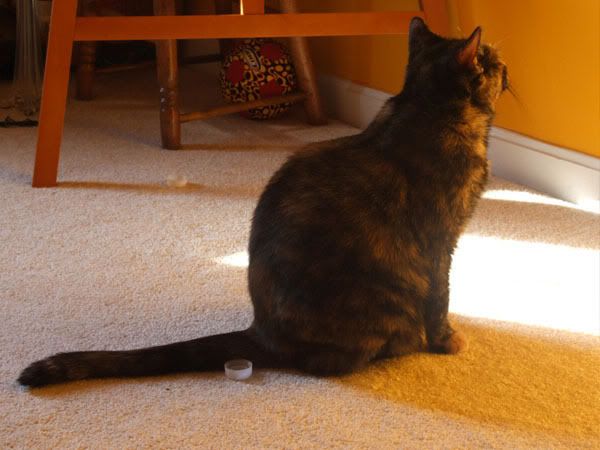 "HI!" *wave* "I'm Tom, and I'm new to this forum!"
"I look a little crazy..."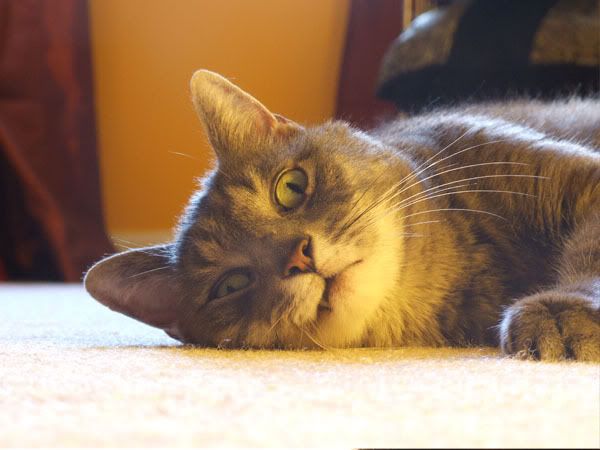 "But I look crazier! HA! Take that, Tom," says Chili.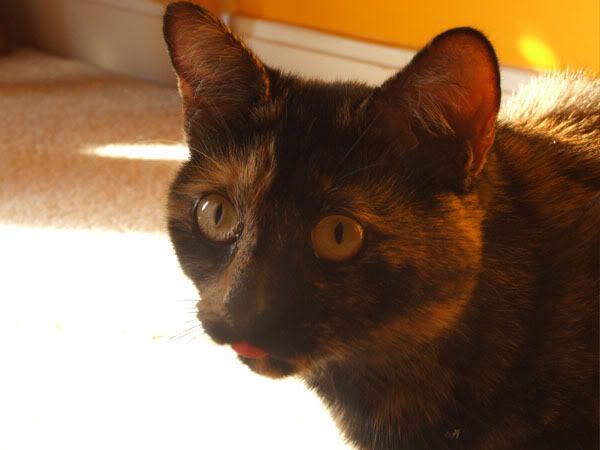 Okay, so on to the tennis ball pictures.
Reaching for it...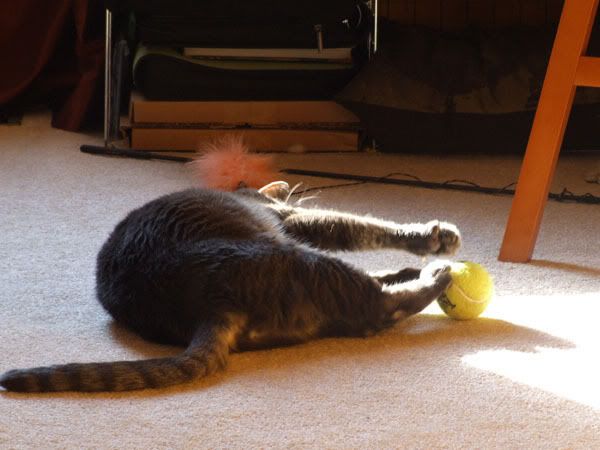 GOTCHA!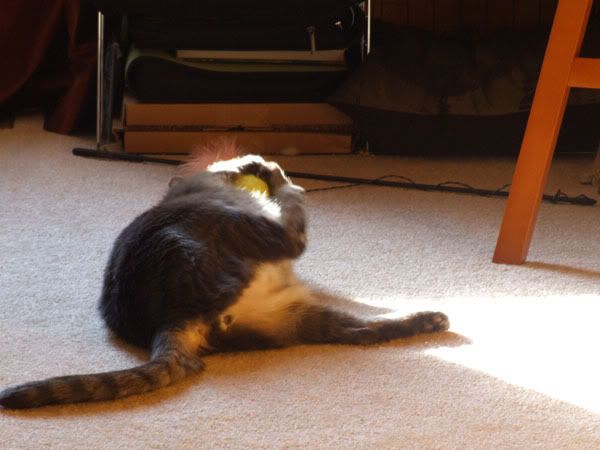 Nom nom nom, yummy yellow fuzzyness...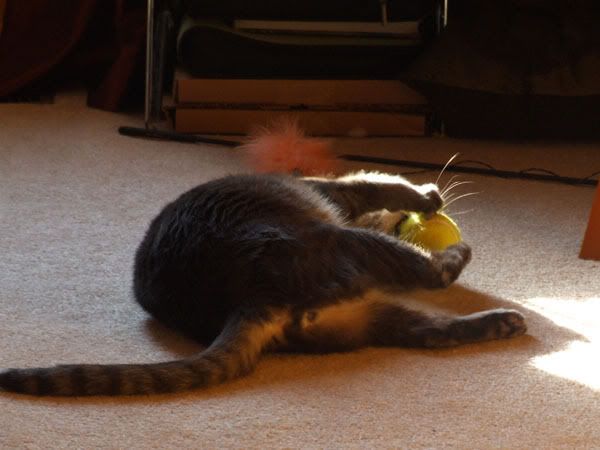 WHAT?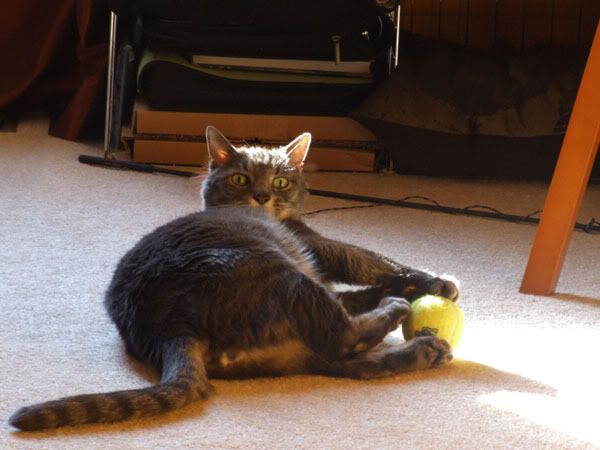 I was just
eating
it.. is that against the rules or something?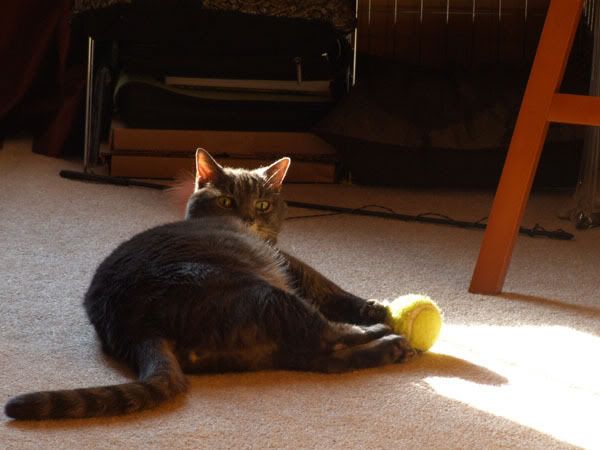 It's okay though, I'm done. The ball has been defeated.
And if you're not sick of pictures already, here are a couple more!
Catnip. Mine.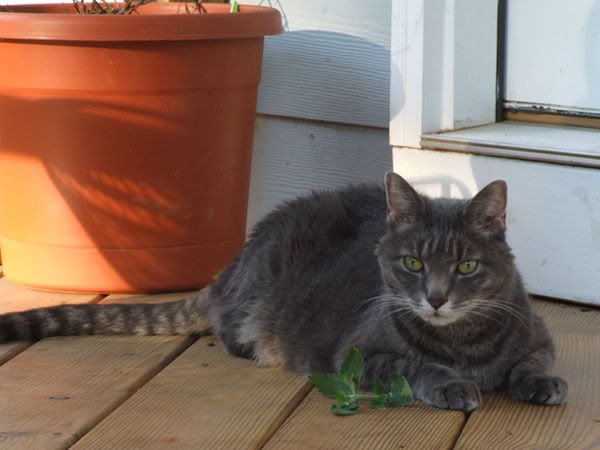 If you want it, you'll have to get past THESE!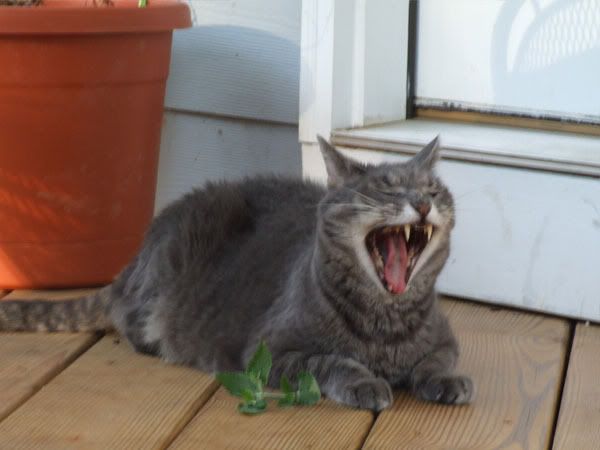 Look what I did to HER when she sassed me! You really don't want to mess with me or the nip. Back away slowly. (That would be Emma, who is usually the camera wh--uhm, I probably shouldn't say that. But she likes her pictures taken, and this is not a thread starring her. I'll make one of those later.)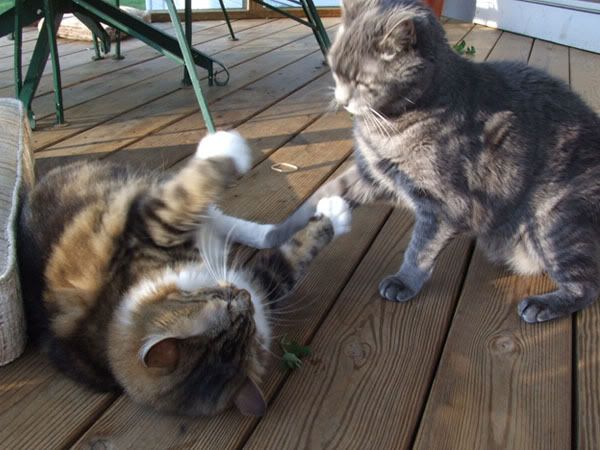 And a pretty shot of his eyes.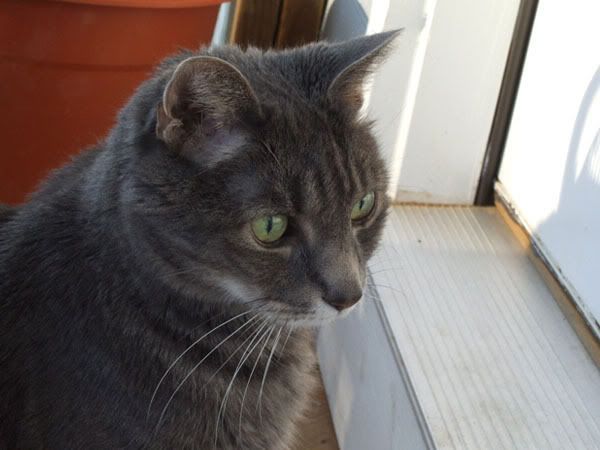 That's it, hope you all enjoy!