Well... I had been debating the lion cut for Tootsie for awhile now, since she is difficult to groom and throws fits when my boyfriend and I try. Due to that, she had some mats that I'd been meaning to get... but naturally, they got larger and two were too close to the skin for us to safely cut, so she went in for the lion cut!
I was going back and forth on groomers, and finally settled on Petsmart because they were the only one who could get her in quickly. Petsmart had clear-cut prices (a lot of individual groomers added a ton of charges for extra things, like a cat acting out or having to cut out mats was an additional $7.50 an hour... what :roll
and my Petsmart also has a cat-specific groomer that came in on certain days. So Tootsie went in on Tuesday!
Her groomer was FANTASTIC. She got a lion cut, bath, ear cleaning, and nail trim for $67. She was so great with Tootsie and her cut is GREAT! The groomer absolutely adored Tootsie and was so excited to show me and tell he how Tootsie did with everything. Supposedly she was an angel :lol:. After my experience, I can't recommend Petsmarts grooming enough. I'm taking Ellie in soon for a routine groom with the same groomer since I loved her so much!
Tootsie gets so squirmy and meowy when I take the camera out, but here's some pictures I could get! My cameras flash is so bright so it kind of mutes her colors, lol.
Before: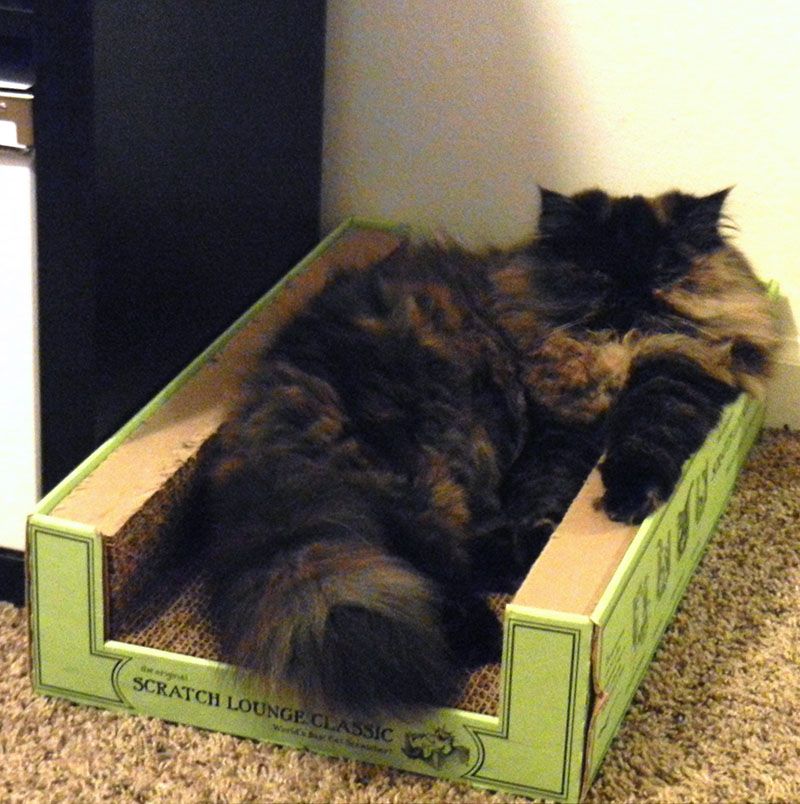 After: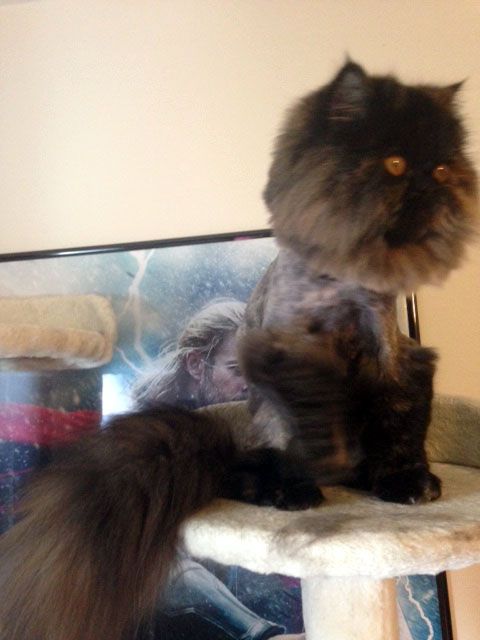 Look at that little tongue!! lol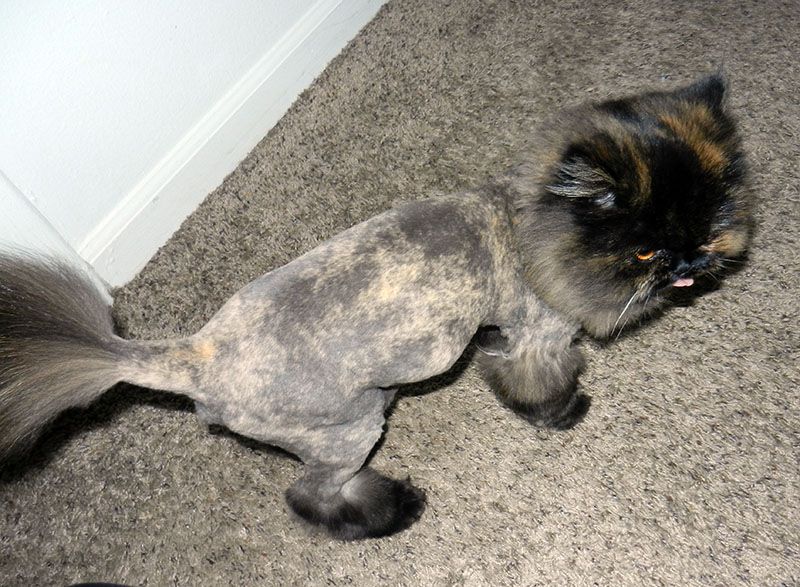 I swear, she looks a feels 5lbs lighter! LOL I really thought she was getting chubby. Come to find out, it was all fur! I absolutely love her cut and Tootsie seems to love it, too. Ellie was a little weirded out at first and sniffed and hissed a little bit, but she got over it.
I never realized how great a nail trim was for cats. Tootsie can't scratch or grab onto everything now because her nails aren't sharp! I probably could've saved my computer chairs (the only things the cats scratch) if I had their claws trimmed sooner!