Discussion Starter
•
#1
•
I have two more fosters who need homes!
"Neenya" is a pretty little black DLH girl, about 6-7
months old. She was semi-feral, but after only two days here, she asks for pets and wants to mingle with the 'herd'. She's already easy to handle. I think she'll make a very nice pet for someone!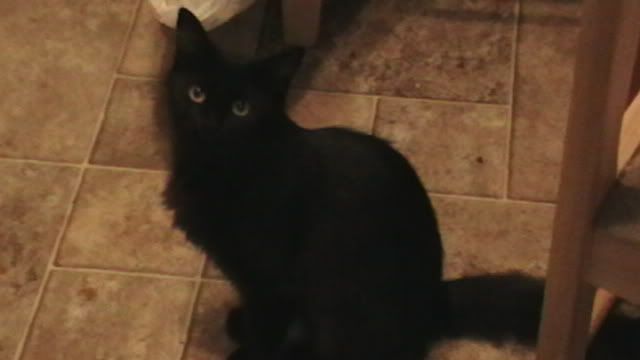 "Billy Bob" has a sad story and deserves a loving future. His "owner" was sent to prison. The lawyer wouldn't let anyone in the house to check on Billy and his calico roommate (who has now been missing for weeks and is very, very shy
). The cats somehow got loose and Billy was finally trapped and tested, neutered, vaccinated and treated for fleas and worms. Poor boy is full-sized, yet he now weighs less than four pounds, just skin and bones and still a little weak. But what a heart he has! He's still confused about what has happened to him, but he purrs and pets and seems very thankful for food, shelter, and love. He makes no demands, but he pays back in love.