Discussion Starter
•
#1
•
Mr Tuffy loves to lay on the counter top and watch me cook - this is his spot and if he moves off it while I'm cooking, he loses the privilage of being there while I'm working. He's a fast learner!
My God-Kids came up to visit - Tuffy fell in love with the doll from the toy box. Actually both cats did. Not sure what it is about this doll but they both love it.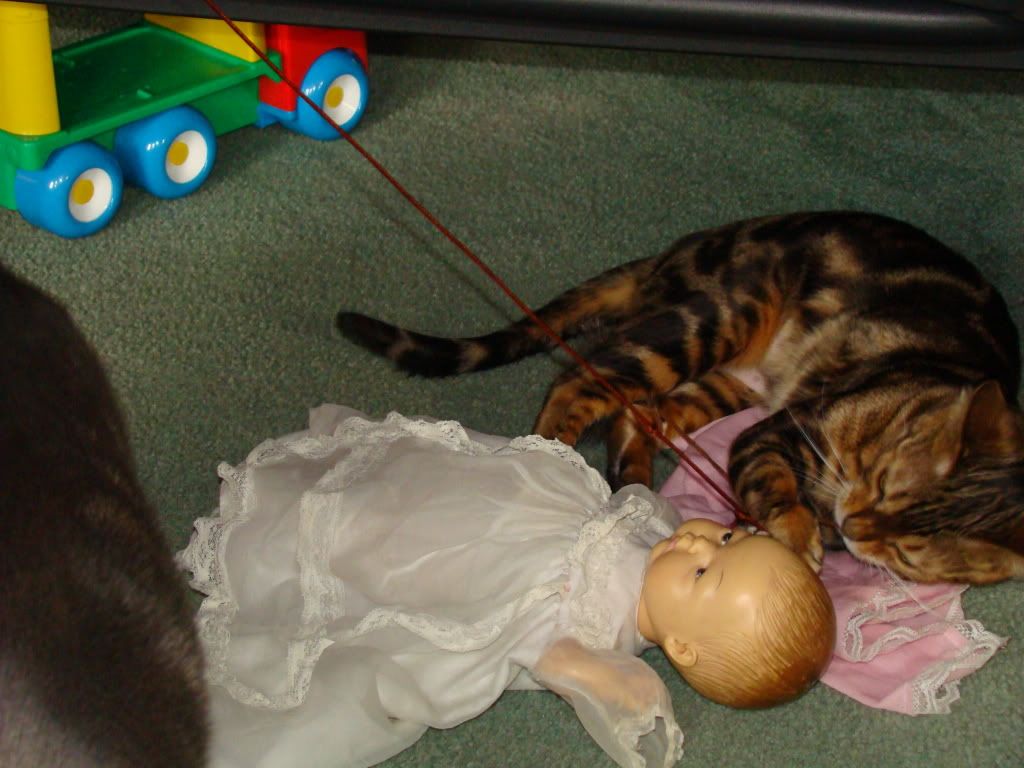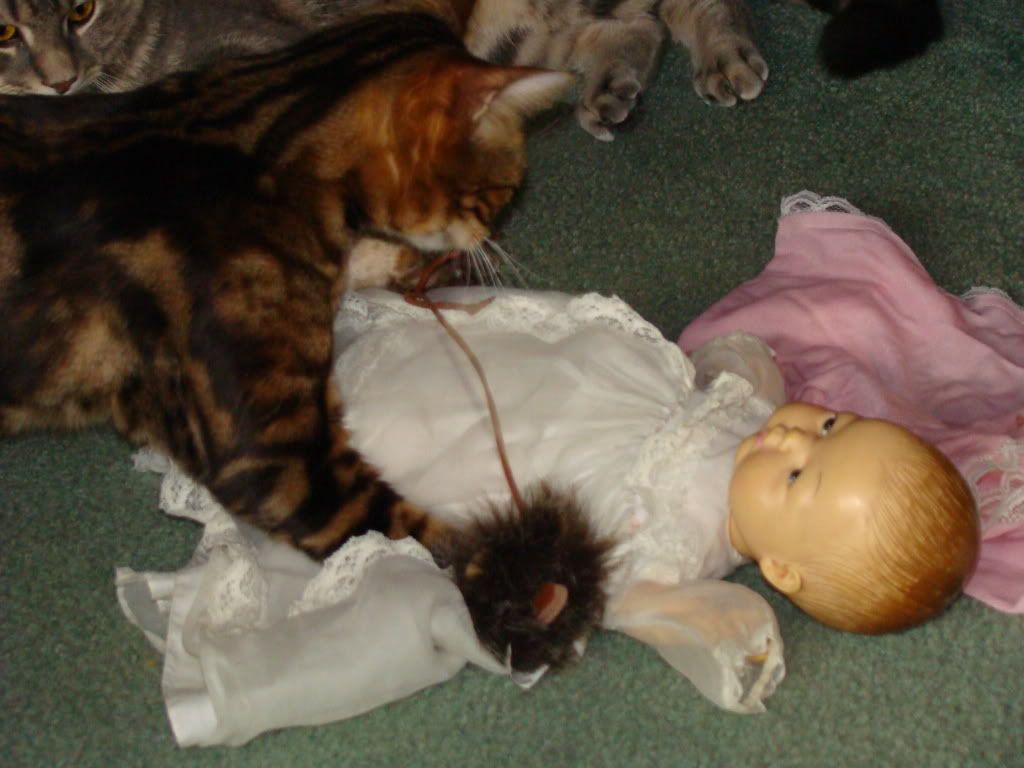 I was so worried about how Satin would interact with the kids, but I worried for nothing. She took to them like fish to water, she LOVED having them here, I told my friend she'll have to bring the kids more often. Tuffy was actually the one more reserved around them, the noise and activity seemed to bother him abit.