It's touch-n-go ...
Two of the kitts have had abcesses I've been treating and the littlest kitty never appeared to be improving so I took her to the vet today.
She did not have an infection or an abcess.
She had a WORM in her neck called *cuterebriasis*, it was about an inch and a quarter in length and I KID YOU NOT ... it was as thick around as my little finger!
8O
Tomorrow I'll try to catch the other kitt and bring it to the vet to see if it has a worm that needs to be removed. I was given enough meds to treat both kitts and de-worm the entire family.
I'll be keeping the Little One inside until she recovers ... and it is possible that she may become a permanant addition.
She is wobble-y on her feet but *loves* for me to pet/scrubble her back and shoulders. She purrs and makes biscuits while trying to press her back up and into my hand. Quite a change from the kitten who would run from me because I was going to give her a squirt of nasty-meds.
I didn't have a large enough syringe to feed her so I cut up an old, tiny soft-tip spatula and tried shoveling in a bit each time she mewed … but that didn't work well at all. What did work was spilling some on the inside of her foreleg and she would lick it off! She didn't eat much, but it was something. We did a hot-washcloth wash (and I hot-compressed her cheek with the towel) and dry then I gave her some more sub-q fluids. She can go w/out food, but she must have fluids. I warm up the line in a heating pad so it goes in warm and not cold.
And here are some …. PICTURES!!!!!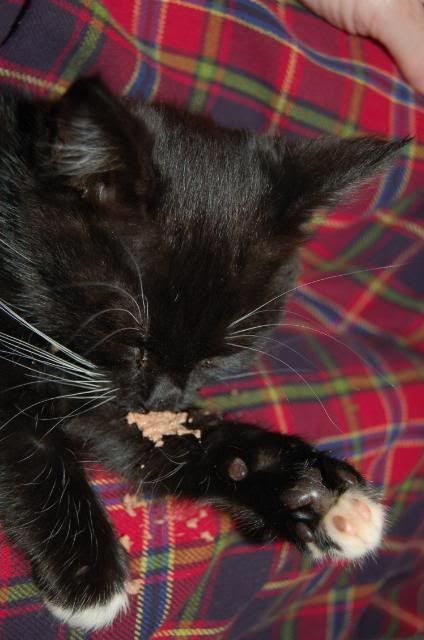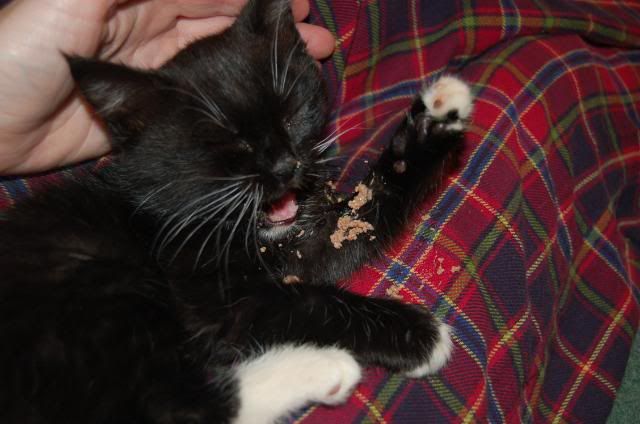 Yeah, we made a mess of my jammies, but I didn't mind.
Then she was making biscuits and 'holding' my finger.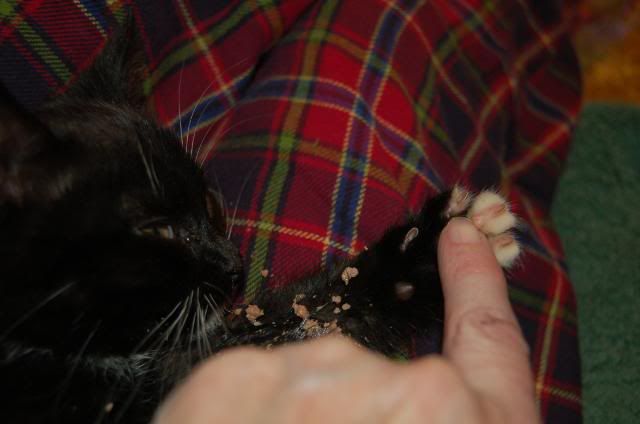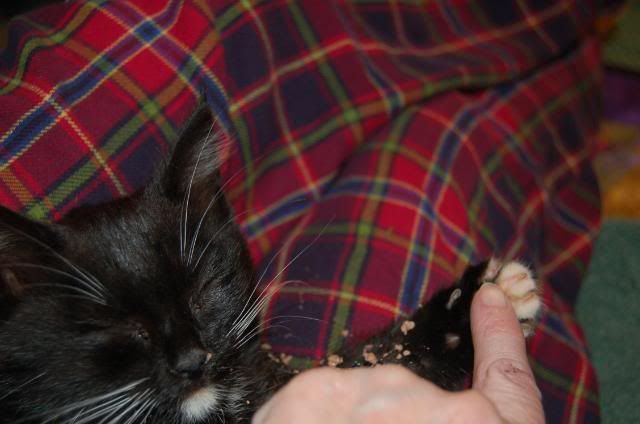 Bath-time and the wobble: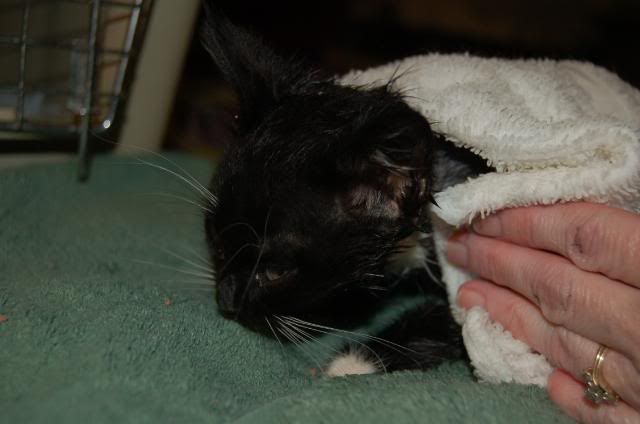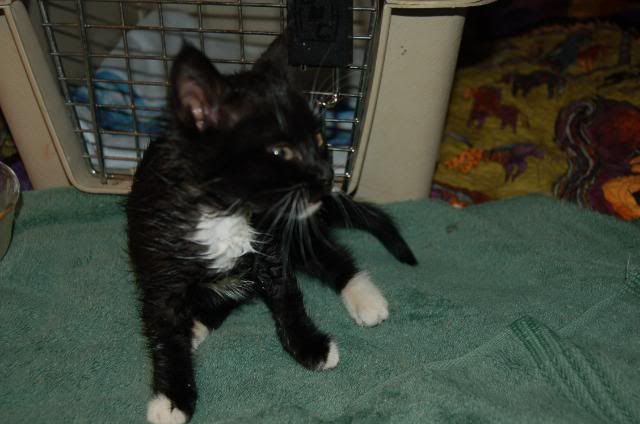 …and The Best Thing Evah, SNUGGLES!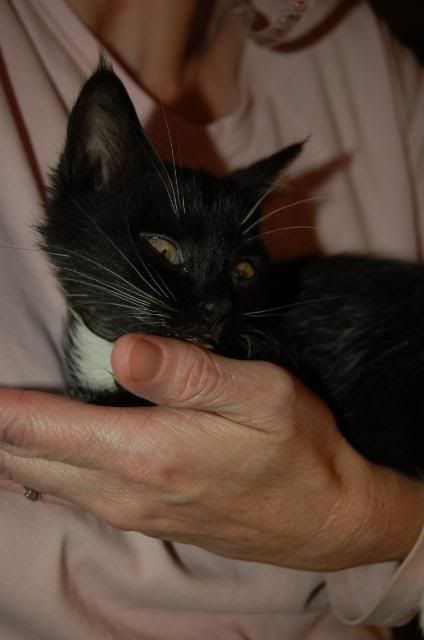 May we have some purr-ayers, please?
My vets are afraid the neurological issues indicate brain damage.