Discussion Starter
•
#1
•
Im not sure if any of you remember me getting two baby chickens for my birthday in January?
Well here they are now..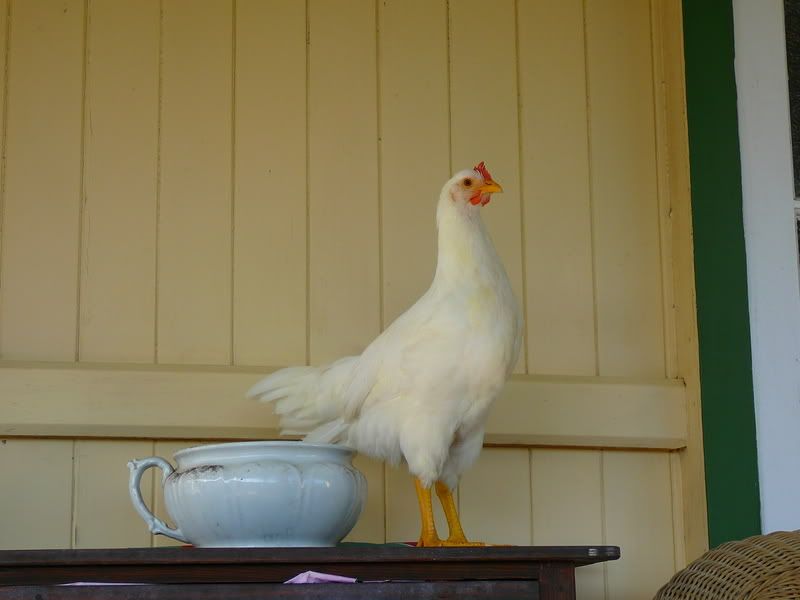 Sarah (the white chicken) is getting huge! (Not to mention heavy to pick up!) They've actually grown
alot
bigger since these pics, they get bigger every day! ,
They've claimed themselves one of the loungechairs as
their
chair, and if they are ever let inside they run straight for it. They both come when called (they get so excited they actually fly at me whilst clucking like crazy), and both the cats and dogs get along with them great (yet the dogs are still focused on getting at the chickens nextdoor). The only downside is they hate getting picked up, so its a chase around the yard to get a cuddle out of them! When they're in my arms they're quite happy to settle down and go to sleep, they'll jump up on my lap or shoulder whist im on the computer sometimes. Ive always wanted to be able to actually wrap my arms around a bird to cuddle it, now i can! Its so awesome.
Anyways, there's my update on the chooks.