Hello all! I apologize for my absence so shortly after joining; I do fully intend to be a regular here if I'm welcome too; but we've been in the middle of moving these last few weeks and have only been fully settled in the new place a few days. I have one more room to unpack. A quick recap for those who may have missed my intro or don't know me yet; I'm Kat, I have 6 dogs and one recently adopted stray/feral kitten who is now sweet as can be. I also often have one or two rescued chihuahuas/chi mixes also; but felt it would be better to take a break and let our own dogs adjust to the move before bringing in any more. Everyone has adapted very quickly; they've already got their 'spots' in the house to lounge; and Figaro is a beloved playmate to them all. He's growing; and is 2lbs. He LOVES his raw diet; and is very healthy. He loves the dining room; the couch in there is all "his" and he sleeps with either us or our roommates every night. He is truly a great addition to our family and the best kitten I could ask for. He sure is a curious fellow but I've found that a chihuahua-proofed house works great for cats too; he's learning his manners and slowly realizing that food isn't something he has to fight for any more. Here are a couple photos of the little guy in our new home; enjoy; and I promise to be back soon once we get internet set up at our new house. Thanks for reading!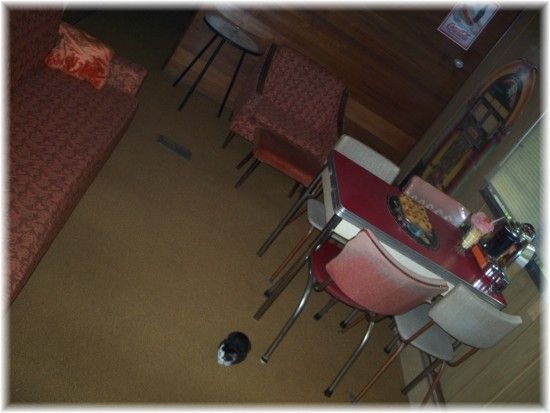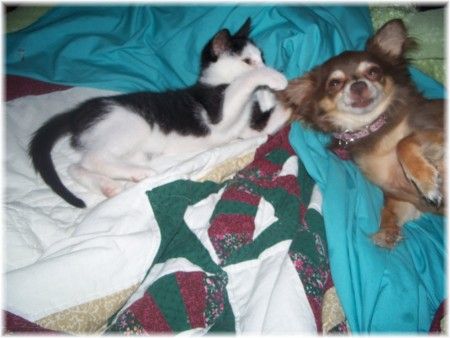 (Don't worry it's not a real fireplace; lol)
"I like that old time rock'n'roll!"