Discussion Starter
•
#1
•
Just thought I'd give an update. It's been a long while since I have been on here, finally had time last night to post a bit. Hope all is well with everyone.
College ended in May and I passed all 3 of my classes. Both of my Nubian does kidded in May also. Hannah kidded with 3 doelings, all have been sold. Delilah kidded with twins, buck and a doe. I currently still have both of them. Also bought a Nubian buckling for my herd sire in April. He's getting so big. Yesterday I weighed him and he's 42lbs at only 10 weeks old.
This is Milo the buckling-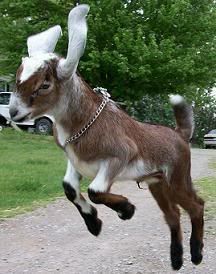 I take care of horses for a person while she's away working and one of the fillies went down. The baby was only 2 weeks old, wasn't able to use her hind end very well or stand up. I brought her home with me and tried my best with her. I got her taking a bottle well. I had my vet come out and do a check up on her and he said her chances of living were very slim. I had her for almost 2 weeks. She started to go down hill, quit eating and then acted like she was in pain so my brother put her down. It's heart breaking she didn't live but she's no longer suffering. She's out running the green pastures.
Here is the baby.
After taking on the filly I didn't think we'd get out to any goat shows around the state but we are going to one that is in Kendallville Indiana on July 13th. I'm taking my two milkers and a dry doe to show. I am excited. I was really thrilled with Delilah's udder, so hopefully she'll show well.
Here are my girls.
Delilah- 2yr old first freshener
Hannah- 4yr with 3 freshenings.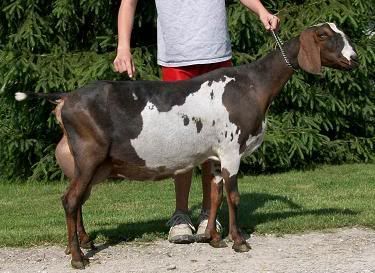 Georgia- 1 yr old dry doe.
I sold one of my horses and ended up getting a miniature horse. Bandit is a 3yr old gelding. He is definitely under weight to so we are working on getting his weight back and doing the basic ground work with him. I love the little guy.
This is Bandit.
This is Dandy. (11-12 yr old paint gelding, I had the equine dentist check his age for me.)
This is Trouble. (4yr old green broke mare)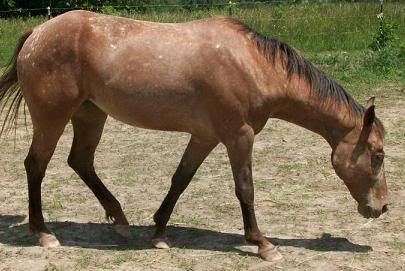 Me milking Delilah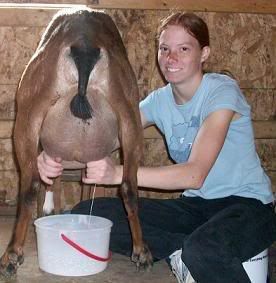 The bottle brats eating- 3 of them have been sold.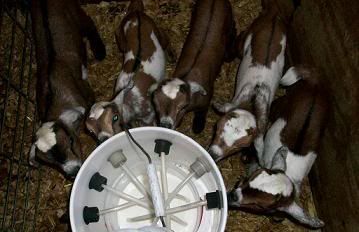 So there is the update!