Discussion Starter
•
#1
•
Here's a quick (or not so quick) update on the foster girls; all five babes and their beautiful momma.
Not sure on the age, but I'm guessing they're around six weeks. The worst! Appreciate the pics; you have no idea how hard it was to get them!!
I got really bored of the flower names, so I gave them all cute nicknames relevant to their previous names; this way I will still remember their flower names (that are in the HS's records) when I return them.
I'll start out with Sherry B. (formerly Cherry Blossum). Soooooo hyper.
U sayd somefing?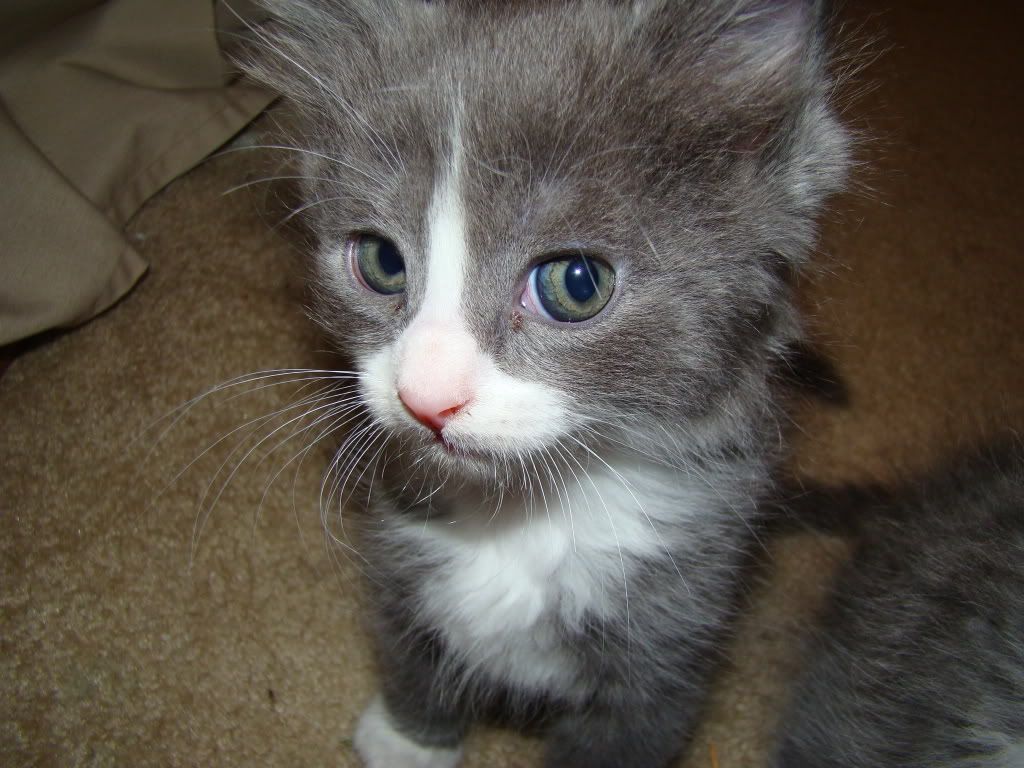 Tunes (formerly Petunia) has the CUTEST eye-bulge. When a game is proposed, her eyes bulge right out of their sockets!
Wut iz THAT?!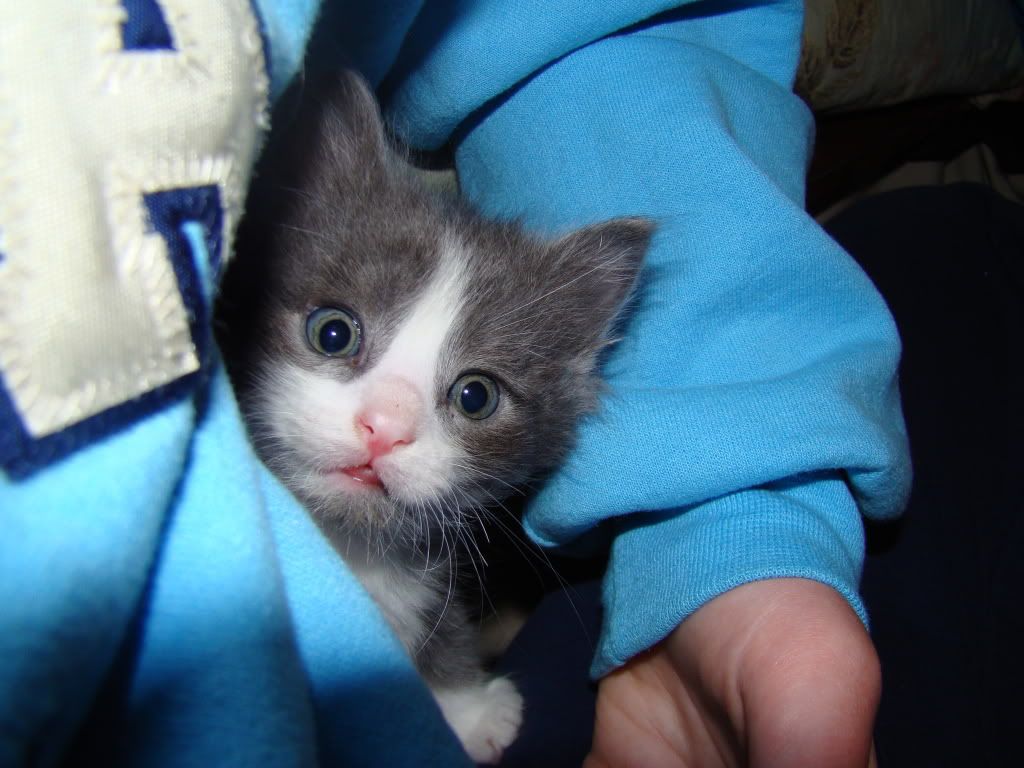 Ah iz cute kitty. Don't hurts me.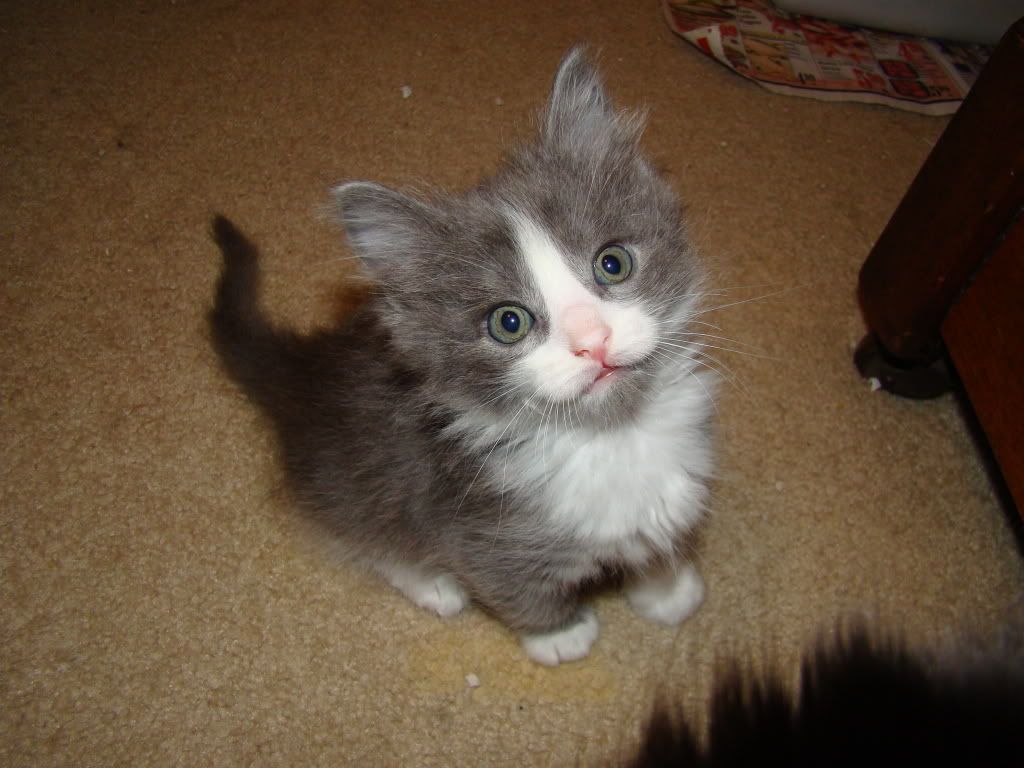 Dais (formerly Daisy), the lazy girl.
Ah was sleepin here!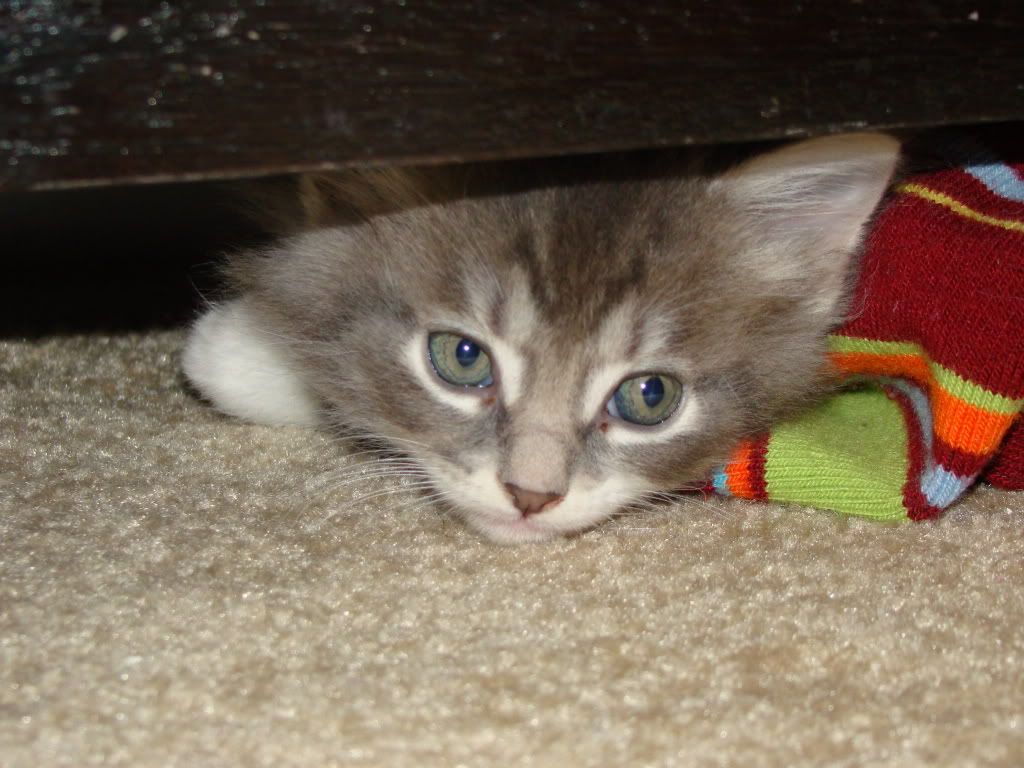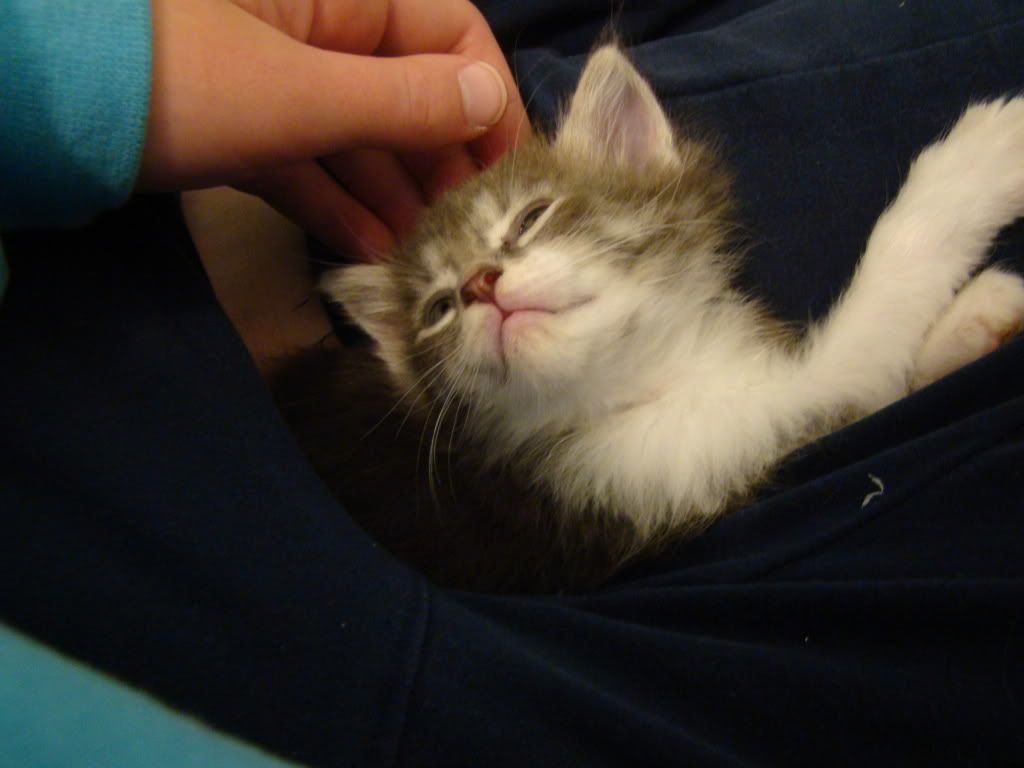 I play?
Vibes (derrived from "Vi babes", formerly Violet).
Ah sucks mah thumb.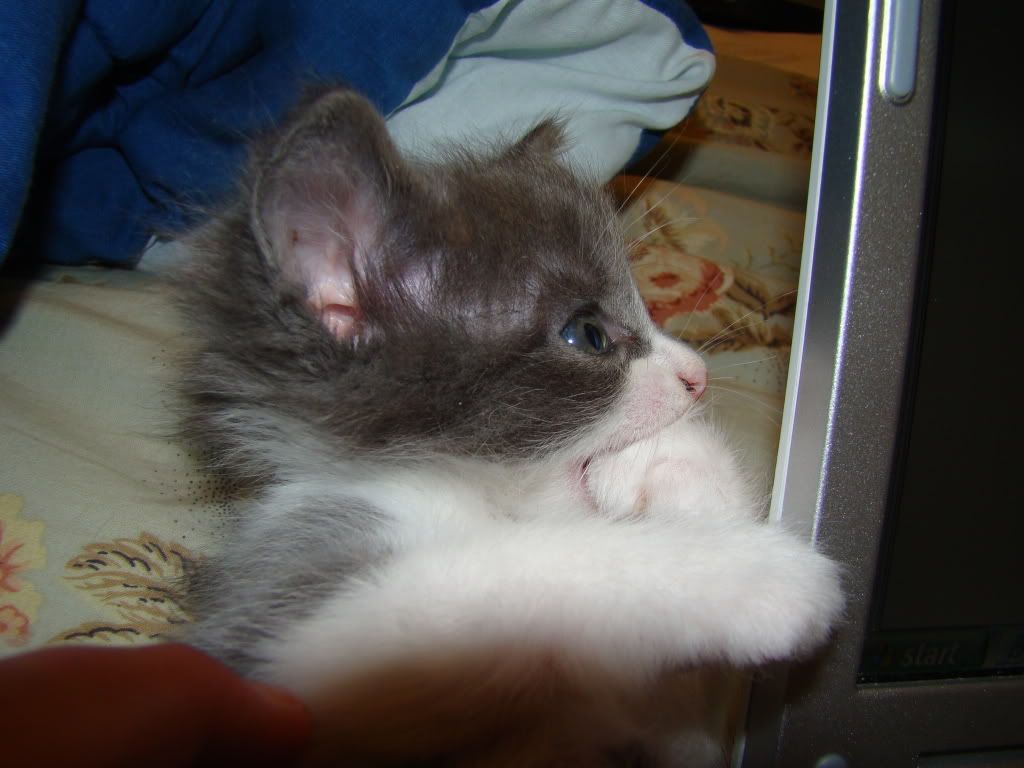 Nom nom nom nom nom.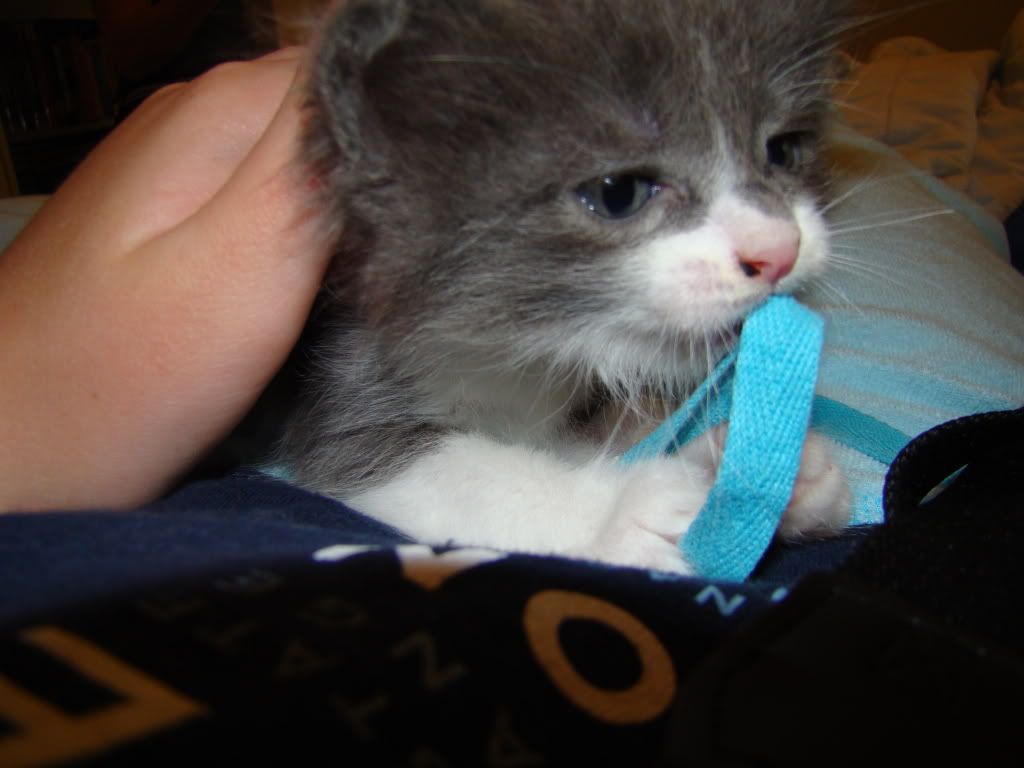 LT, Lil Tiger (aka Lily), the only tiger of the litter. She gets left out sometimes.
WHAT DO YOU WANT???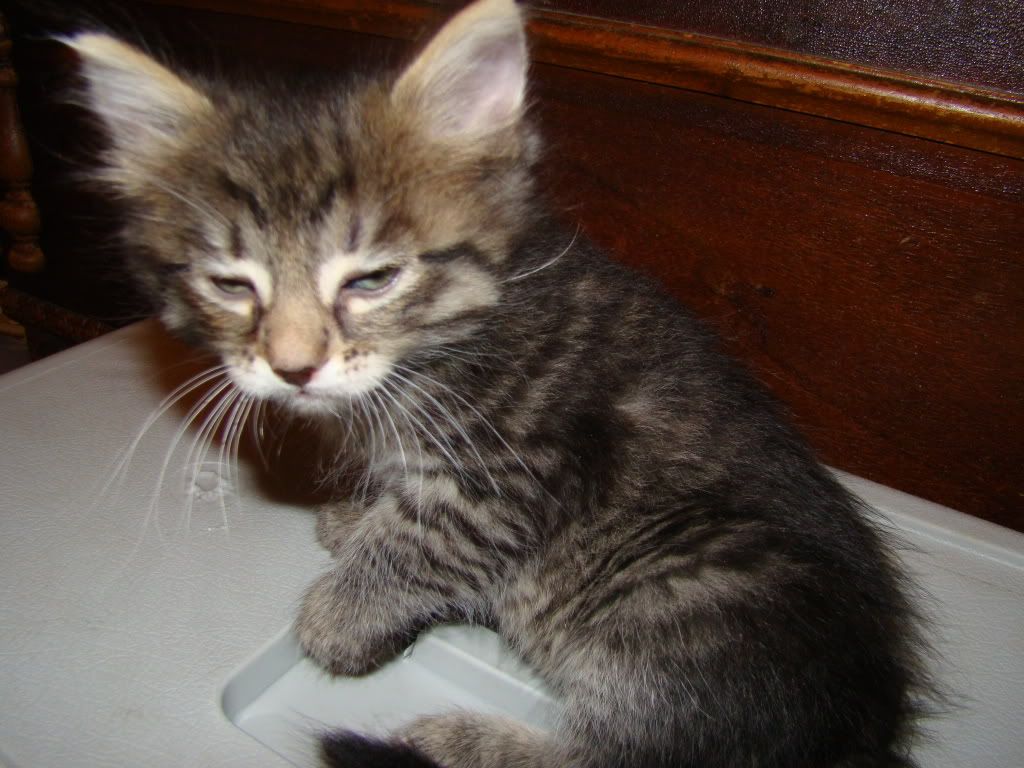 Bwight flash.
*blink*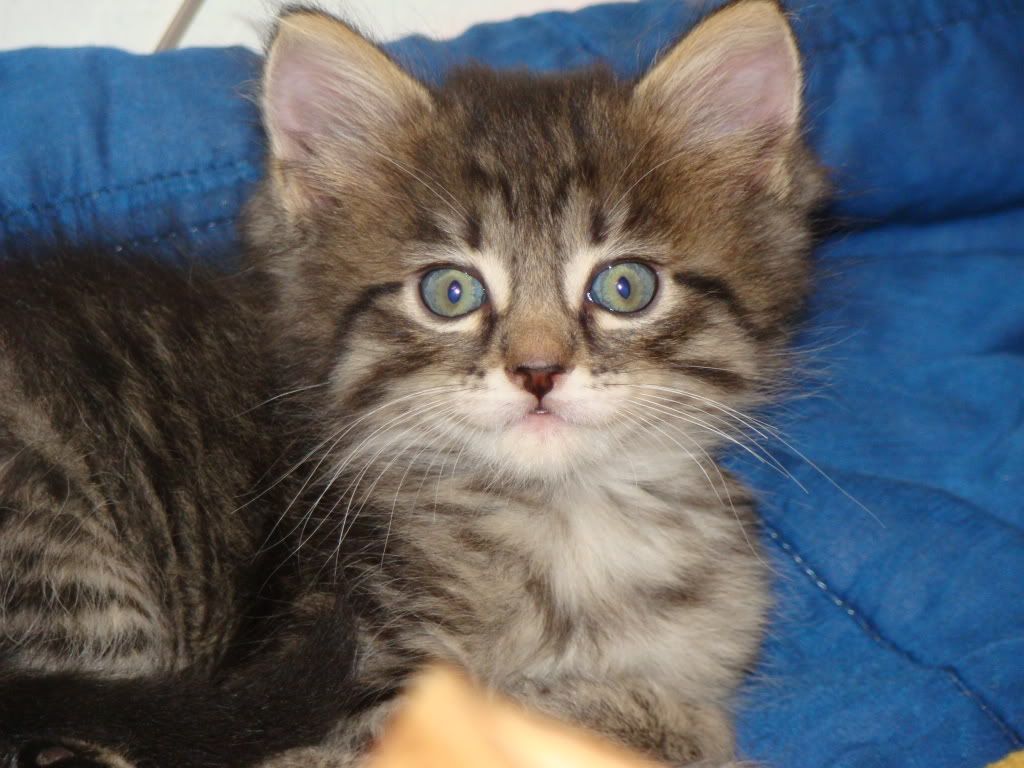 And here's the SWEETEST GIRL EVER, my Skye, the momma, who loves talking about what she did today and having her chin scratched.
What a pretty lady she is!!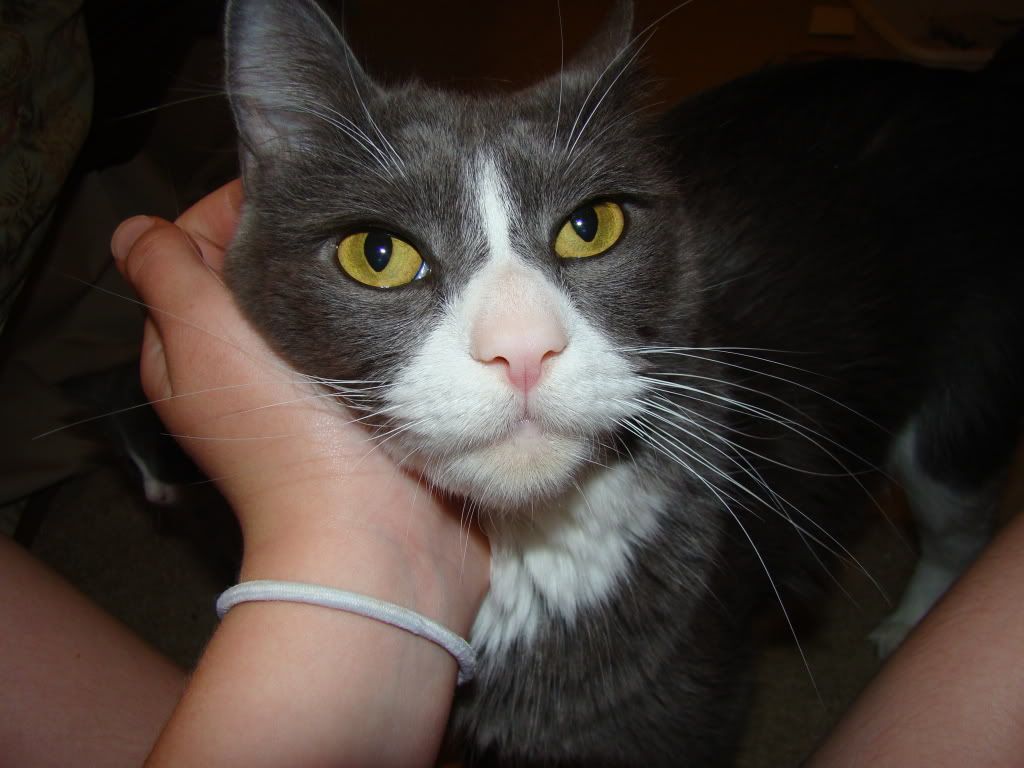 Gotta love the paw-fold!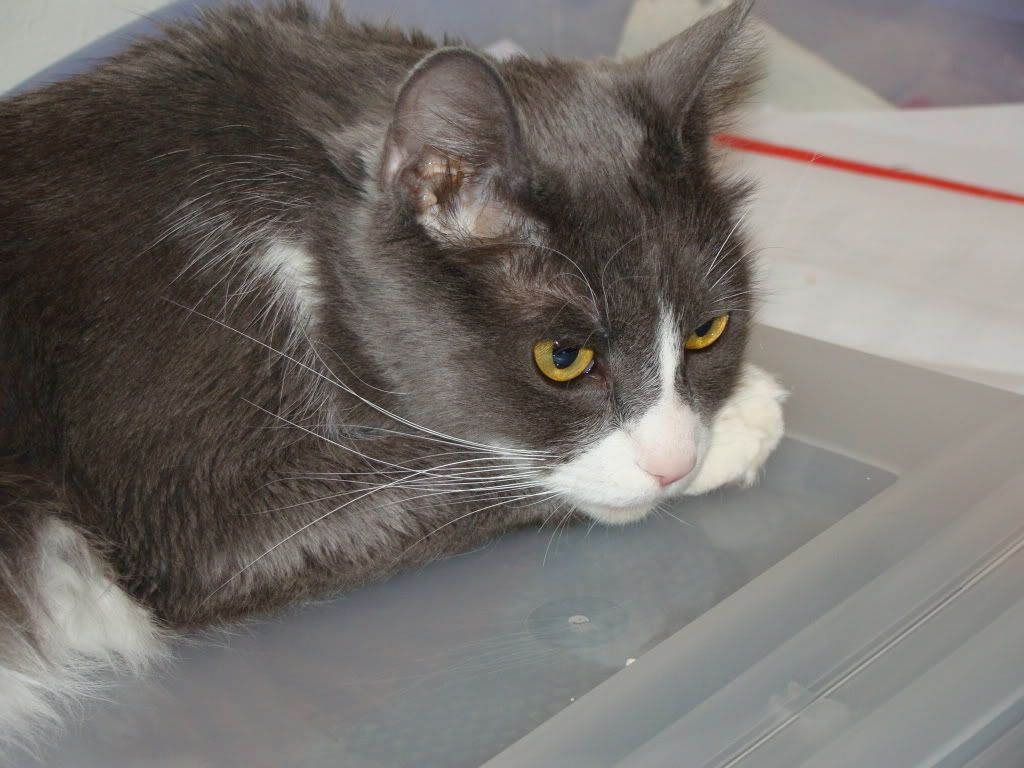 Here's a good HD one (she's the only one who sits still long enough for me to take decent HD pics lol).
Misc.
They LOVE the trashcan. One will go inside of it and another will push her around. So funny. Sherry B. is in there now.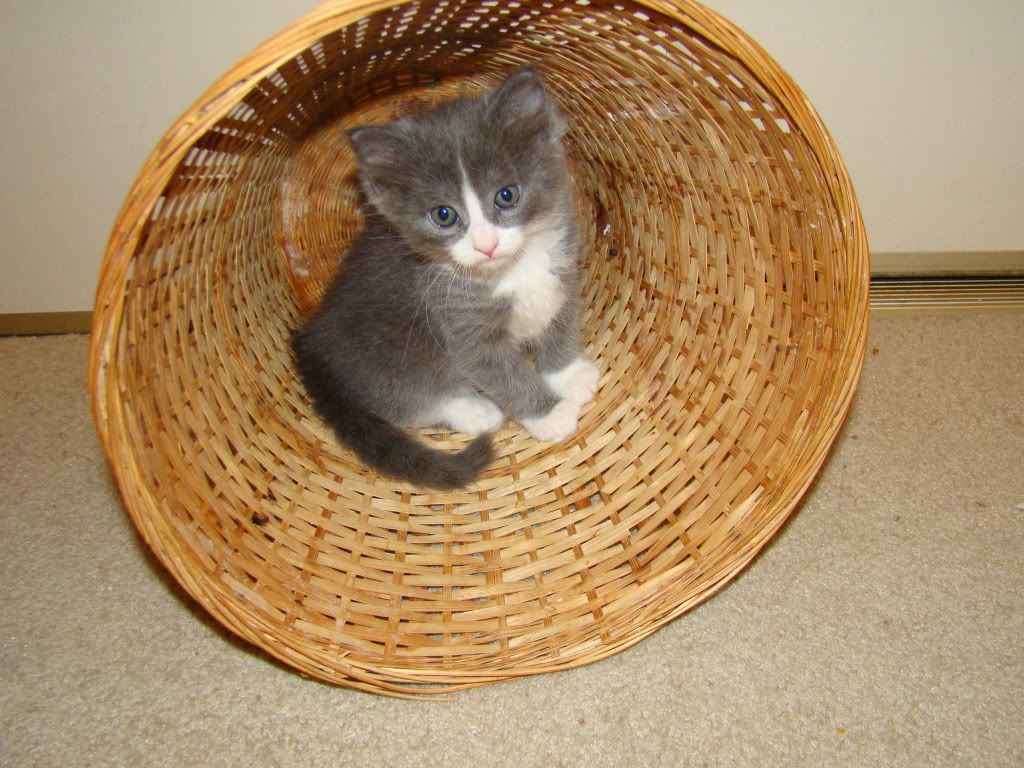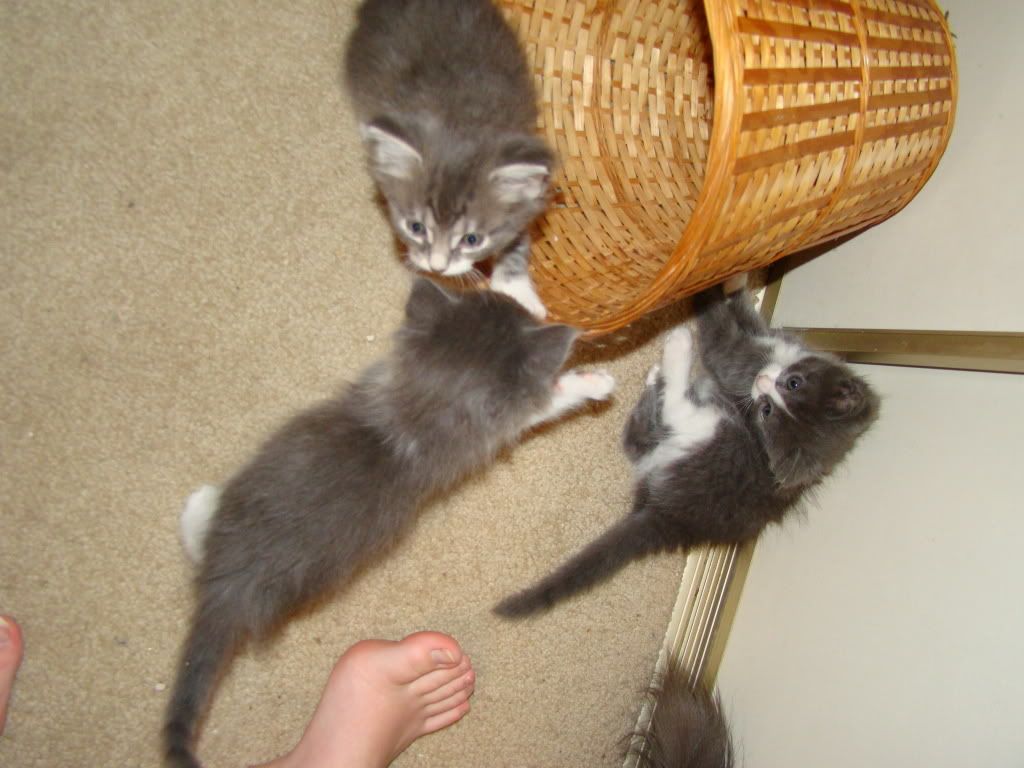 Sherry B. (R) and Tunes (L) are the only two who are almost identical. Almost.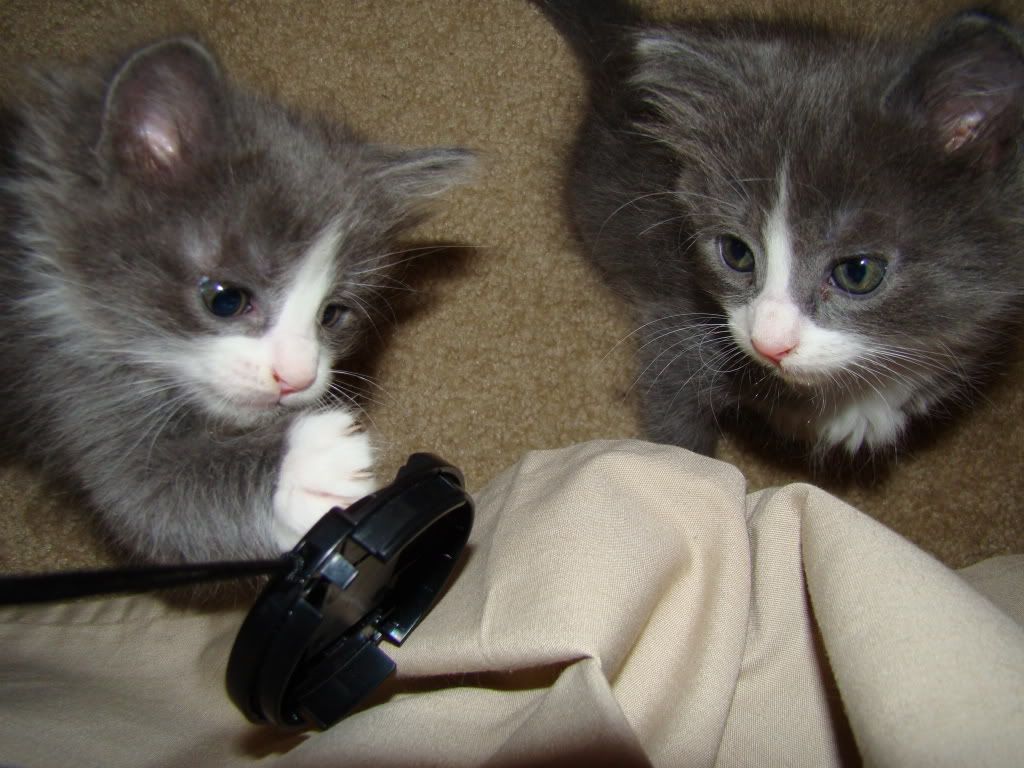 Four grey babies and momma's tail.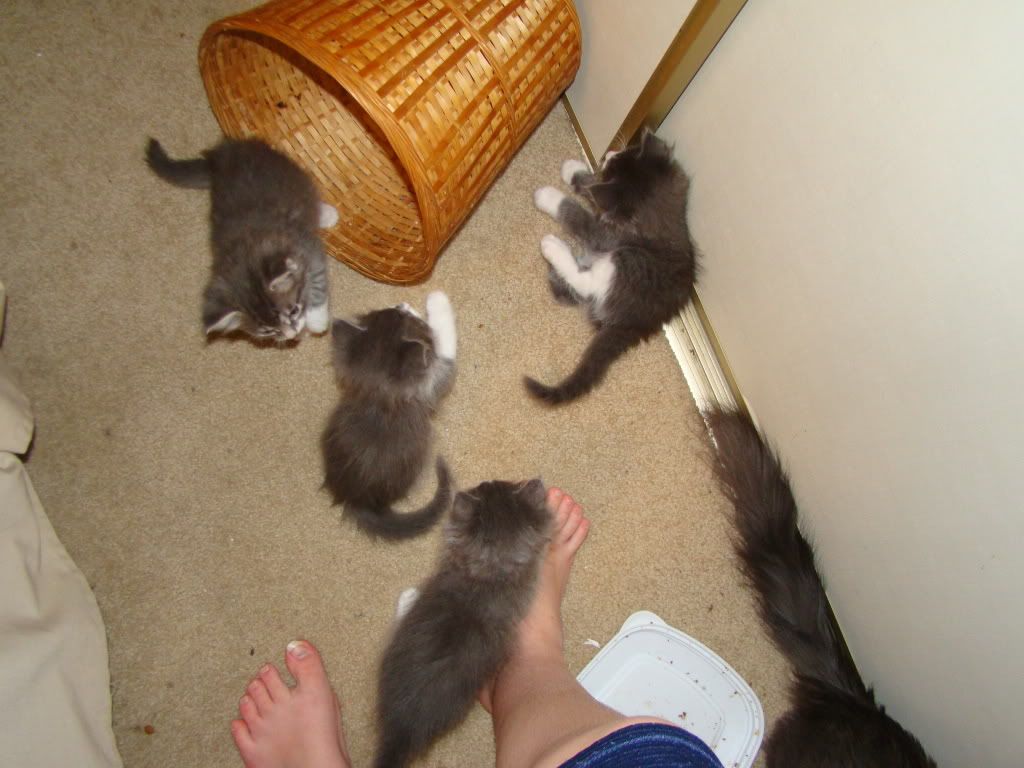 Dais and Vibes playing.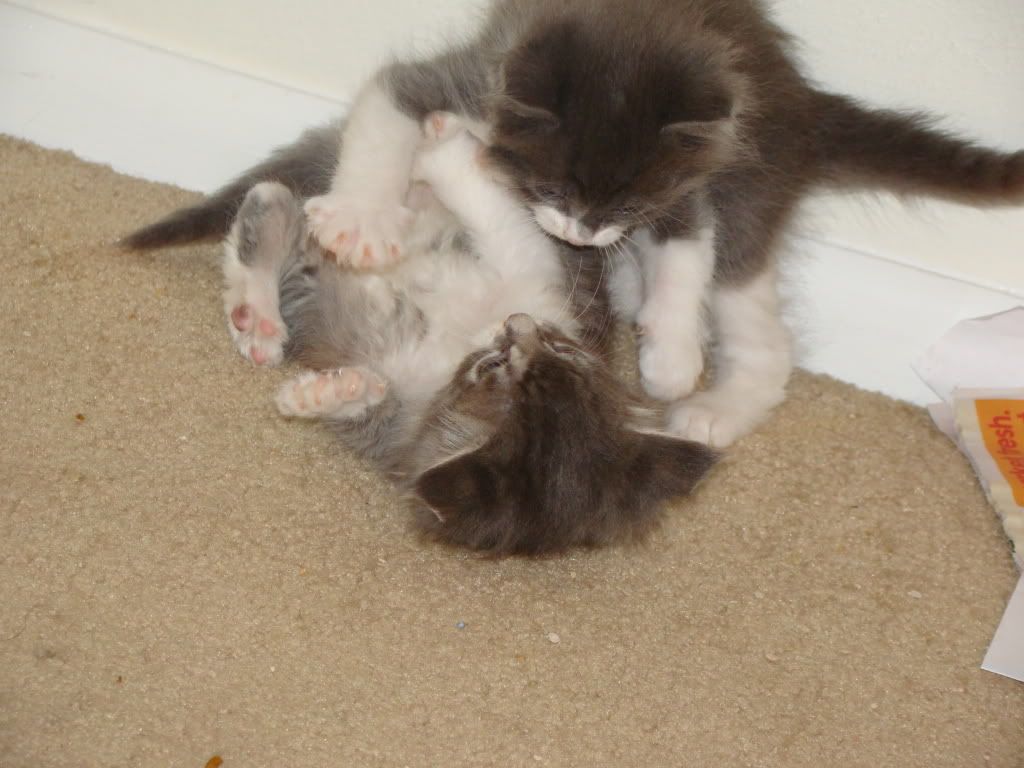 Vibes:
O noes! I killded her!
I poke her now?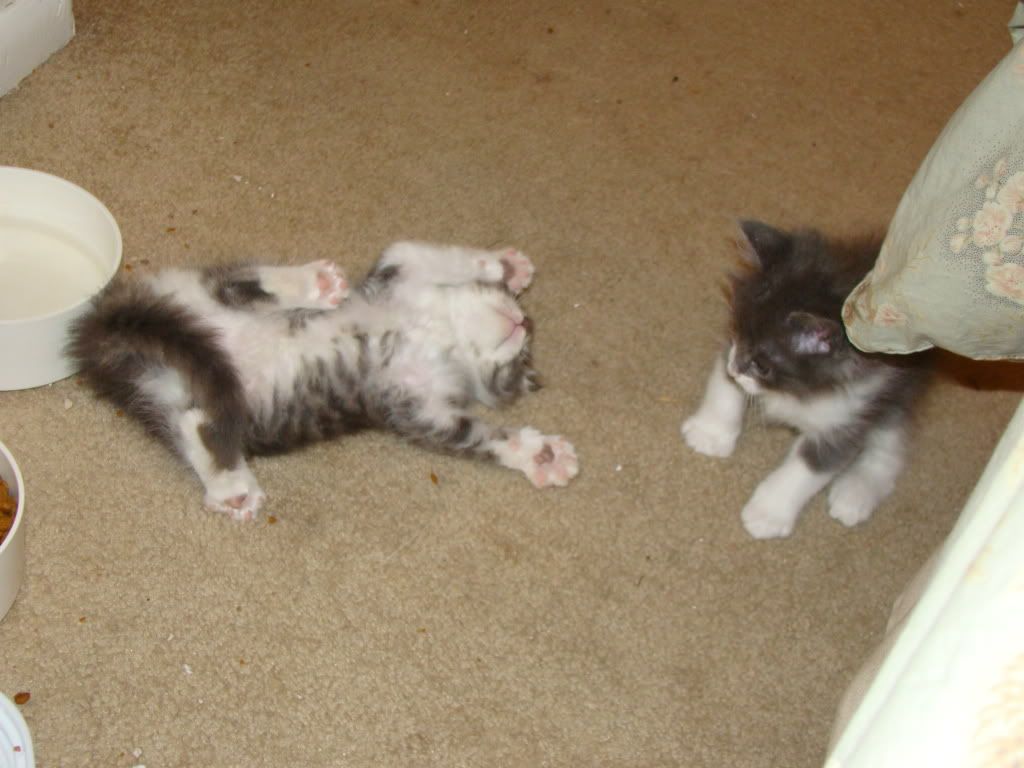 LOL, I think that's enough for now!
Enjoy.
Instead of posting a new thread for every update, I'm going to keep adding to this thread. Keep your eyes open for more cute-ness!