Discussion Starter
•
#1
•
Today, I have called my guys as is SOP on this day.
My uncle, a B-17 pilot in WWII, 351st Bomb Group, Polebrook, England, and a tank commander from my unit are both in hospice. I called them both (as I will continue to do). They can hear me and understand, but can't talk.
I have also called some of the remaining guys from A Co. 2/34 Armor (Presidential Unit Citation for the Battle of Soui Tre/LZ Gold, 1967).
The older I get, the more overwhelming it becomes.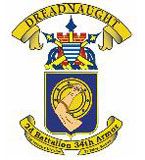 Please remember our Military on this day.