Discussion Starter
•
#1
•
We've currently got 4 cockatiels and a Dusky conure (soon to get her a lady friend, as I'm a believer of same species friends).
Anyhoo, my favourite thing to do is take pictures of my pets, so I figured I'd share some of the burds. Anyone else have chickens they want to share pictures/storys of?
First, is my... male/male pair. Yes. Male/male. They love each other. The full yellow one is Frankie, he's 11 years old (I got him from a family that said they had no time for him 2 years ago). He has arthritis, fatty liver disease (which is getting better with diet and excercise), and a bad attitude. I love him. The yellow/grey one is Usi (means: smoke, named because I got him right after we pts our elderly cat Smokey). He's only 1 1/2, I got him when I worked at PetSmart (worst place to buy birds, they're usually all sick). He's sweet too, but is just head over heels for Frankie, and can't be bothered to cuddle with ME anymore. :wink: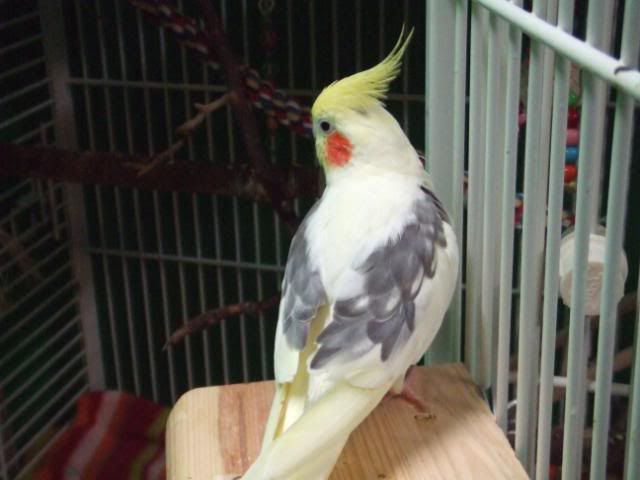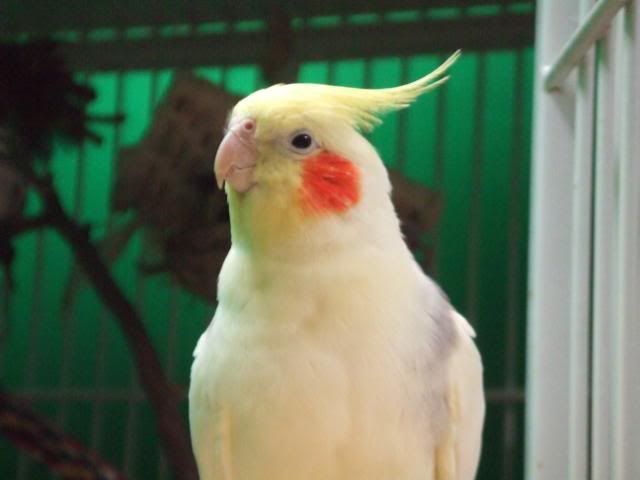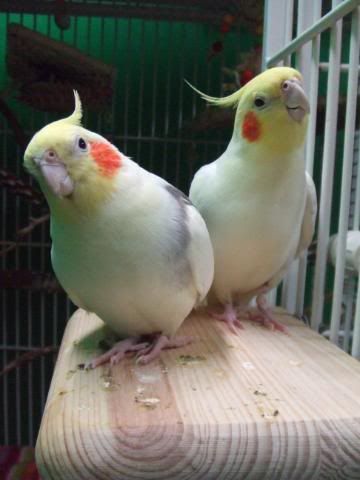 Next we have Tully & Om. Tully is male, Om is a mystery but the breeder was sure he's a boy. We are waiting until it's first molt, or he starts to sing to find out for sure. Tully was from the same breeder as Om, Tully is 3 years old, Om was just born this March. They're not bonded yet, but they don't bully one another and it seems to be going well. Tully is the white faced grey, Om is the whitefaced pearl (speckled) one. If Om is a boy, he'll end up looking -exactly- the same as Tully. If Om is a girl, she'll keep the speckles. Bonus points to whomever can figured out what/who we named Om after!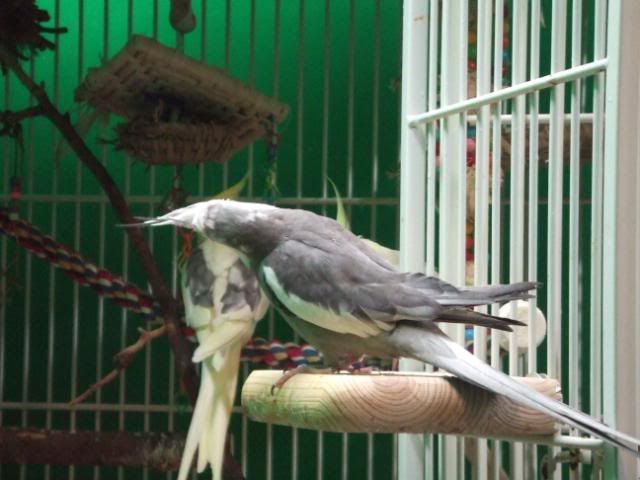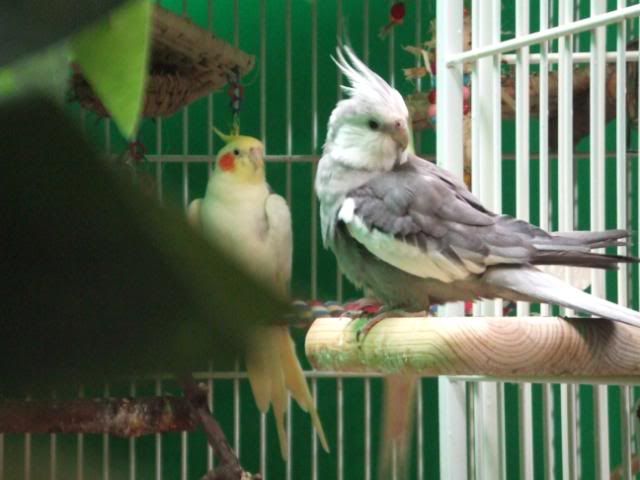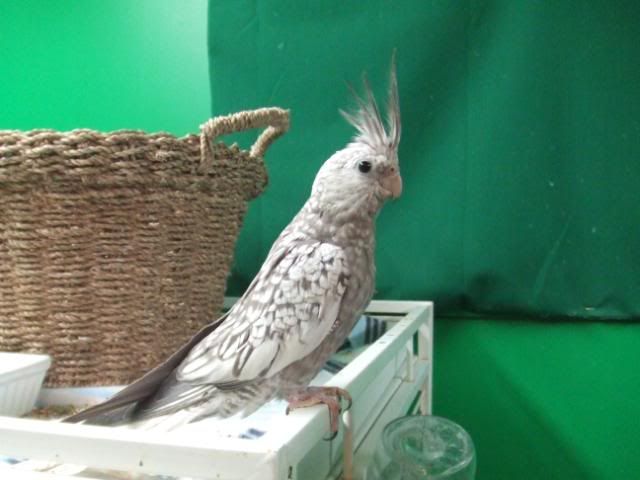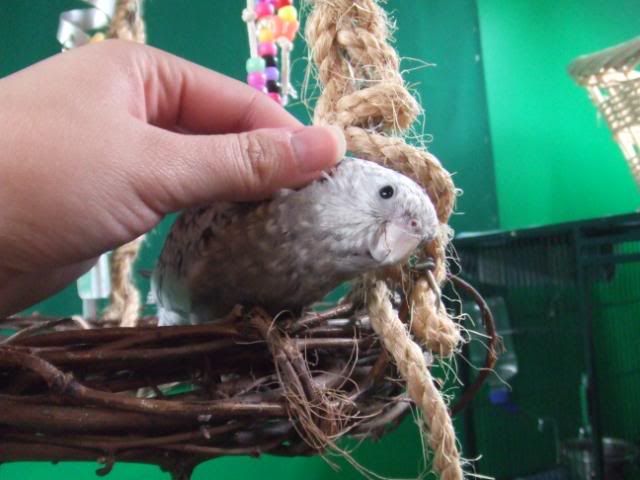 And last, but certainly not least (especially if you ask her), is our conure Mokey (named after the Fraggle). She's silly, bad, loud, bad, loud, and a cuddler. Her favourite thing is telling me "up! up!" as she climbs onto my hand, then immediately going for snuggles under my chin while making kissing noises. I adore this bird. She's starting to talk, mostly "Ready?" "Mokey bird!" and I think today I heard her say "TickleTickle!".
My, what a big beak you have!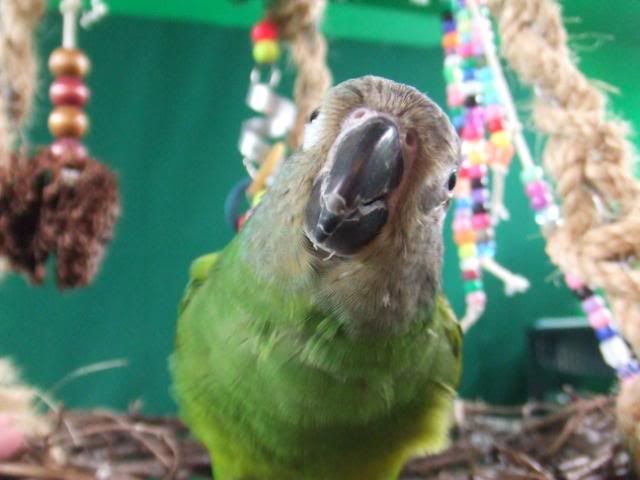 Tickle tickle!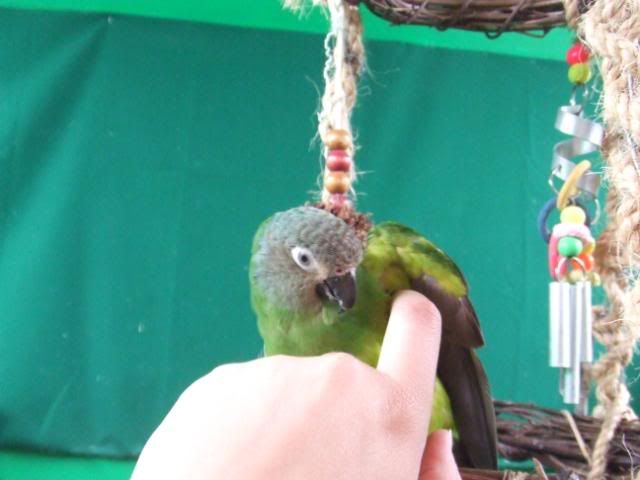 She's just hanging out..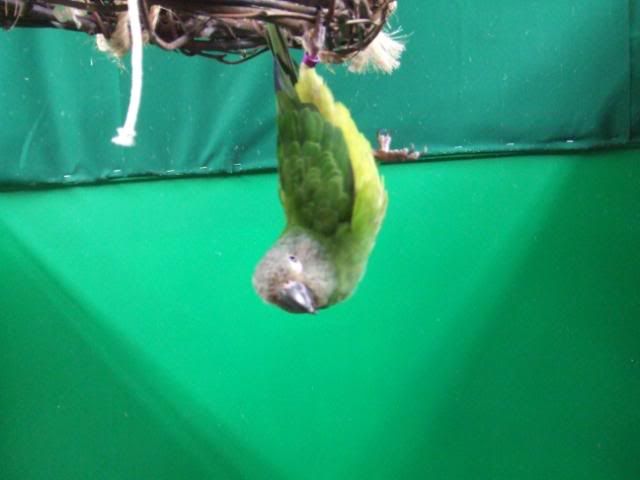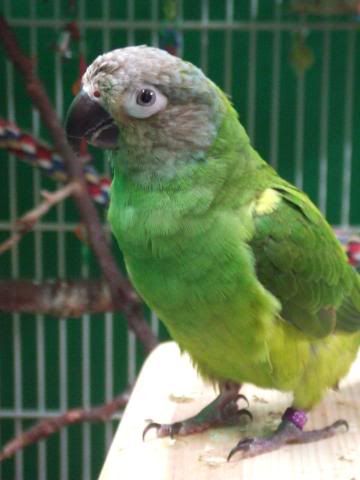 And their cages:
White cage is Frankie & Usi, the two green cages (L-R) Tully & Om, Mokey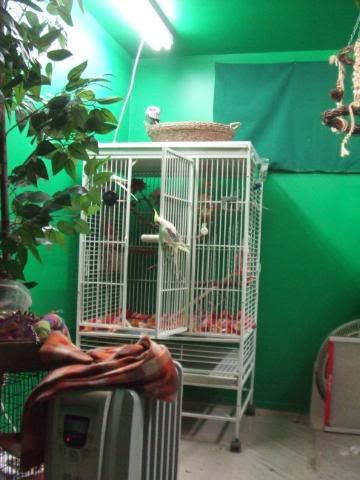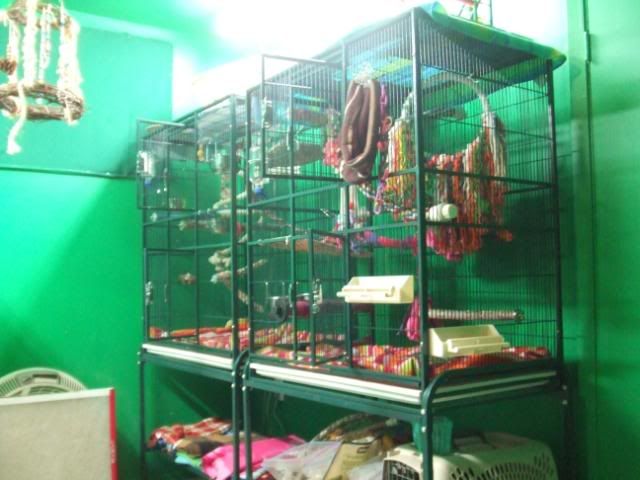 The End!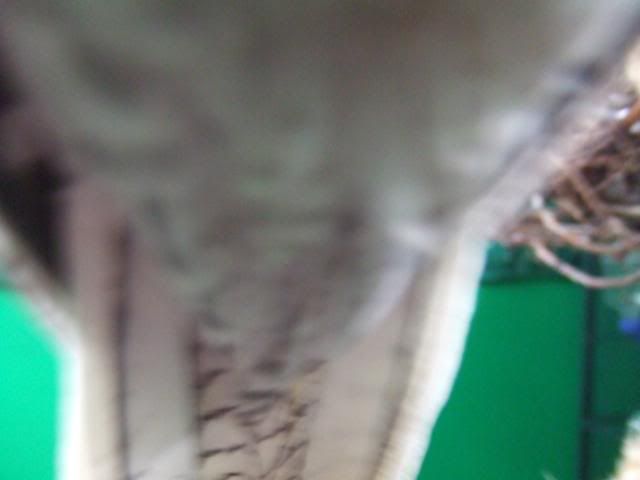 :lol: