Discussion Starter
•
#1
•
I wanted to wait a few days so I wouldn't steal Ianthe's limelight.
I also had my first shower this past weekend. My sister and cousin hosted it in my hometown. It was great to visit with family that I hadn't seen in awhile - I know I won't get to do as much individual visiting as I would like at the wedding. And, we got some great gifts!
I had my first dress fitting yesterday so now you can finally see me in the dress and not the model.
We also got our invites out on Monday! Everything was made/designed from scratch. It was a lot of work but well worth it. I just wish the pictures were better - these don't do the invites justice.
Posing by the cake
Opening one of my first gifts - I hate doing this in front of people!
Me, my sister (a MOH) and cousin (a BM) - they hosted the shower
Getting ready to put my dress on
The front
The back
Closeup of back with bustle (I love the back!!)
Eric's mom and I - she's been wonderful, really trying to fill in that "mom" role for me
Full package
Cover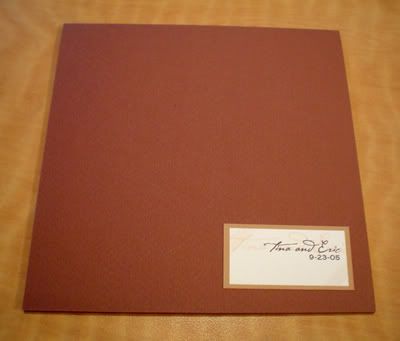 Closeup of cover tag
Invite closeup