Discussion Starter
•
#1
•
Well Catforum, he has arrived. He's grown SO much since he left, and he's just beautiful. The boy is bold as brass and super active. He is attacking my hands as I type. He's settled right in. Introduced him to Moxie first, my dog. She's indifferent but he LOVES her! Poor girl, she's so patient.
Sully and Thurston have only sniffed him through the crate door. Thurston seems more intrigued than anything. Sully is angry, but we'll do this slowly and hopefully everything will work out.
I'm thinking his name might be Grover. Not sure why, but that name just keeps coming out of my mouth when I think about him/talk to him. Thoughts on the name Grover? Like the sesame street character. He went shopping with me today at Petco, and just sat in my arms content as could be and looked around. He's curled up next to me now on the couch. (the boys are in my room) I'm just as happy as could be with the little guy. Thanks for all the support everyone.
Here are a few pics. He's so fast, its hard to get good ones!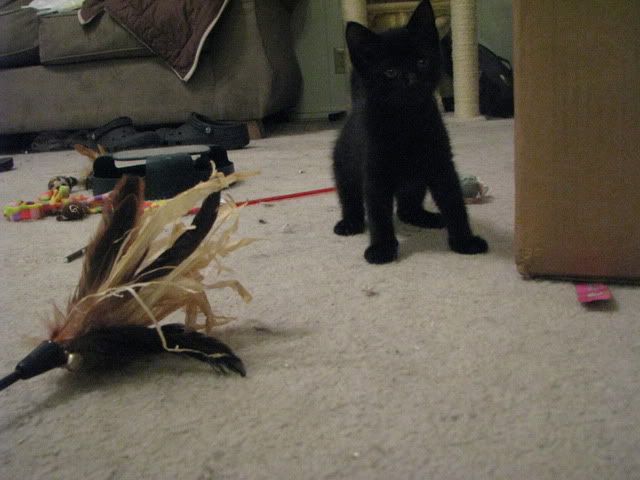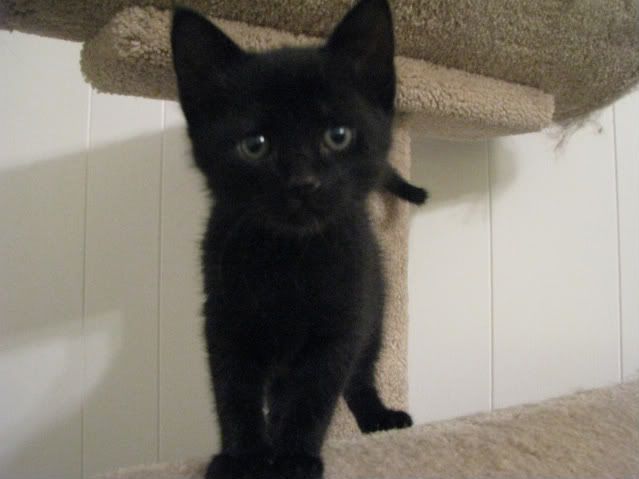 Little Video