Discussion Starter
•
#1
•
Milly's a classic tabby and white, but there are a few things I was wondering about to do with her colour. I'd love to know how you guys would describe it?
Firstly it's weird how in some places she's grey and black (the "second half" of her body), and in other areas she's brown and black... here are some photos to show you what I mean: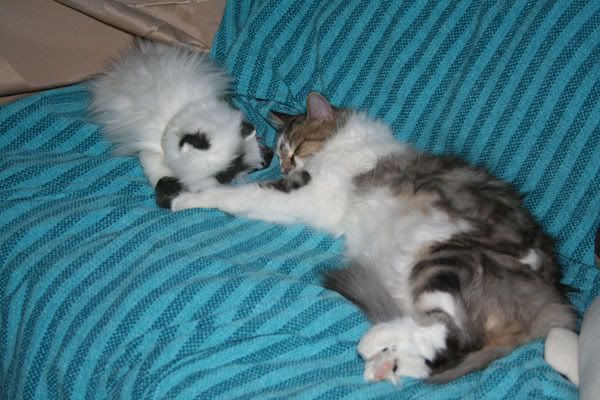 The tabby part looks mostly grey and black...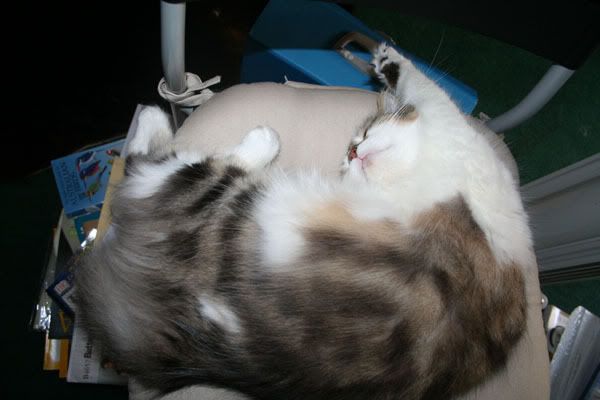 The tabby part looks mostly brown and black (at least on the front end)!
I've wondered if it's just the lighting in the photos, but she looks like that in real life.
And secondly, when you part her fur it's all a light grey underneath. Is that something all mediumhairs/longhairs have? I've heard of it being called "shaded" but I was wondering if those terms are used to describe domestics (or if they're restricted to describing purebreds - Milly's a domestic).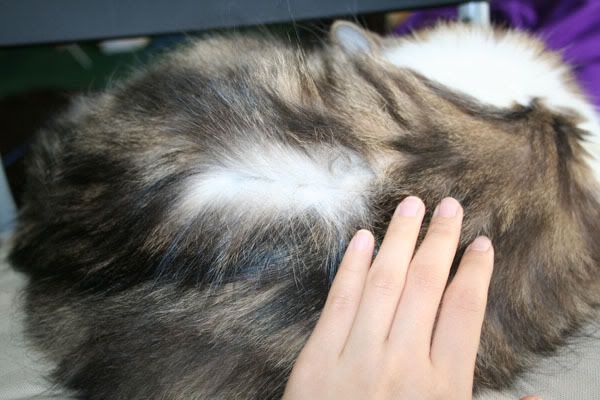 Another thing is, I used to think she was more grey than brown, but now I think it's the other way around... she seems to have more brown than grey. Cats' coats don't change colour do they? I've heard kittens' coats can change, but Milly was two years old when we got her.
Perhaps I'm just colourblind, lol!
I'd love to hear your opinions!
P S Sorry if this is what all domestic mediumhairs/longhairs are like... I don't have other cats, and she's my first cat, so I have nothing to compare her to.