Discussion Starter
•
#1
•
You know, those "strict" rules you had when you decided you were going to go out and get a little furry friend?
Ours was absolutely, under no circumstances, is the cat allowed on the table...
This is how we're currently doing with that rule...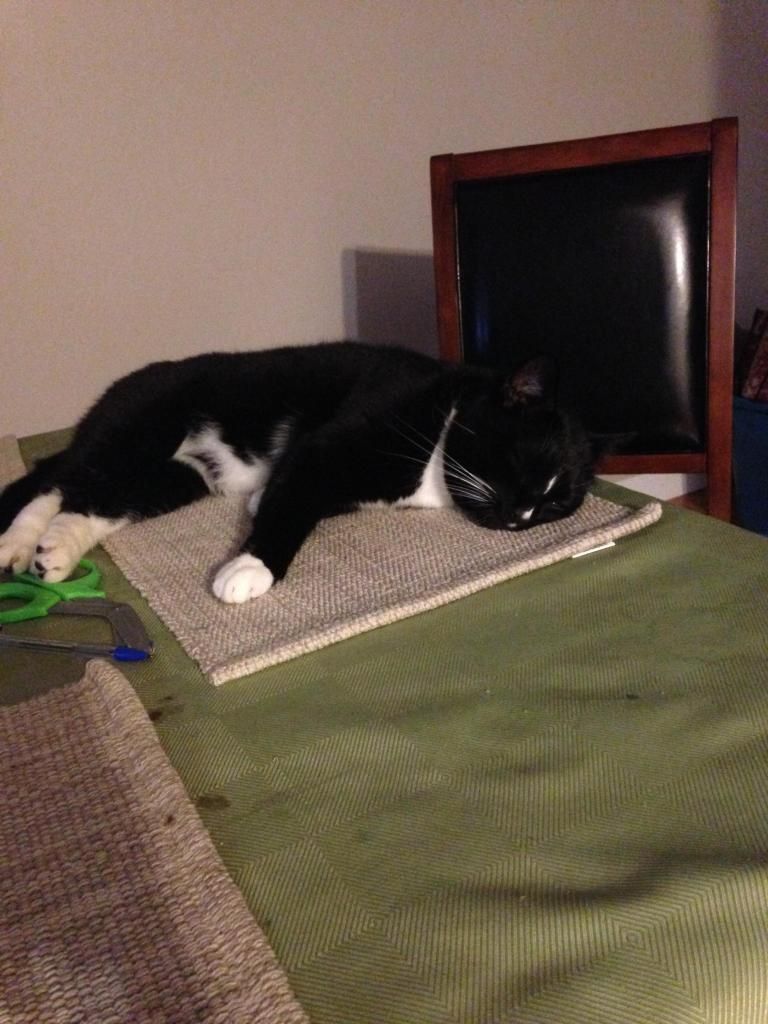 You walk into the living room and he's looking all cute sleeping like that, and you don't have the heart to take him off! And when we're at the table and you take him off and put him on the floor, he just jumps back up. When you ignore him he purrs in your face and sits in your food. He has a tower next to the table, but we don't sit on towers, so why should he?
He originally wasn't even supposed to sit in the chairs because he'd poke holes in them, but we gave up on that, because, well...
Can I haz some waffles?
He's a spoiled little brat who knows how to be cute! I know we can't be the only weak willed human puppets out there. Anyone else have cats who've bent the rules to better suit them?