Discussion Starter
•
#1
•
Next up is J.D. He is a hoot. My niece refers to J.D. as her "little tiger," for good reason. He is crazaay.
I was cracking up tonight at his antics. He jumped up on the bed and started turning really fast in circles, trying to pounce on his own tail. :lol: These pics are after...he was panting from the exercise.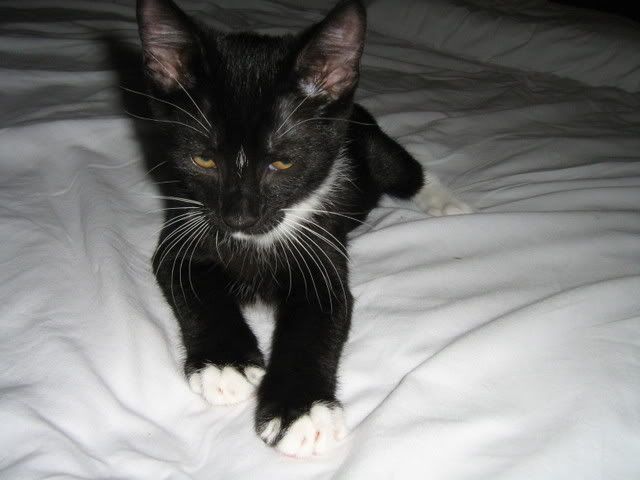 Then in stealth mode:
Pink tongue:
And if you can excuse the mess in the background, I thought this picture was too cute not to post: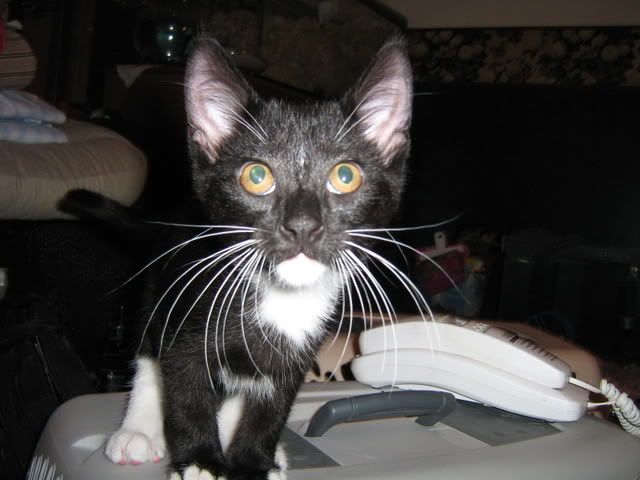 And just one more pic for good measure
: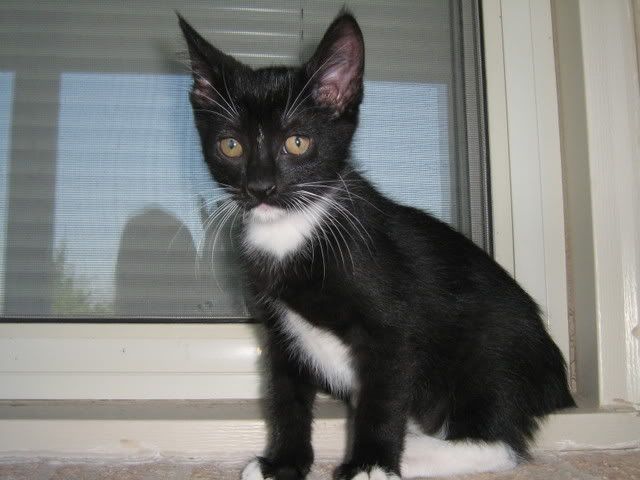 And if you're not sick of photos yet...here is one of Cash, who is going home with my niece. He is sweeeet with a capital S. Very mellow.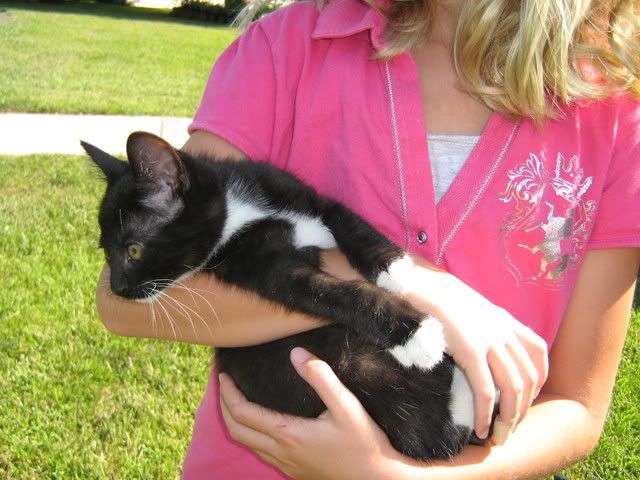 And one of E.Z. He used to be one of the friendliest...he has turned into the shyest. He's staying here with me
.
And just because I can, a pic with my little doggy in it. He and the kittens have a blast playing together:
Hope you enjoyed!