Well, we are down to two kittens. Wobbles no longer has a crap back leg.. it's straightened out a lot and is nearly perfect! He is having some other issues already though, so soon after Missy's passing. I have been so in love with him especially from the moment he was born.. so I am really crossing my fingers that he doesn't get sick and leave us like the rest have. But Andy - who we affectionately call Andycat - is doing awesome. He doesn't slow down for pics. No way, no how!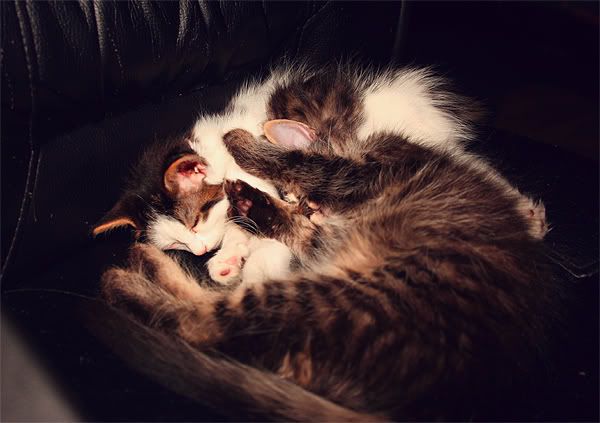 And then there were two.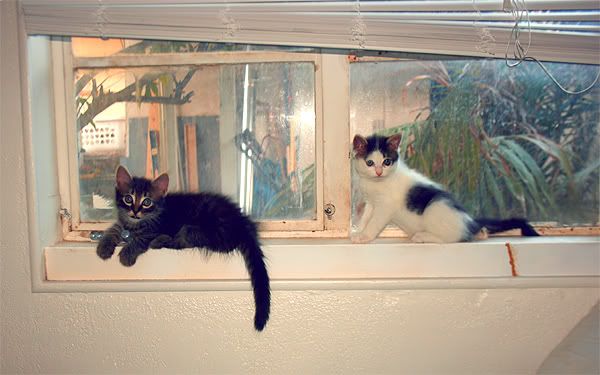 Looking cute and innocent but actually being quite naughty.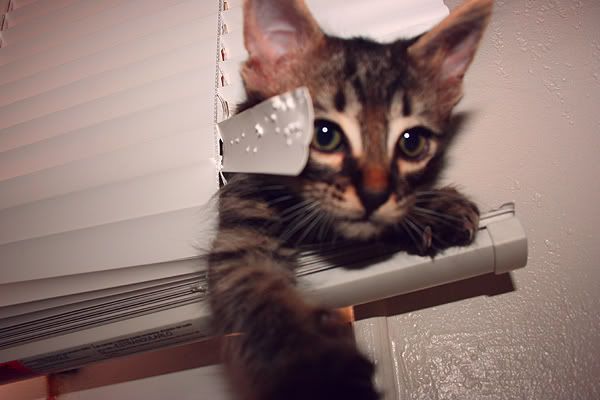 SEE! So very naughty.
"Hey! Give those back, they're fun!"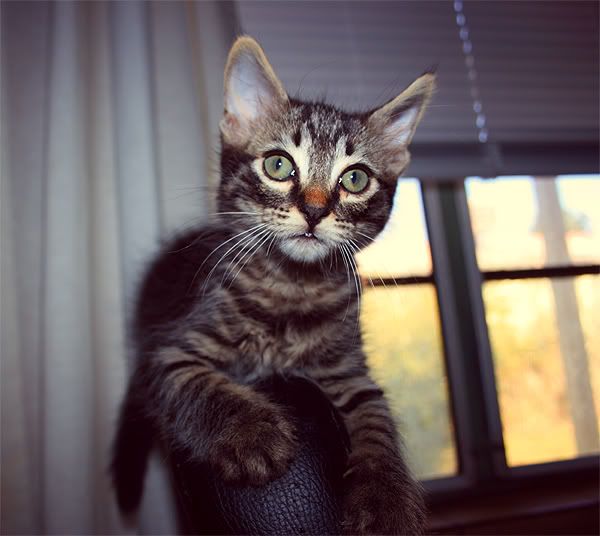 A very handsome moment. We can't believe how big they are! He looks so much like George now.
Wobbles and his tongue after a super tasty snack.
Wobbles and his tongue while playing.
..and while sleeping. :lol: He is big on cuddles and purring. Makes me melt big time. (Yes, that big ulcerated thing in his ear is one of his issues.)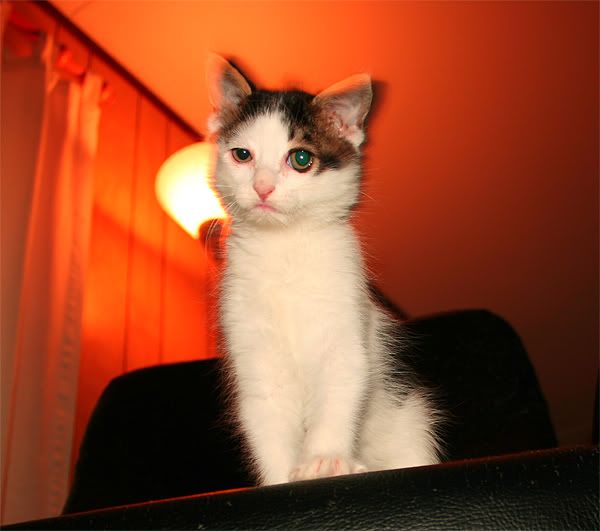 Super hyper moment! No worries, there is nothing wrong with his eyes. :lol: