Discussion Starter
•
#1
•
Well, two of them are brothers, and bug each other to prove it. Malachi isn't related to them but does his own share of attacking the brothers to try fit in.
These are older pictures, from the end of January, and the kittens have probably gained/grown another 3 pounds each since then.
Morey and Malachi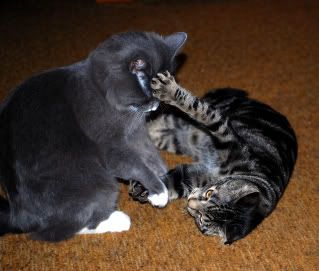 Morey and Malachi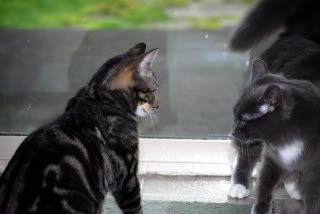 Mitch and Malachi. Note how fierce Mally tries to look.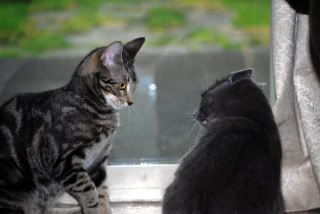 Malachi is the best fighter of them all!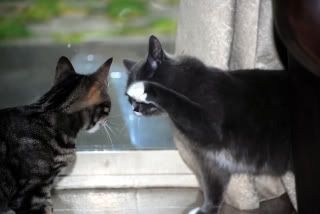 Yet for some reason Mitch doesn't seem to concerned. I wonder why
Mitch and Mally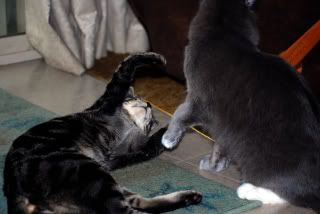 Pretending that he wants a hug...but really just launching another attack. Of course, Malachi fell for it, he's a lover not a fighter...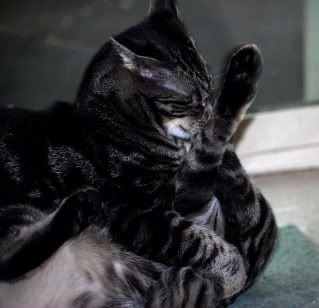 The brothers: Morey and Mitch. No wonder Morey has a slightly smashed nose!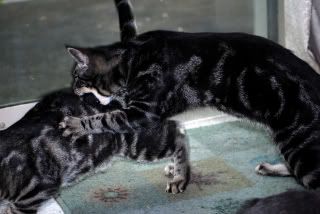 See what I have to put up with?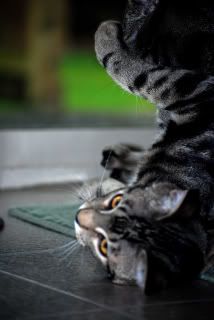 "I'll cover your eyes for u Broder!"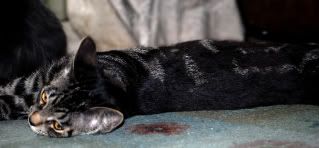 Morey, aka Mister Slinky, is now 10.5 lbs at 6.75 months old. I'm a bit worried about how big he is going to get!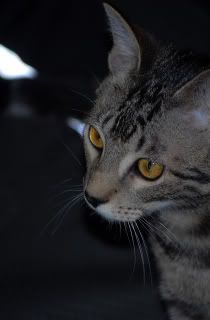 Mitch acting all innocent, that is typical around here, cause he gets into a lot of trouble! Got to at least keep up appearances you know.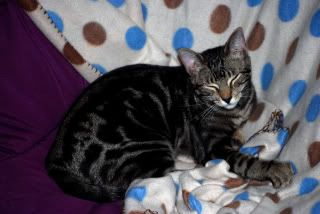 Mitch knows he is not allowed to be in that chair. Of course, since the owner of the chair (my sister) was not home, I just took a picture of him in it instead of kicking him out.
He is the same size as his brother, Morey, they are quite the pair!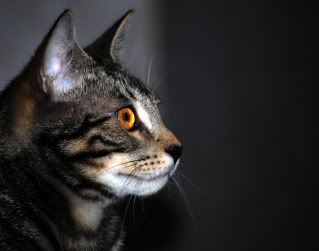 Mitch staring at the fish tank.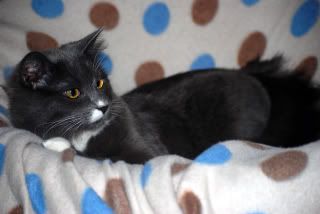 An innocent Malachi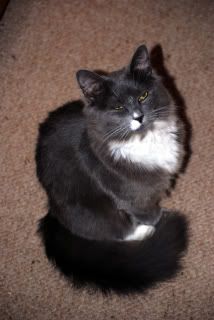 Yes Malachi, you are adorable.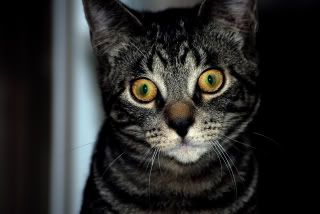 Morey's best attempt at looking innocent. That, or he is simply shocked that we think he is in trouble!